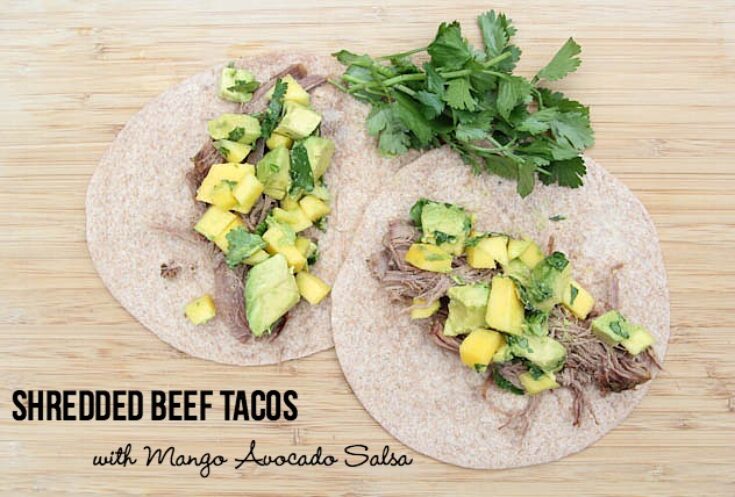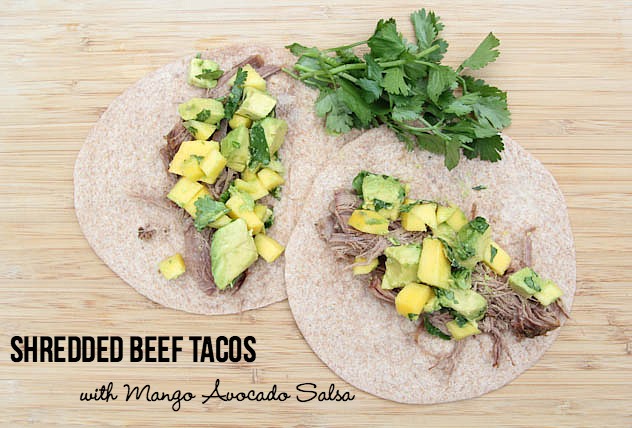 During the summer months, I get a bit obsessive about tacos and fresh toppings. Flour tortilla or corn tortilla. Shredded chicken, or shredded beef, or shredded pork.
Those are the "base" options for my tacos.
Then I have fun playing with different toppings for the tacos. Mango and Avocado is one of my favorite combos – both for these tacos, as well as guacamole, or together over grilled chicken, or mixed with orzo. They just complement each other so well!
Highly recommend adding this recipe to your meal plan this summer…

Pin all of our 31 Days of Summer Slow Cooker Recipes here!
Erin's Personal Recommendations for Slow Cooker Supplies: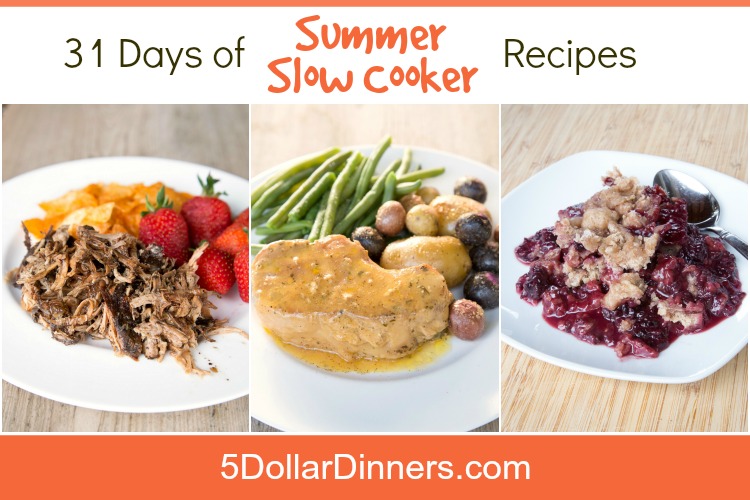 Other "31 Days of" Series to check out:
Disclaimer: As an Amazon Associate, I earn commissions on qualifying purchases. Reviews, opinions are my own.