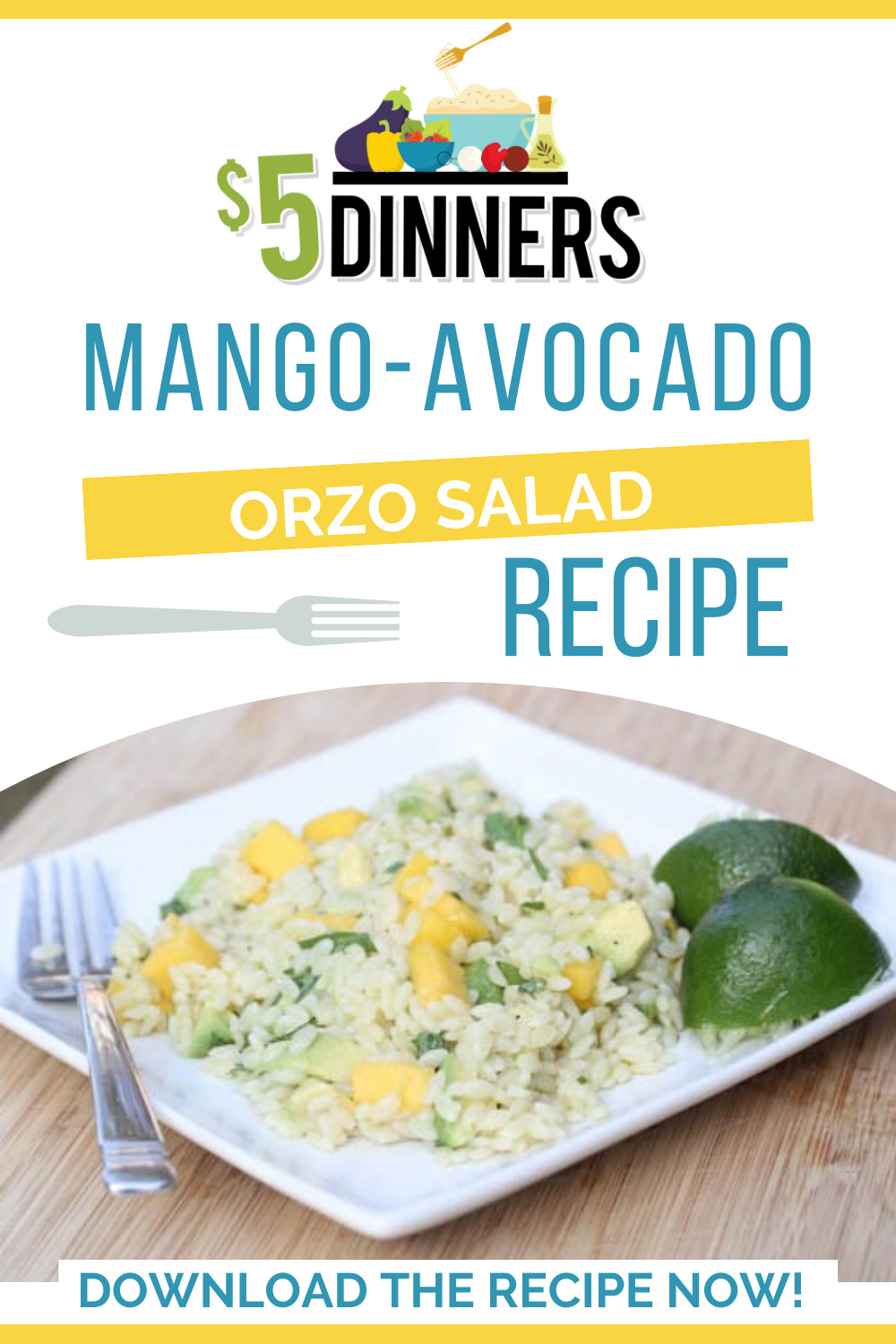 Here is your next 'to-try' lunch recipe friends. Or a great side dish for carnitas or ranchero chicken. Or fajitas. Or grilled chicken.
I adore the mango and avocado flavors together. About 5 days a week I have a salad for lunch, and 4 of those 5 days it has mango and avocado mixed in.
Now that mangoes are back in season…we go through about 2 boxes a week from Costco. That's 18 mangoes folks. Some of the kids' lunches, some for snacks, some for the baby's breakfast. Some for this dish. Some for my near daily lunch salad. Gone in less than a week.
This salad…mango plus avocado and orzo. Plus some lime and a little vinaigrette….slurp-ilicious. Except you can't slurp this dish. So maybe bite-ilicious would be better. But it's just not as fun as slurp-ilicious.
(Ignore me.)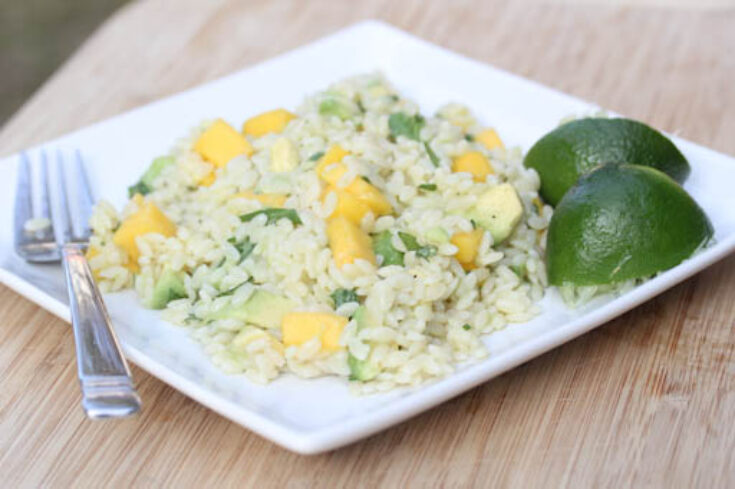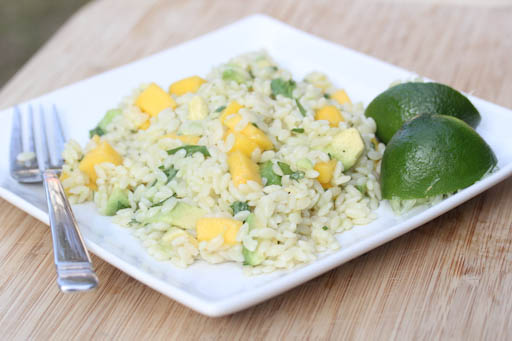 Give this one a whirl y'all, let me know what you think!
(Also, for my gluten-free friends, this would be great mixed with brown rice. Use about 2 cups of cooked brown rice in place of the orzo.)
This is flavor perfection!
Ingredients
1

cup

of orzo pasta

1

ripe mango, seeded and diced

1

ripe avocado, seeded and diced

3

Tbsp

Tbsp chopped fresh cilantro

2

limes, juiced

2

Tbsp

store bought or homemade vinaigrette

Salt and pepper to taste

Optional: Protein boost with diced grilled chicken
Instructions
Cook the orzo as directed. (I used about 1 cup of a 2 cup bag. If you wish to use the whole bag, just double everything else in the recipe!)

In a mixing bowl, toss together the diced mango, avocado, chopped cilantro with the lime juice and vinaigrette.

When the orzo is cooked through, rinse with cold water. Then add to the mixing bowl and toss together with the mango-avocado mixture. Serve or chill for at least an hour in the refrigerator. Season with salt and pepper to taste.

Optional: Mix in chilled, cooked diced chicken.

Serve Mango-Avocado Orzo Salad as vegetarian meal, side dish or simple lunch.