$5 Simple Tacos – Cook at Home to Save More Money and Eat Healthier Tacos
I've never eaten a taco from Taco Bell. Ever, in my entire life.
Two reasons – I live in the land of Taco Cabana (so much tastier!), and I can make them cheaper at home. So, that's what I do…make $5 Tacos at home. Alot.
It's not really Taco Tuesday around here. It's more like Taco ANYDAY! lol
Check out my favorite way to do "taco meat base" below – and be sure to tap on some of the other SCRUMPTIOUS $5 Simple Taco recipes we have available here on the website…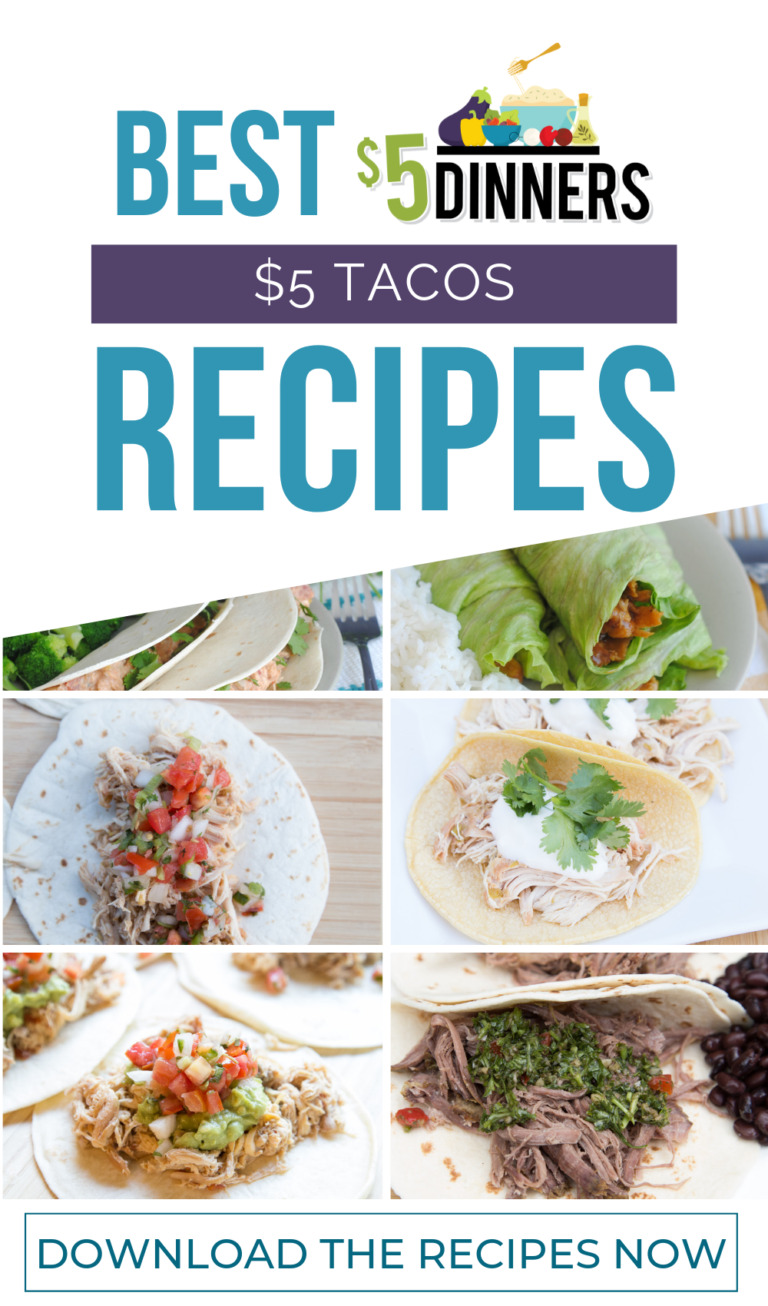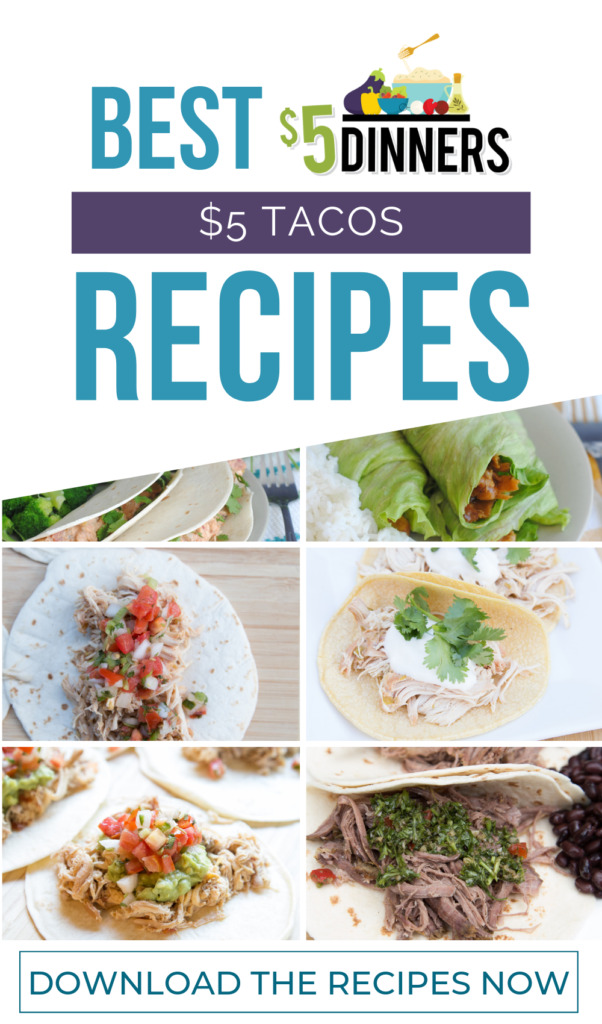 Want to know how I prefer to do tacos?
DOUBLE UP!
Making a double batch of taco meat helps make the next tacos night that much easier – it's "reheat" vs. cook.
(It makes a difference, it just does.)
Pictured above is too much taco meat for 1 meal for our family, so…I used half tonight and froze the other half for later next week for another taco meal!
Saves $$$ and makes next week's meal easier to prepare and with LESS DISHES!
And less "what's for dinner?" stress, too.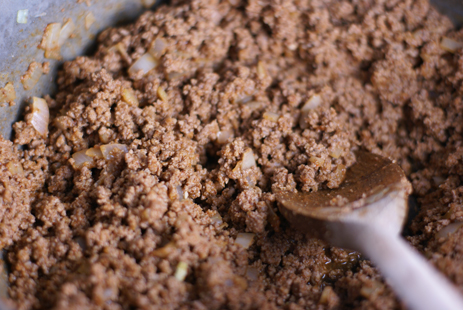 Simple tacos, and the right shopping strategies, and you can make $5 tacos (for the entire family) at home.
Ingredients
1

lb.

ground beef

or ground turkey

1

packet

taco seasoning

8

small

corn tortillas or taco shells

1/2

cup

shredded lettuce

1/2

tomato

chopped

1/2

small

onion

chopped

salsa

garnish

1/2

cup

shredded cheddar cheese

garnish

corn cobs

side dish
Instructions
In a large skillet, brown the ground beef or turkey and drain if needed. Stir in the taco seasoning packet or mix, and let simmer for 1 minute.

Spoon meat into taco shells/tortillas.

Top with tomatoes, onions, lettuce, salsa and shredded cheese.

Boil corn cobs 5-7 minutes.

Serve Tacos with side of corn cobs.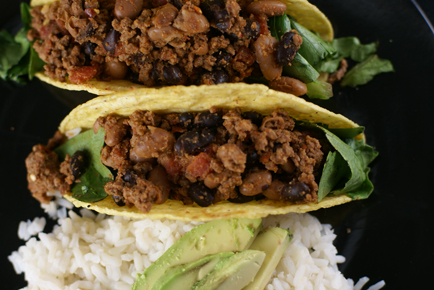 Top $5 Taco Recipes on $5 Dinners
Here is a list of some of our best, most popular taco recipes here on the blog!