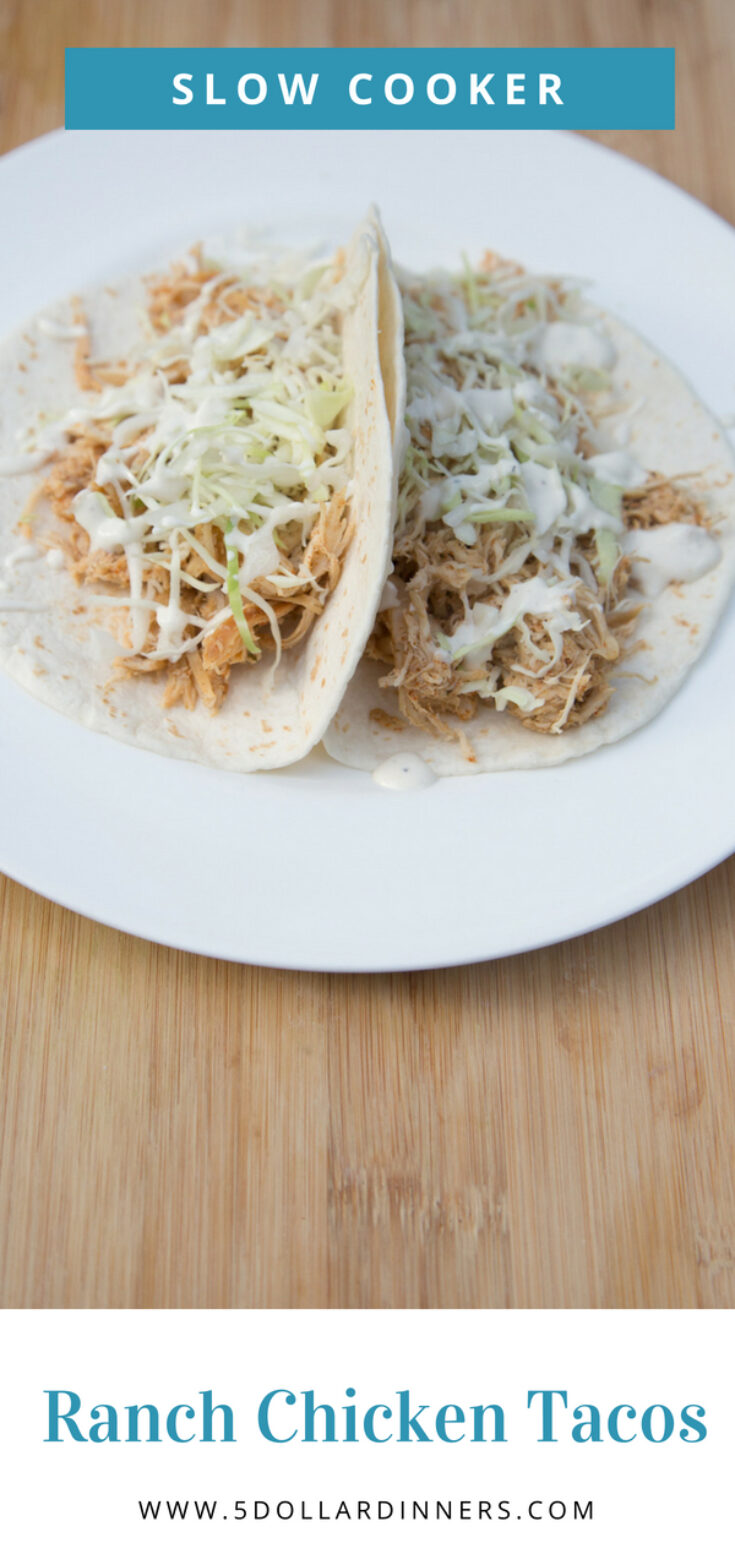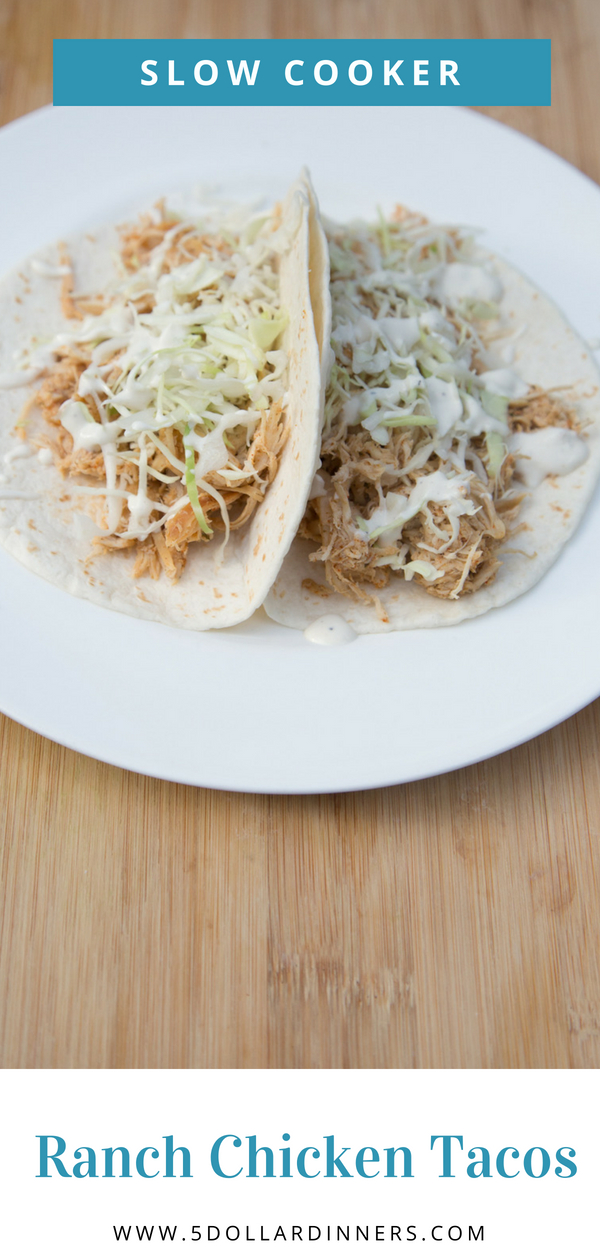 This shredded chicken is so simple, yet soooooooooooo gooooooooooooood.
(Sorry, sometimes I get carried away with letters, and other times with punctuation. If you only knew how many !!!!'s I've deleted in almost 10 years of blogging online. Like for reals, my friends are always teasing me. But I'm just a happy person, and I like to communicate my happy with !!!!s. Because if you heard me say what I'm writing, you'd hear the tone and know the !!!s. But it's tougher to communicate the happy, and the tone with just written word and letters. Whoa, I've digressed!)
Chicken – stock – taco seasoning – ranch dressing mix – it's a magical combination.
Slow cook that all together, then shred and add some Ranch-based Coleslaw on top….YYYYYYUUUUUUUUUMMMMMMMM!
Enjoy!
Ingredients
4

small

boneless chicken breasts

1/2

cup

chicken stock

1

packet ranch dressing mix

1

packet taco seasoning

or 2 Tbsp homemade taco seasoning

Salt and pepper

8

flour tortillas

Garnish: coleslaw

Garnish: Ranch salad dressing

Side: salad
Instructions
Place the chicken breasts in the base of the slow cooker. Season with salt and pepper.

In a small mixing bowl, whisk the chicken stock and Ranch dressing mix together and pour over the chicken. Sprinkle the taco seasoning on top.

Set on low and cook for 8 hours. Once cooked, strain off excess liquid and shred the chicken into the sauce. Season with salt and pepper as needed. Assemble tacos with shredded chicken, coleslaw and Ranch dressing into tortillas.

Prepare the salad.

Serve Slow Cooker Ranch Chicken Tacos with coleslaw garnish and side salad.