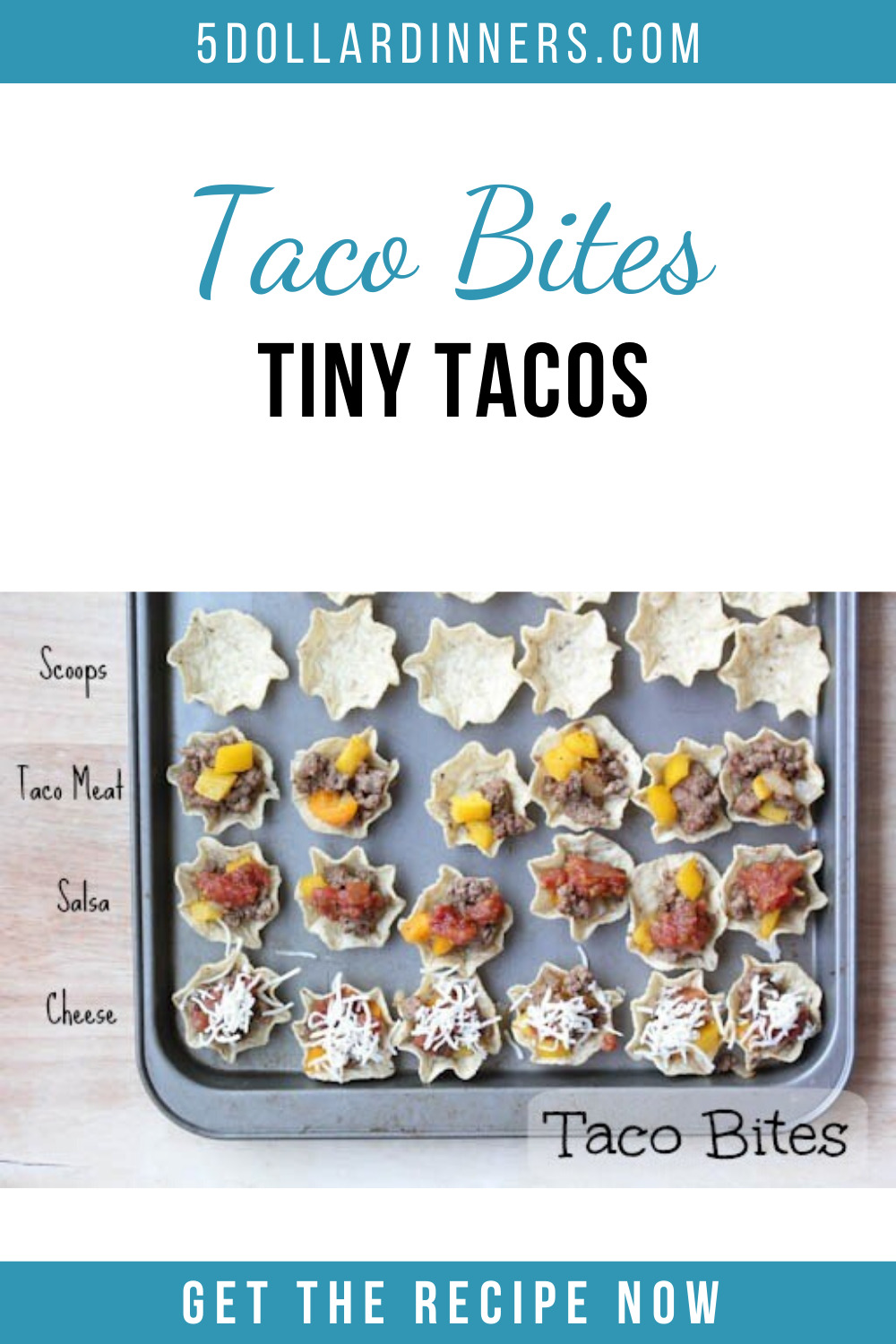 Tacos are usually a big hit at our house…but they also make a giant mess, and the littler boys get frustrated with them. Ryan (who just turned 8…see his "birthday cake wreck" here!) can usually get his mouth around a regular size taco, but Charlie and Tyler really struggle with eating a hard shell taco. Not the taste part, but the "I can't get a big enough bite" part. Enter "tiny tacos," as Tyler calls them.
As you can tell from the photo, they are pretty simple. They take a few extra minutes to prepare, but you can set up an assembly line, get your older children to help out and they'll be done in minutes. Great for tiny mouths, or for appetizers at your next gathering!
Other topping ideas…olives, sour cream dollop, tiny avocado wedges or fresh cilantro leaves. Stack 'em and eat 'em up!
All the greatness of tacos, but tiny!
Ingredients
1/2

lb

1/2 pound ground beef

1

Tbsp

homemade taco seasoning

1/2

small

onion

chopped

1

small

orange or yellow pepper, seeded and chopped

Tostitos Scoops Chips

about half a bag

Dollops of salsa on each

Pinchful of cheese on each

Side dish

we had ours with brown rice and refried beans
Instructions
Preheat oven to 350.

Prepare brown rice. Heat refried beans.

Brown the ground beef with the taco seasoning, chopped onion and chopped pepper.

Lay out the Scoops on a large baking sheet. Spoon the cooked taco meat, then the salsa, then top with cheese.

Bake at 350 for 5-10 minutes, or until cheese has melted.

Serve Taco Bites with rice and beans.