Looking for Non-Turkey Thanksgiving recipes?!
If turkey isn't really your thing, or maybe you just want to mix it up a bit – try these scrumptious recipes instead!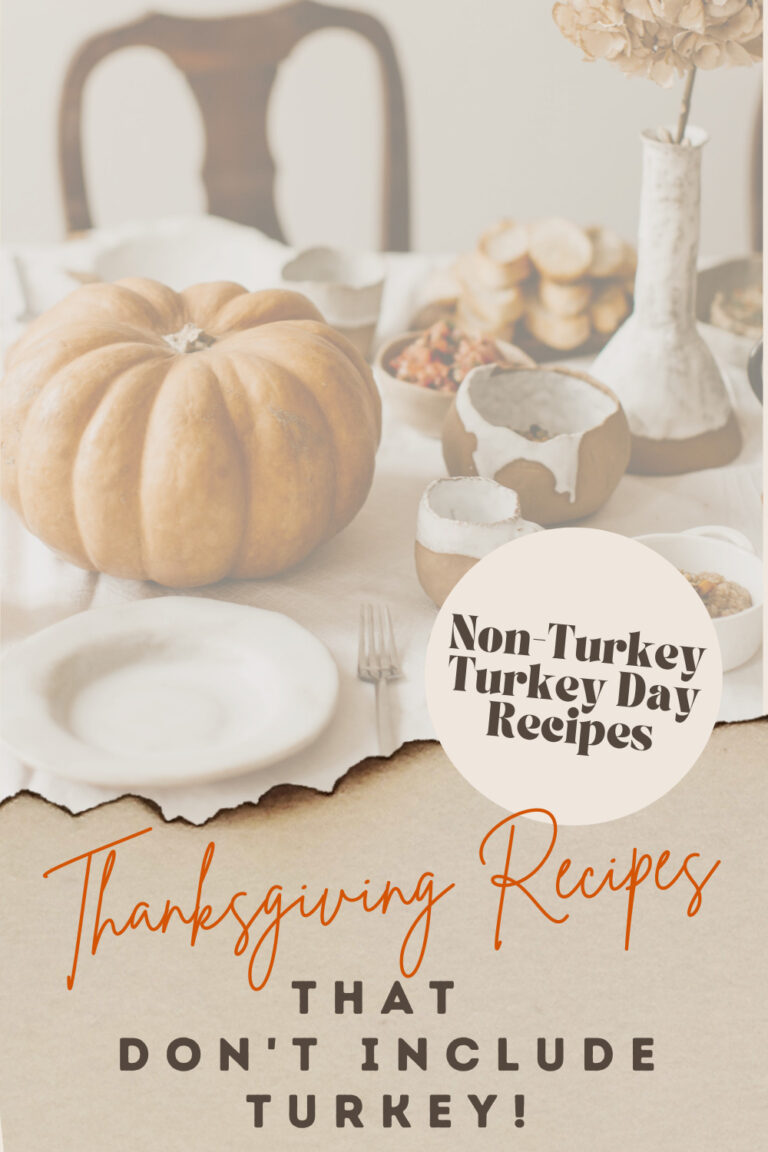 I know this may be the unpopular opinion, but turkey really isn't all that delightful for me. I'd rather have a roast or a delicious chicken dish!
I just don't look forward to it like most people do, and I'm often trying out different recipes that aren't turkey. And because of that, I thought I'd pull together a list of my favorite (and easy!) recipes for holidays and company-type meals.
Non-Turkey, Turkey Day Recipes