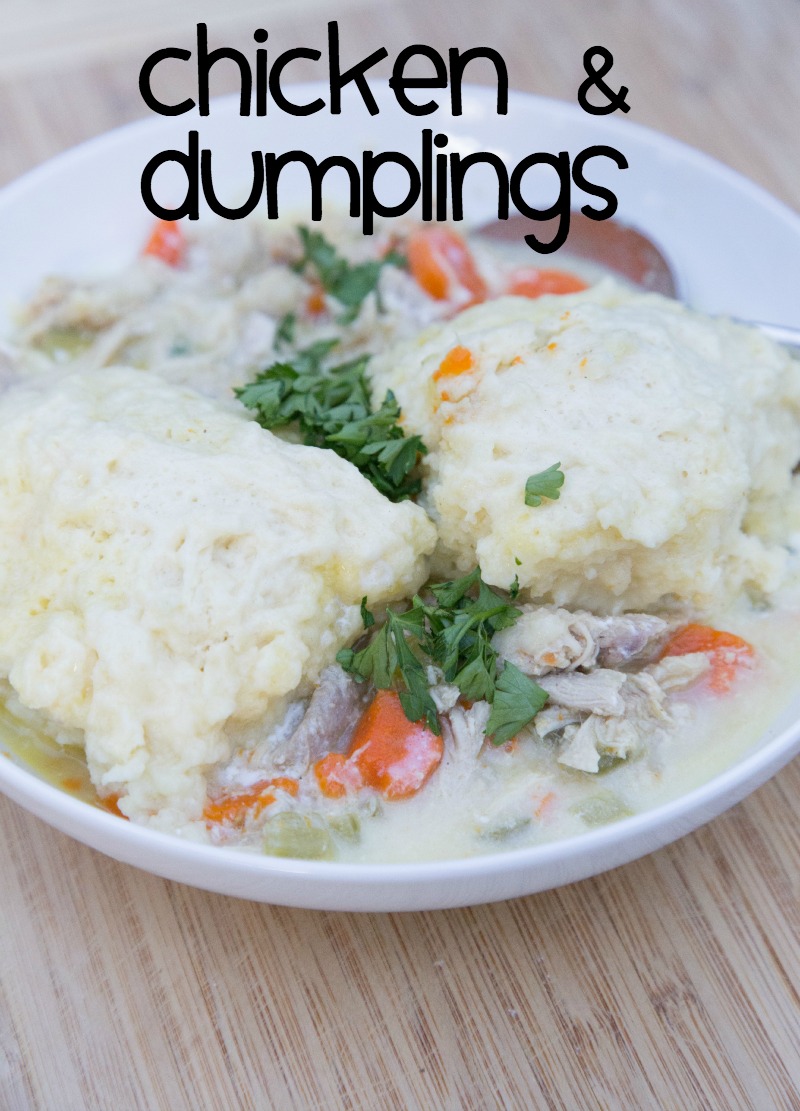 Can we talk about the word dumplings for a second?
Why dumplings? I mean I get it…you're dumping in a dollop of dough into a bubbling pot of soup. But the 'dump' part of that has a bit of a negative ring to it.
I'm thinking that these guys are having a branding crisis and need to be 'rebranded' to DARLINGS.
Don't you agree???
DARLINGS, not dumplings.
Because these heaps of perfectly cooked dough and just that…DARLING.
They are so darling to my taste buds. Darling, Darling, Darlings. 😉
Ingredients
1 1/4 lb. chicken thighs, boiled and shredded

1/4

cup

butter

1/3

cup

flour

8

cups

chicken stock or water

1

cups

heavy cream or whole milk

4 carrot sticks, peeled and cut into circles

2 celery stalks, chopped

1

small

white onion, chopped

1 tsp dried thyme

1 tsp garlic powder

Salt and pepper to taste

Fresh parsley, optional garnish
Instructions
2 cups flour

1Tbsp baking powder

1 tsp salt

2 eggs

1 cup milk
Erin's Personal Recommendations for Chili, Soup & Stew Supplies: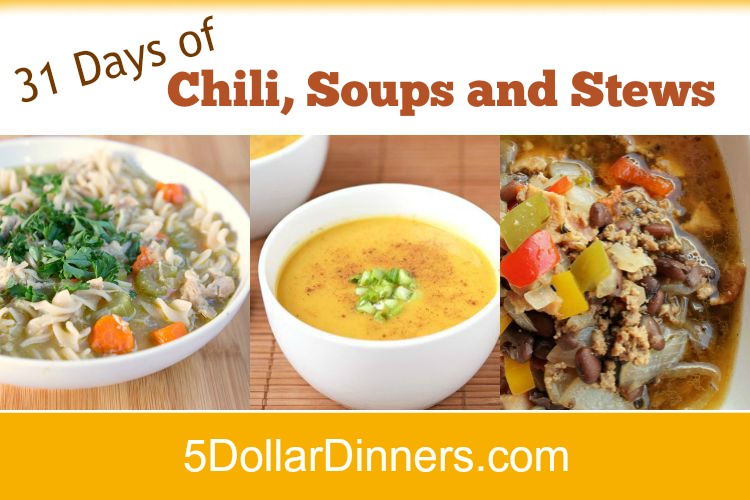 Other "31 Days of" Series to check out:
Disclaimer: As an Amazon Associate, I earn commissions on qualifying purchases. Reviews, opinions are my own.