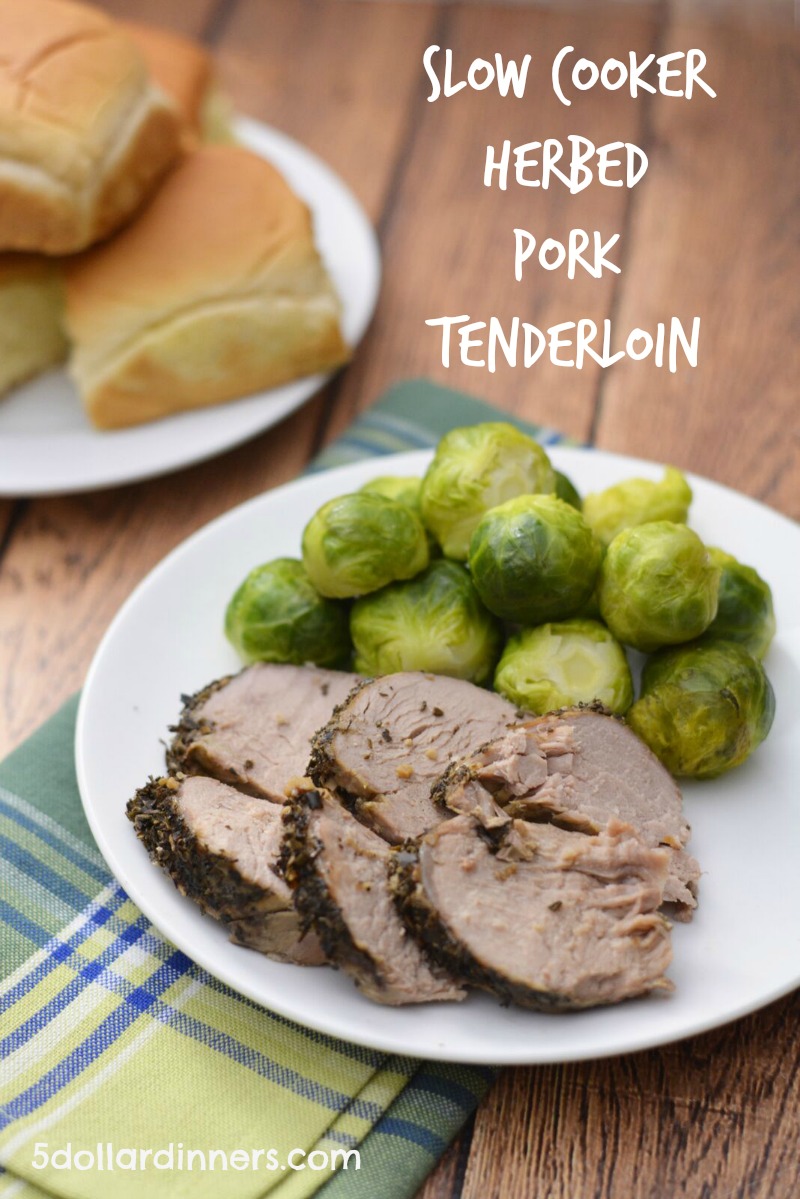 This herbed pork tenderloin will make your taste buds sing! It's also going to make that 'what's for dinner' daily song that plays in your head melt away…at least for the day.
I love slow cooker meals. I love how fast they are to get going in the morning…especially when it's a "freezer to slow cooker" meal like this one. With this meal, you can freeze the herbs and pork tenderloin together and then start it cooking in the morning in your slow cooker.
If you want to start cooking it from partially thawed or mostly frozen, then you're going to want to cook it on low for at least 8 hours. In that time, it will finish thawing and cook too.
I like to serve this one with some veggies and bread…but whatever sides your family loves will be perfect with this herbed pork tenderloin!
Perfectly seasoned and cooked tenderloin!
Ingredients
2

lb(s)

pork tenderloin

Salt and pepper, to taste

1

Tbsp

minced onion

1

tsp

minced garlic

1

tsp

dried oregano

1

tsp

dried basil

1

tsp

dried rosemary

Fresh veggies, as side dish

Dinner rolls, as side dish

(substitute a gluten free side for a GF meal)
Instructions
Place the pork roast into the base of the slow cooker and season with salt and pepper.

In a small bowl, toss together the minced onion, minced garlic, dried oregano, dried basil and dried rosemary.

Add the herb mixture directly onto the pork roast, pressing lightly. If your slow cooker tends to run hot and dry out food, add 1/2 to 1 cup of water around the pork roast.

Set the slow cooker on low and cook for 8 hours. Once finished cooking, slice the pork roast. Season with salt and pepper to taste.

Prepare veggies.

Warm the dinner rolls.

Serve Slow Cooker Herb Pork Tenderloin with veggies and dinner rolls.