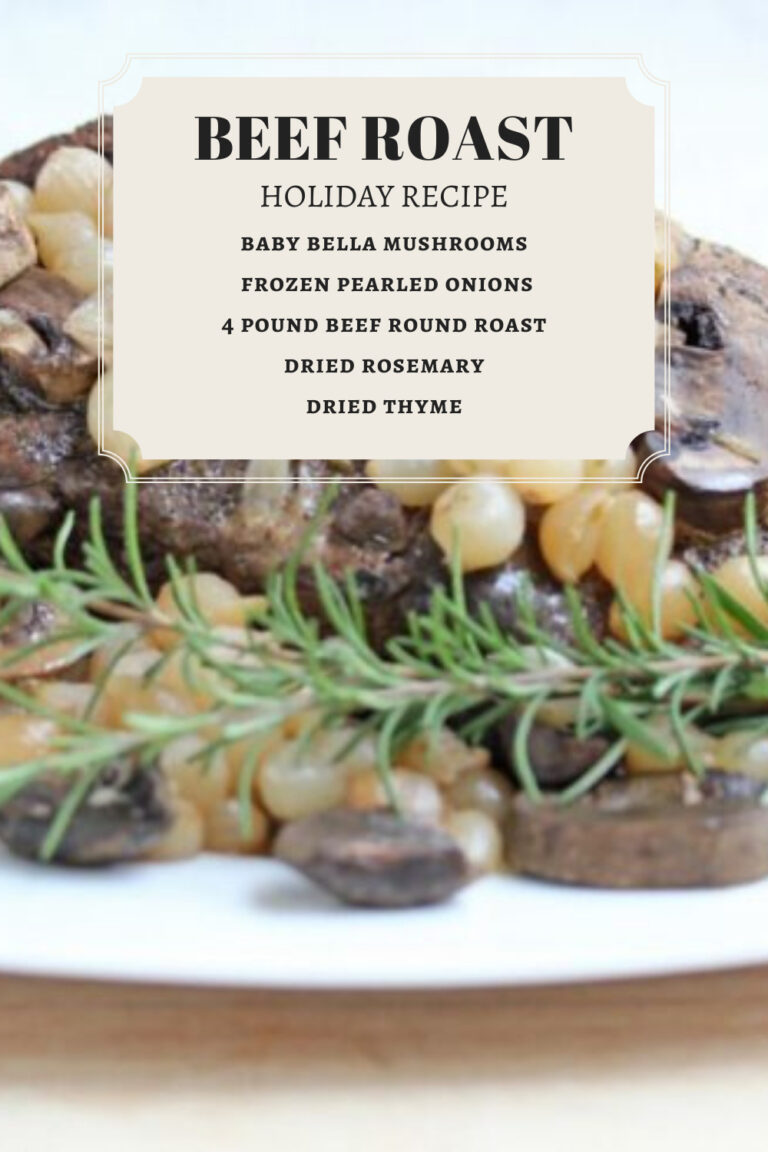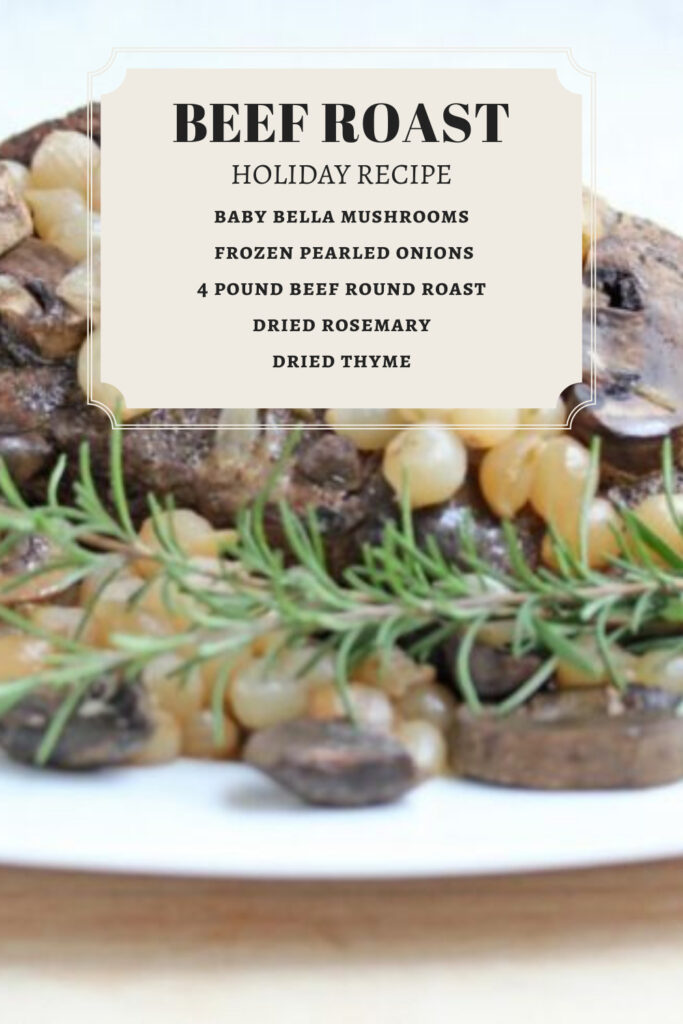 Turkey Day is coming!!!!
So why in the world and I am sharing a Beef Roast recipe?!?!
I'm just sharing it as an option. In case you don't like turkey. (I don't like turkey. I mean I'll eat it, but I really don't like it. I think years of stuffing myself, followed by a tryptophan-induced coma has led me to a place of admitting that I just don't like turkey! I can flavor it in all kinds of ways, douse in a mound of gravy, but I still don't love it.)
So this one is for my fellow non-turkey loving friends, and for those who are just planning way ahead and might be serving a roast at another upcoming holiday feast…say, Christmas Day?!
I've got a super simple and crazy delicious beef roast for you…it's fool proof when you cook it in the slow cooker. The mushrooms and pearled onions are an amazing pair of flavors with beef. I don't always add water to the slow cooker when I'm cooking a roast, but I do with this one to make the environment inside the slow cooker nice and humid…resulting in a melt in your mouth beef roast.
Note: I prefer using the slow cooker for beef roasts because of the way the meat cooks and slices…plus it's one less thing your oven has to cook for the big feast! Use a traditional roasting pan and cook about 22 to 27 minutes per pound, depending on how done you want the meat, or until the meat thermometer reads 140 for medium or 165 for medium well.
Happy Main Dish Cooking!!!
Melt in your mouth roast for your holiday meal!
Ingredients
16

oz

baby bella mushrooms

2

10 oz. bags frozen pearled onions

1/2

cup

water

4

lb

beef round roast

1

tsp

dried rosemary

1

tsp

dried thyme

Salt and pepper to taste
Instructions
Place the mushrooms and frozen pearled onions in the base of a 6 quart or larger slow cooker withthe water. Place the beef roast on top and season with the rosemary, thyme, salt and pepper.

Set the slow cooker on low and cook for 8 hours. If you wish to eat earlier in the day, you can cookon high for 4 to 5 hours.

Once cooked, remove the meat and place it on the serving platter. Slice and then spoon themushroom and onion broth over the meat on the serving platter.

You could whisk in a little flour or gluten free flour blend to make a gravy if you'd like!

Serve Beef Roast with Mushrooms and Pearled Onions as holiday main dish.