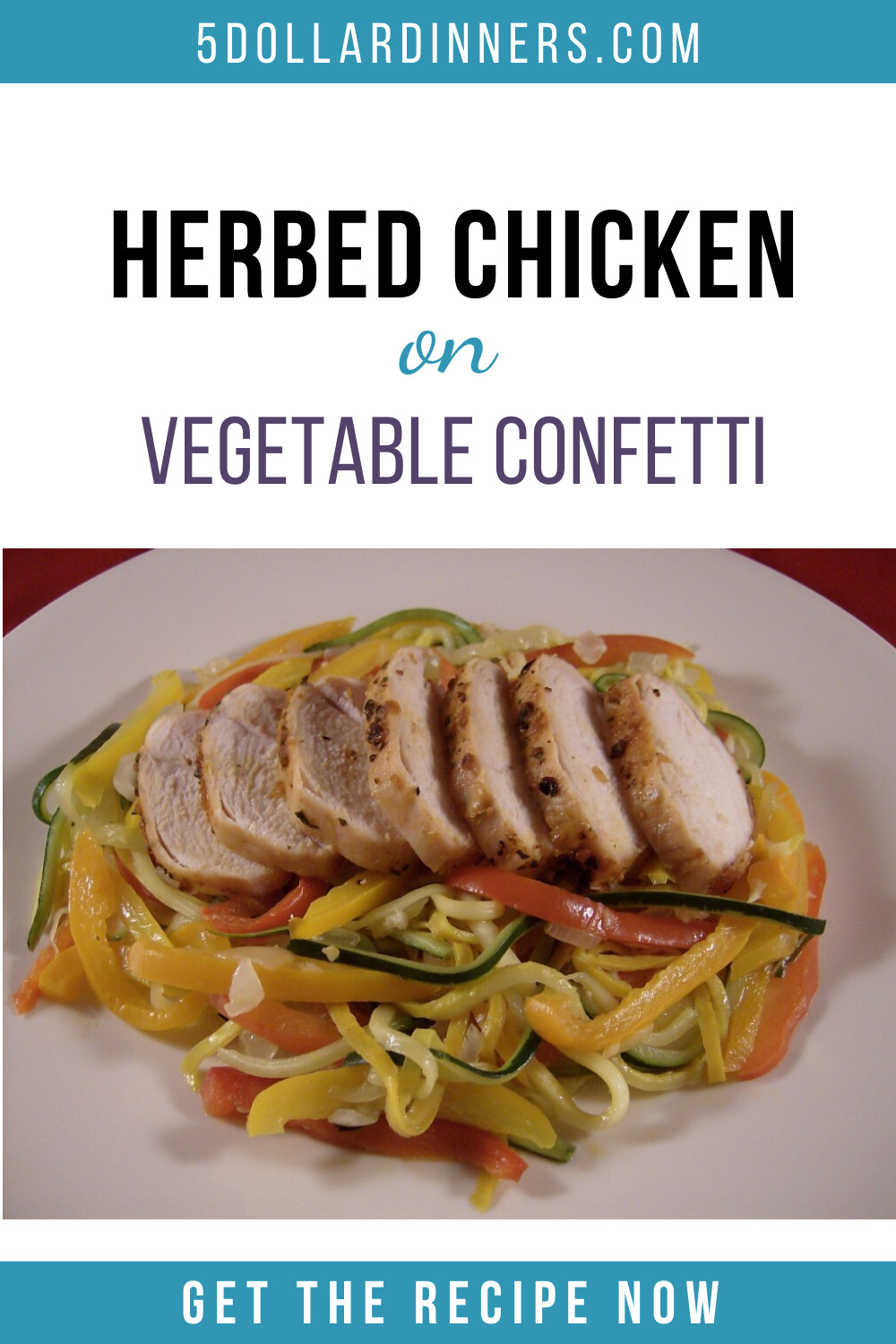 Gardening helps offset my grocery bill, especially since I grow items that can be expensive at the grocery store such as peppers and tomatoes. The one downside to gardening is that supply sometimes exceeds demand, particularly when I grow things like yellow squash and zucchini.
My children are now examining all baked goods with a suspicious eye, so I have to step up my game and hide the squash where they will least expect it: in plain sight! The peppers provide a flavorful cover, even if they do not entirely camouflage the squash.
Ingredients
2 tablespoons olive oil

3

cups

mixed color mild peppers, cut into thin strips

2

cups

zucchini, julienned (If you are not sure how to julienne squash, here you go!)

2

cups

yellow squash, julienned

1

cup

onion, diced

4 cloves garlic, minced

1 tablespoon fresh basil, shredded
Instructions
1 lb. boneless, skinless chicken breasts

1 teaspoon garlic powder

1 teaspoon onion powder

1/2 teaspoon pepper

1/2 teaspoon ground coriander (optional)

1 teaspoon paprika

1 teaspoon parsley

1/2 teaspoon salt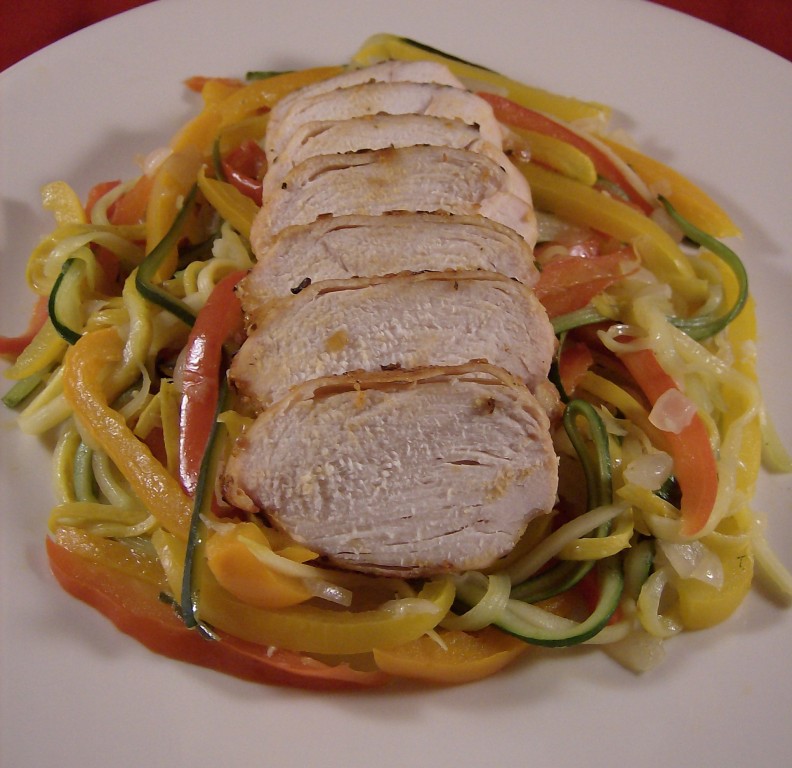 How are you hiding your excess zucchini?
Alea shares her tips for saving money and time while reducing waste in her home at Premeditated Leftovers. She is committed to providing her family with homegrown, organic produce despite living in an inhospitable climate. Alea chronicles her gardening efforts at One Determined Gardener. She can also be found on Twitter. Check out all of her $5 Dinners Recipes too.