A list of non-egg based breakfasts, because whoa egg prices!
If you haven't heard about or noticed the recent egg price inflation, it's affecting just about every corner of the US.
Apparently we are having a supply issue because of an avian flu outbreak in the fall. Given this, we should see prices ease off as the supply rebalances. But in the meantime, I'll be making fewer egg based recipes for breakfast.
While one of my favorite ways to save on dinner costs each week is to have a "breakfast for dinner," that's proving to be not as affordable as it once was.
I'm hopeful that prices will ease up soon, as a 60% increase in price over last year, just isn't going to work for most consumers.
I started this list for myself, and thought you might find it helpful too!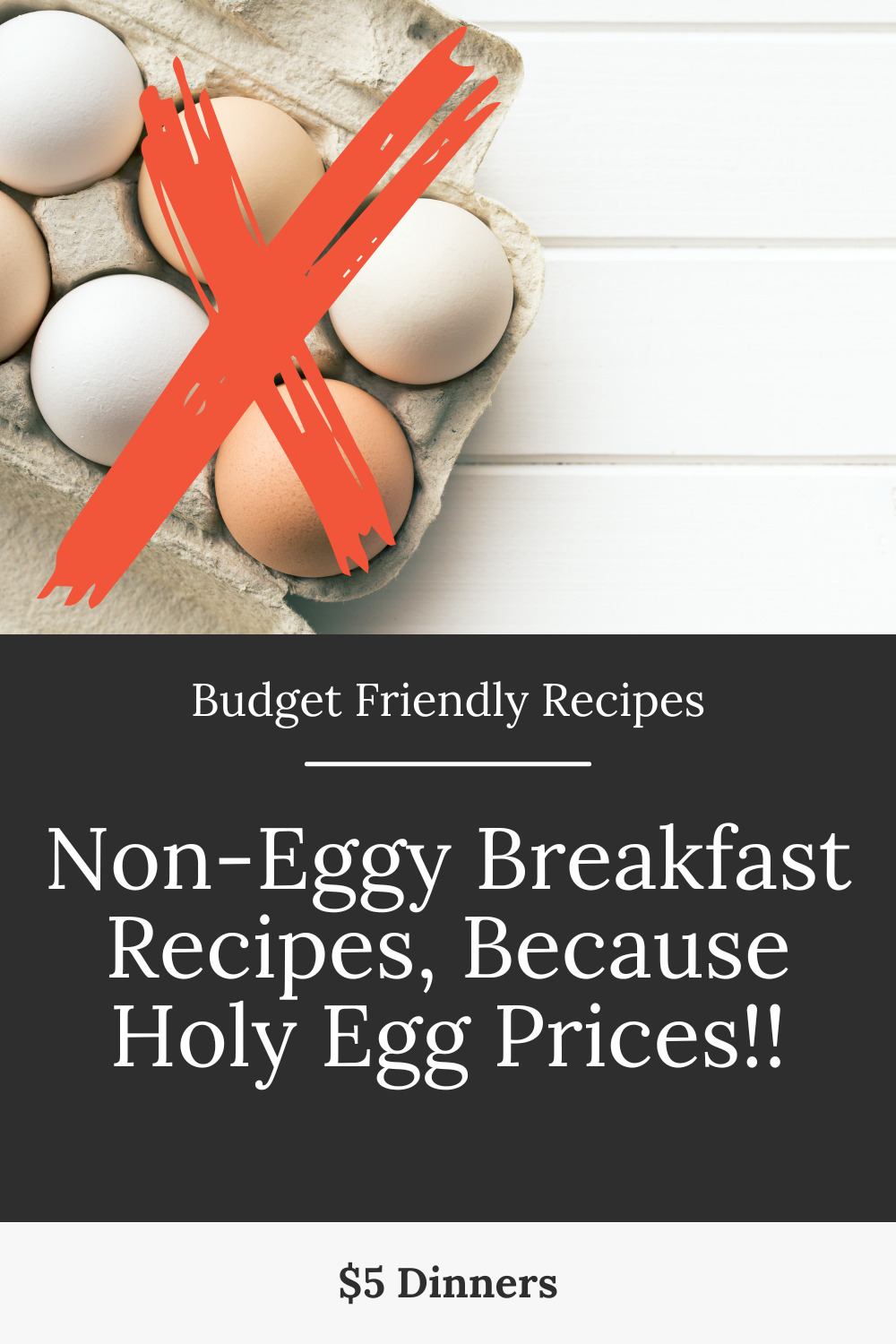 Non-Eggy Breakfast Recipes