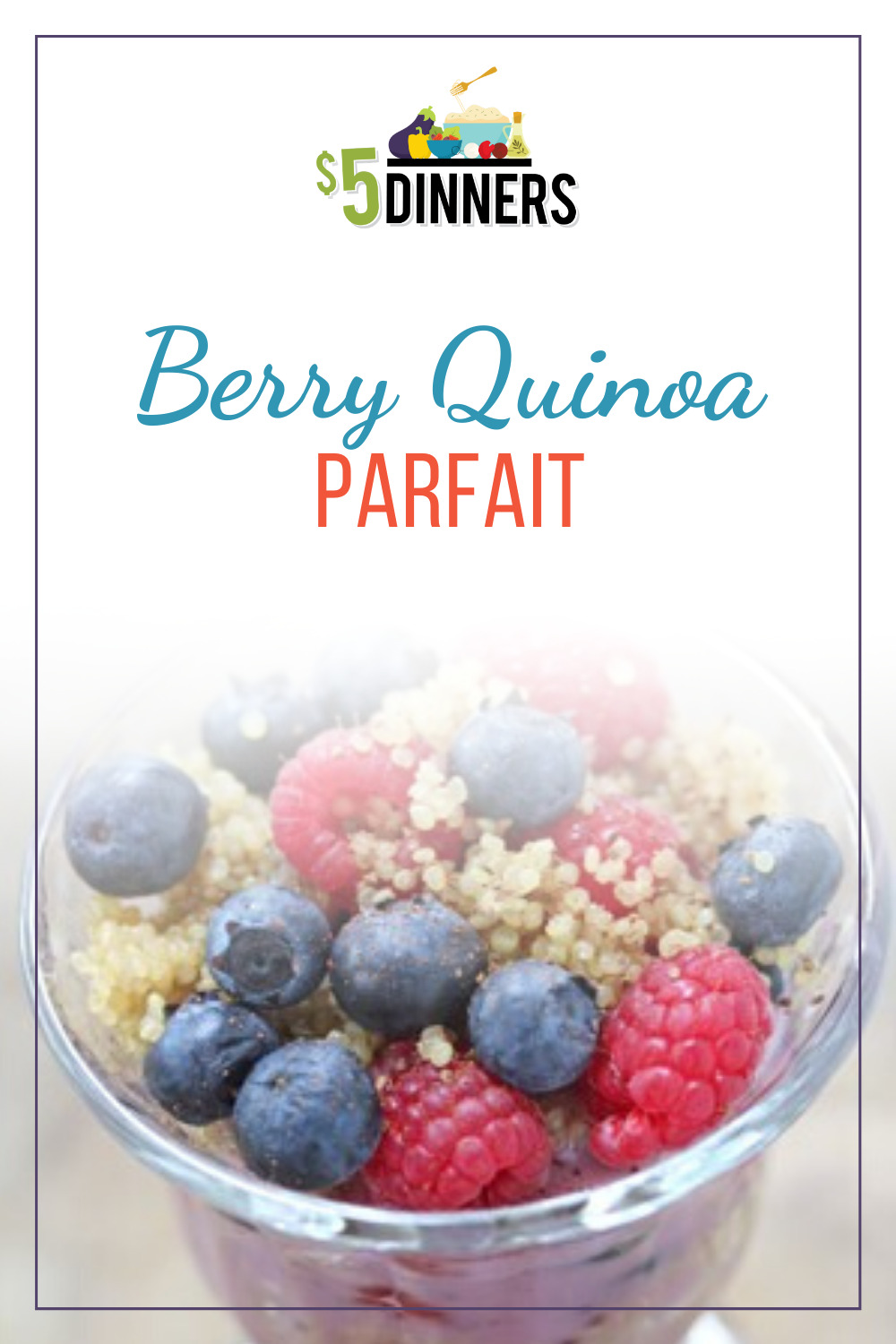 Boy did summer come ablazin' in this year. It rained, and rained, and rained. Then boom…it was hot.
Stifling hot.
It's on these stifling hot days that I have no intention of turning on the oven…or letting something cook for an hour on the stove top. It's on these stifling hot days that I'm really not all the hungry. I just need something cool and light for dinner.
Something like this parfait with berries and quinoa.
You do have to cook the quinoa, or rely on some extra that you have from breakfast that morning…or the night before. But it only takes a few minutes, in a small saucepan…so the kitchen won't heat up too much!
Here's what this meal looks like at our house…I have the parfait and that's it…and I make some scrambled eggs and a few sausage links for the big boy (that would be the husband) and the little boys. Everyone gets what they need in this "brinner" – or "breakfast for dinner"!
A stellar addition to your breakfast or breakfast for dinner!
Ingredients
1/2

cup

quinoa

12

oz

yogurt cups

1/2

box

raspberries

1/2

pint

blueberries

Cinnamon, for sprinkling

8

eggs, scrambled

4

sausage links
Instructions
Cook the quinoa as directed in a small saucepan - takes about 15 minutes. Rinse with cool water when finished.

Layer the yogurt, cooled quinoa and berries. Sprinkle cinnamon on top.

Scramble the eggs and cook the sausage.

Serve Berry Quinoa Parfaits with eggs and sausage.