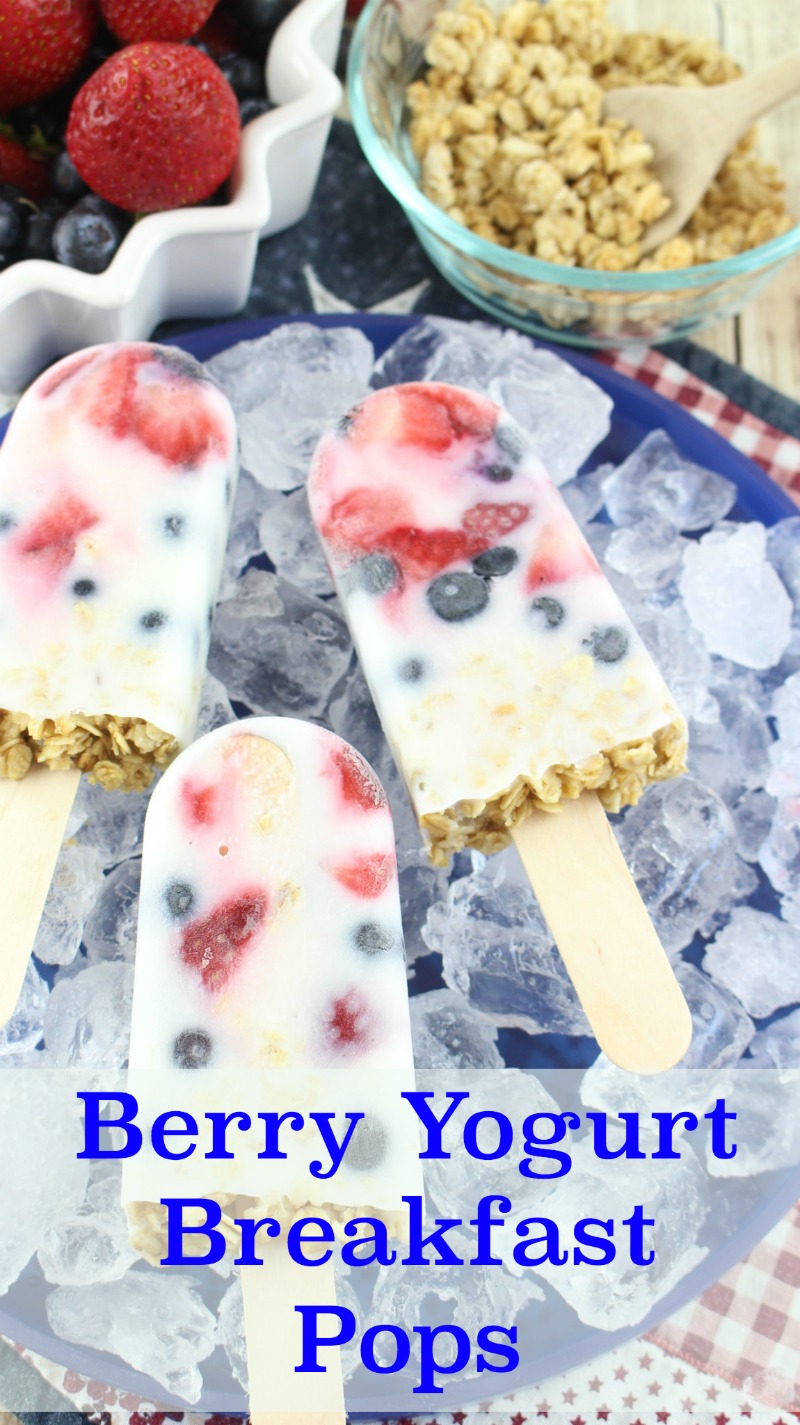 When you wake up and it's 82 degrees and 97% humidity, I've often wondered 'why can't I have a popsicle for breakfast?!?'
Welp…I can. And you can. And your kids can.
Because HOT HOT HOT…and we all want a COLD COLD COLD breakfast option!
These babies are packed with delicious-ness and will be ready and waiting for you in the freezer when we wake up.
You can put these together while you're making dinner the night before, or after dinner and then let them freezer overnight. You can sweeten it with whatever you'd like (I used honey), and you can mix up the berries or other thin sliced fruits to your liking.
I'd start with a base of full fat Greek yogurt (it freezes best!) and then assemble – berries, yogurt, berries, yogurt – and give your ice pop molds a little shake to get the yogurt to fill in completely. Leave a little head space and add the granola right onto the "top" of the mold. Press lightly to make sure it 'holds' into the yogurt base.
Freeze and enjoy!!!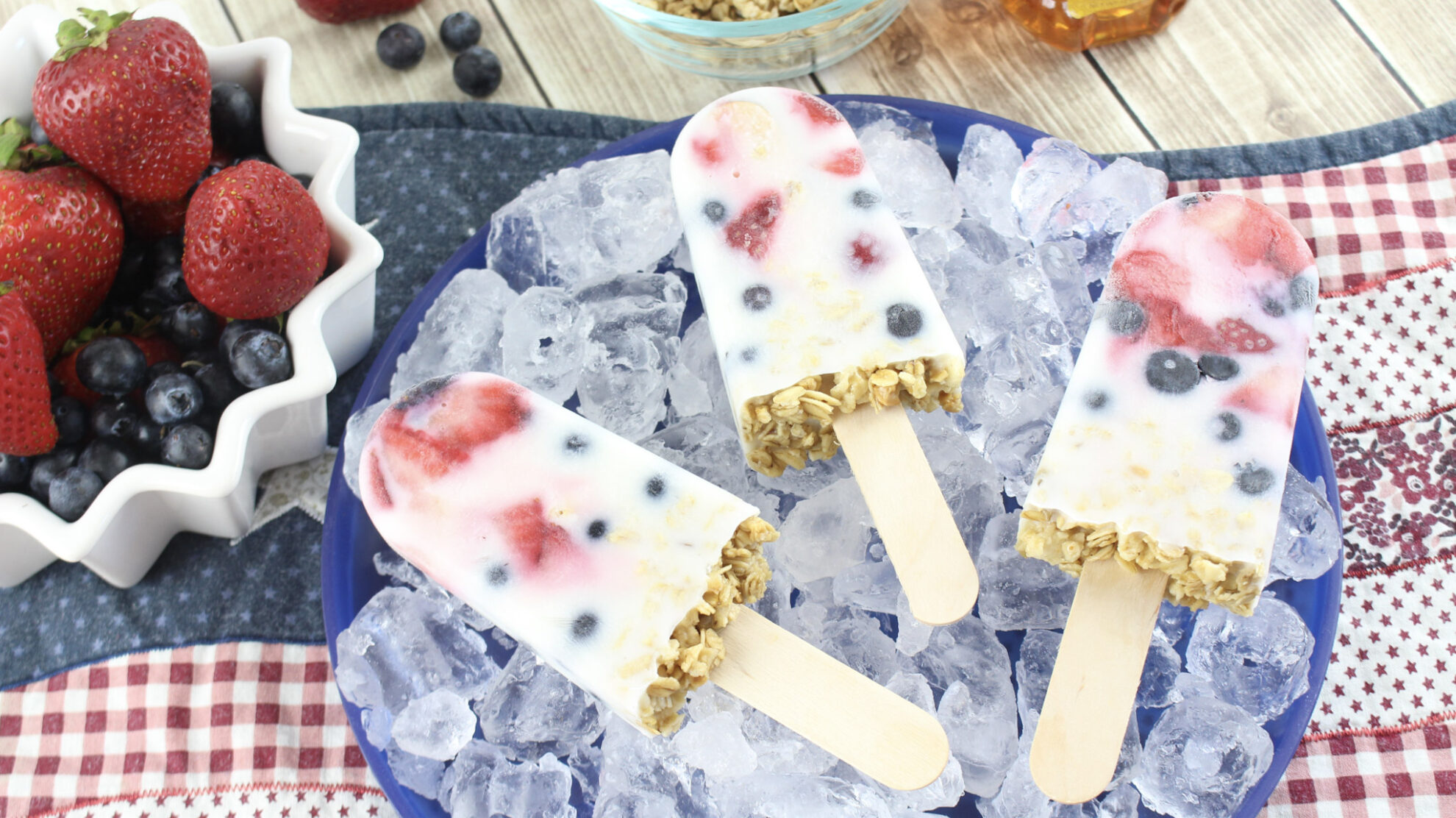 And be warned…once you allow your kids to have "popsicles for breakfast," they are going to ask again and again. #askmehowIknow
Be warned...once you allow your kids to have "popsicles for breakfast," they are going to ask again and again. #askmehowIknow
Ingredients
1

cup

Greek vanilla yogurt

1/2

cup

milk

2

Tbsp

honey, divided

1

tsp

vanilla extract

8

strawberries

diced

1/2

cup

blueberries

1/2

cup

granola
Instructions
Add the yogurt, milk, 1 Tablespoon honey and vanilla into a medium mixing bowl. Stir well to combine the ingredients.

Place 2-3 strawberry pieces into the bottom of each ice pop mold.

Add the yogurt mixture to each of the ice pop molds, filling each mold halfway.

Drop 5-6 blueberries and a few more strawberry pieces into each mold. Cover with additional yogurt up to the top of each mold, leaving about 1/2 inch space.

Insert wooden sticks into each mold and freeze for 30 minutes.

Drizzle 1 Tablespoon of honey over the granola and toss to coat.

Spoon the coated granola into the top of each chilled ice pop mold, pressing down firmly.

Freeze overnight or for at least 4 hours.

Enjoy!!

*If you do not have ice pop molds, this recipe would work using disposable Dixie cups and wooden sticks.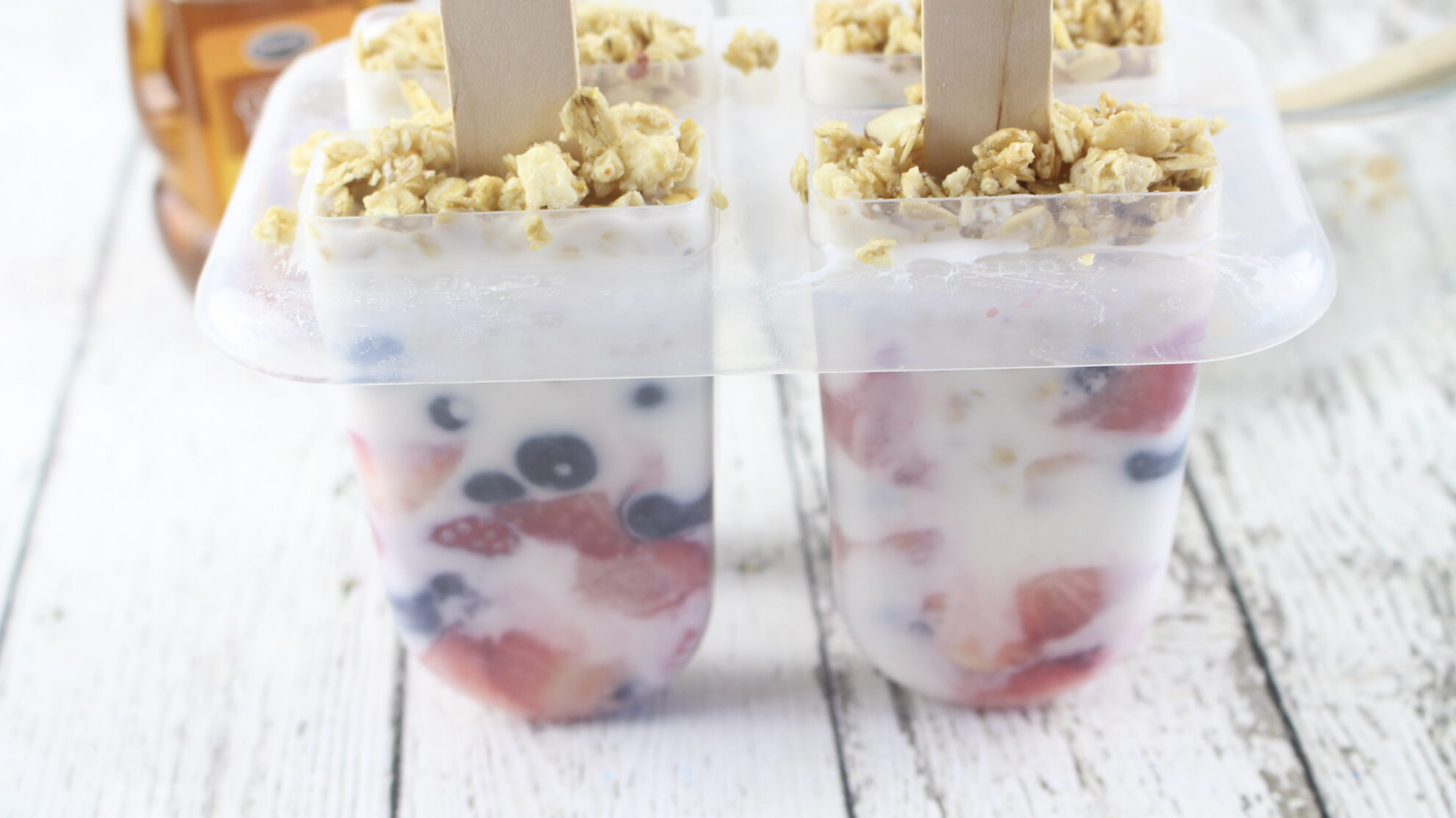 Products Used for This Recipe
Disclaimer: As an Amazon Associate, I earn commissions on qualifying purchases. Reviews, opinions are my own.