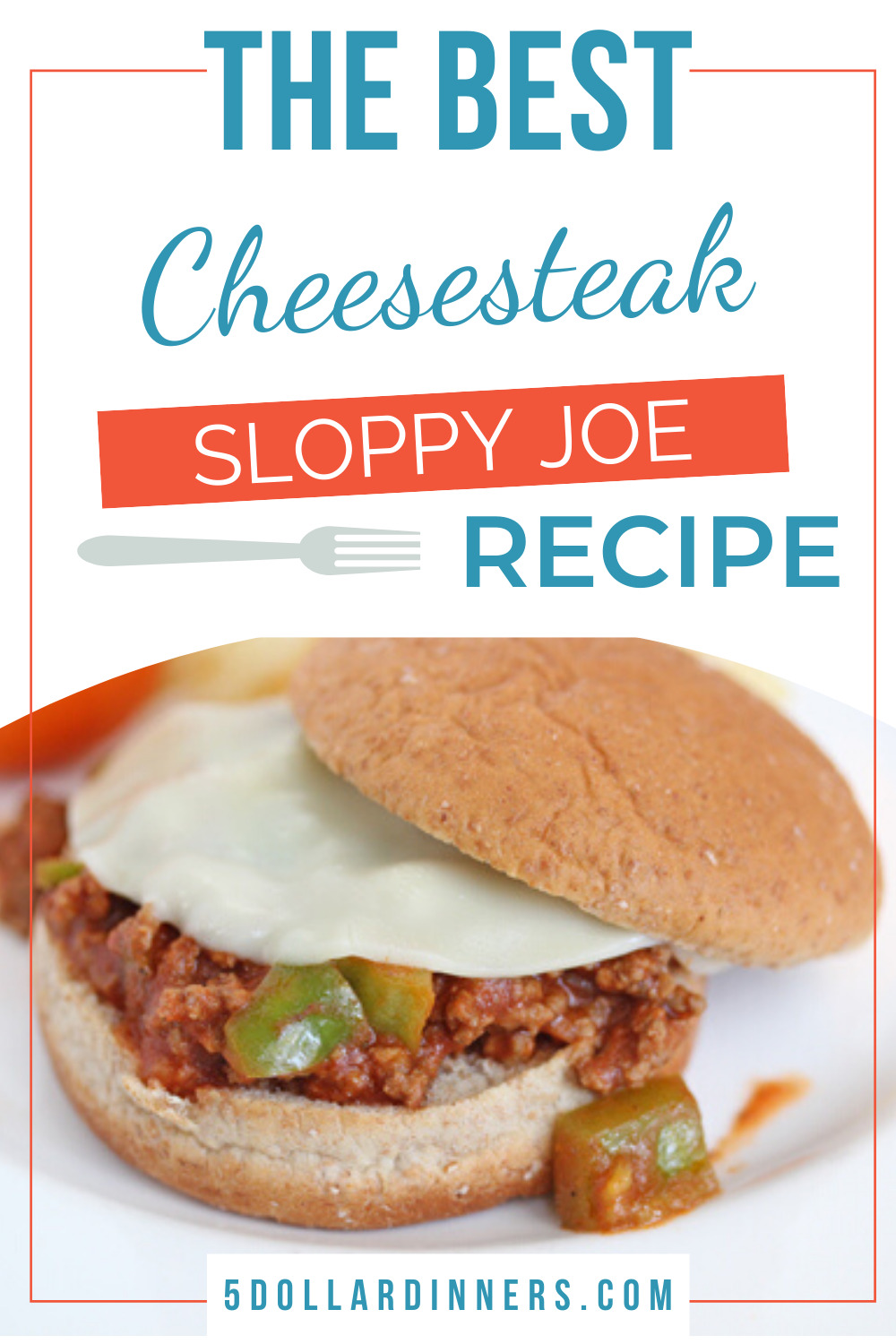 Sloppy joes. Quite possibly one of the best and easiest freezer meals ever. Well, "meal starter" anyways. I love having "meal starters" in the freezer, along with complete meals. A meal starter is something like sloppy joe sauce. It's not the entire meal…but part of the meal. The start to a meal.
Spaghetti sauce is another great "meal starter." Even just seasoned ground beef. It's a part of a meal that has been started and then put into the freezer.
There's something about having part of a meal cooked and in the freezer that just makes the dinner prep easier. If you want to give this "meal starter" thing a try, double up on these cheesesteak sloppy joes and then freeze the half you don't eat the night you make it! Boom, your first "meal starter" is in the freezer.
A little mash-up of two stellar sandwiches!
Ingredients
1

lb.

ground chuck

1

green pepper, seeded and diced

15

oz.

can tomato sauce

2

tsp

minced onion

1

tsp

minced garlic

1

tsp

vinegar

1

Tbsp

prepared mustard

1

Tbsp

brown sugar

Salt and pepper

4

whole wheat buns

4

slices

provolone cheese

Clementines, bananas - fresh fruit

side

Chips

side
Instructions
Brown the ground beef. (If you want softer green peppers, cook them with the ground beef.) Drain and let sit.

In the same skillet, add the tomato sauce, minced onion, minced garlic, vinegar, mustard and brown sugar. Stir and let simmer over low heat for 5 to 10 minutes. Add the brown beef and (uncooked or cooked) green peppers and combine. Simmer over low heat for another 5 to 10 minutes, or until ready to serve.

Spoon the sloppy joe meat over the buns and top with slice of cheese. Let the warm sauce melt the cheese, or microwave.

Serve Cheesesteak Sloppy Joes with chips and fresh fruit.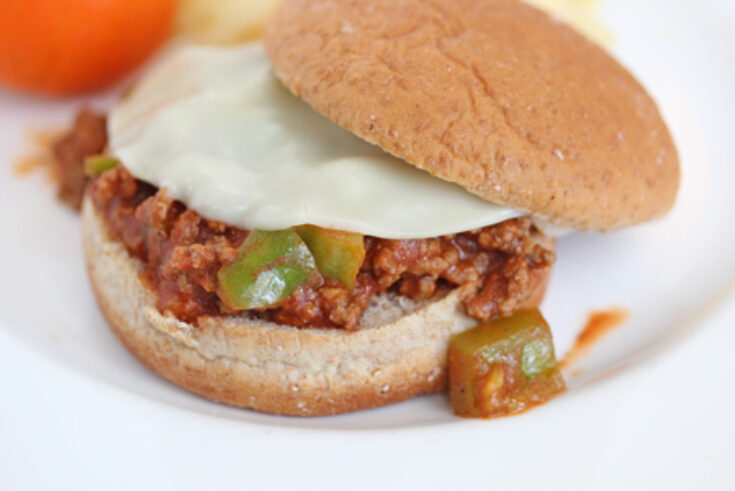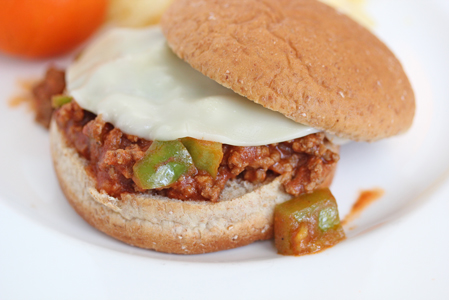 Erin's Favorite Freezer Cooking Essentials
I've included a short list of crucial appliances and cookware that you might use on your prep day, but most likely you'll use them on your "cook the freezer meal" day!
It cooks evenly and well and has been used to test hundreds of our recipes!
Can assist with chopping, slicing and dicing of different veggies.
Airtight Seal Food Preservation Bags for Vegetables, Liquid, Meat, Lunch, Freezer Meals, Leftovers
2 - Large 50oz.
4 - Small 30oz.
A variety of glass bakeware will help you make all kinds of meals in the oven – from meatloafs to casseroles to roasted chicken and more. We recommend a set of bakeware that includes a variety of sizes.
A good set of knives is crucial to success in the kitchen!
A long lasting, durable cutting board is also crucial for freezer meal prep success!
Perfect for wrapping meats, putting in between freezer bags to stop the stick, and many other kitchen uses!
Other 31 Days of Series to check out:
Disclaimer: As an Amazon Associate, I earn commissions on qualifying purchases. Reviews, opinions are my own.