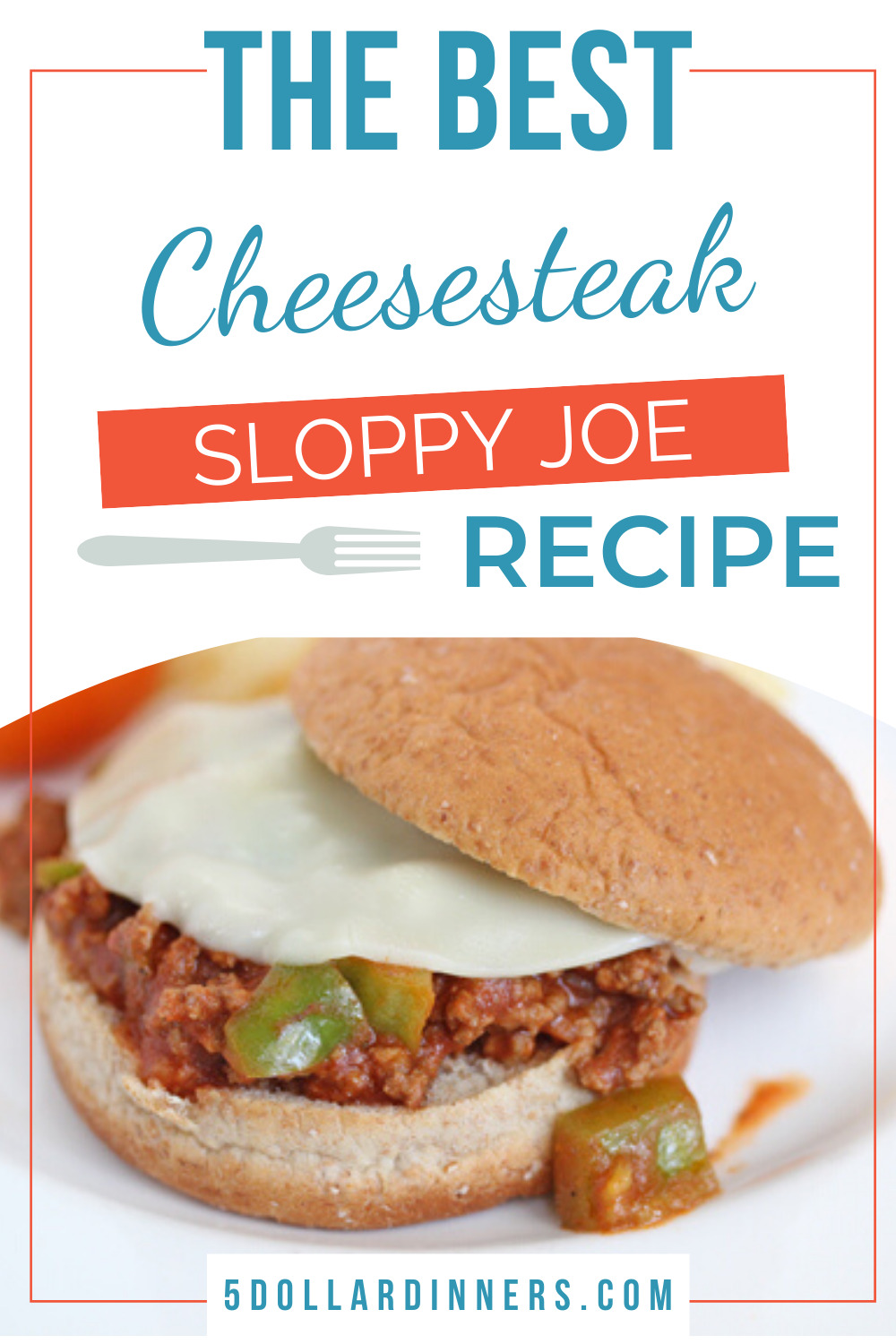 There was a lot of buzz at the start of 2011 about "your word for the year"…and if I had to pick a word then, and a word now, I'd say simplicity.
I've been reading the book Abundant Simplicity, and in doing so, thinking a lot about our time in the Dominican Republic, the slower pace of life and the simpler way of life. Simplicity…I long for it, I need it…it keeps me focused and it keeps me grounded and it keeps me productive.
And last night I had the chance to put into practice this simpler way of life.
You see, as I was getting dinner onto the table, loading up the buns with sloppy joe meat the power went out. The wind was blowing, it was raining…but not a storm worthy of power outage.
(Yes, we have terrible luck with power. 11 days without power in September 2008. 5 days without power in winter 2010/2011.)
So it caught me off guard. And it didn't take me but 4 seconds to decide…let's respond to this adventure of simplicity with gladness, not anger.
We had the chance to just sit around after dinner, leaving the dishes for the morning, and just enjoy each other's company. The kids didn't have school today, so we weren't in a rush to get them to bed, get stories read, teeth brushed, etc. And we had the most fun time being silly in the darkness!
We embraced the experience, and enjoyed the simplicity of a night without power.
The power did return sometime in the middle of the night and I stumbled around the house at 3 am, turning off all the lights. We thought that we'd flipped all the switches…but I think that I flipped them, then Steve flipped them…hence the brightly lit house at 3 am! *sigh*
(And note, I took the picture above during the late afternoon…when there was still decent sunlight. This is what you have to do when you are a food blogger, taking pictures of your food. Because nighttime photos of food are not pleasant to look at!)
So we enjoyed these Cheesesteak Sloppy Joes by candlelight.
I hope you enjoy them too…in your fully lit dining room!
A little mash-up of two stellar sandwiches!
Ingredients
1

lb.

ground chuck

1

green pepper, seeded and diced

15

oz.

can tomato sauce

2

tsp

minced onion

1

tsp

minced garlic

1

tsp

vinegar

1

Tbsp

prepared mustard

1

Tbsp

brown sugar

Salt and pepper

4

whole wheat buns

4

slices

provolone cheese

Clementines, bananas - fresh fruit

side

Chips

side
Instructions
Brown the ground beef. (If you want softer green peppers, cook them with the ground beef.) Drain and let sit.

In the same skillet, add the tomato sauce, minced onion, minced garlic, vinegar, mustard and brown sugar. Stir and let simmer over low heat for 5 to 10 minutes. Add the brown beef and (uncooked or cooked) green peppers and combine. Simmer over low heat for another 5 to 10 minutes, or until ready to serve.

Spoon the sloppy joe meat over the buns and top with slice of cheese. Let the warm sauce melt the cheese, or microwave.

Serve Cheesesteak Sloppy Joes with chips and fresh fruit.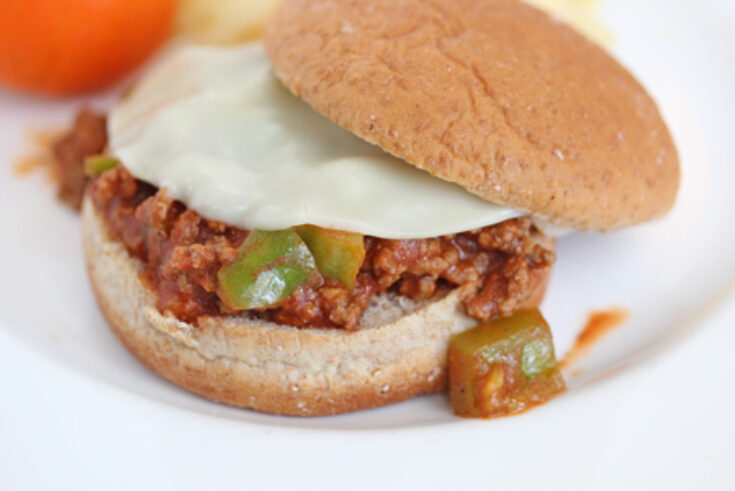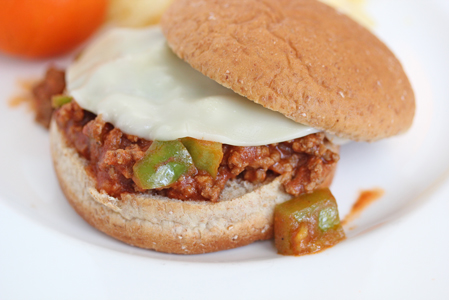 Disclaimer: As an Amazon Associate, I earn commissions on qualifying purchases. Reviews, opinions are my own.