The Best Instant Pot Recipes of 2018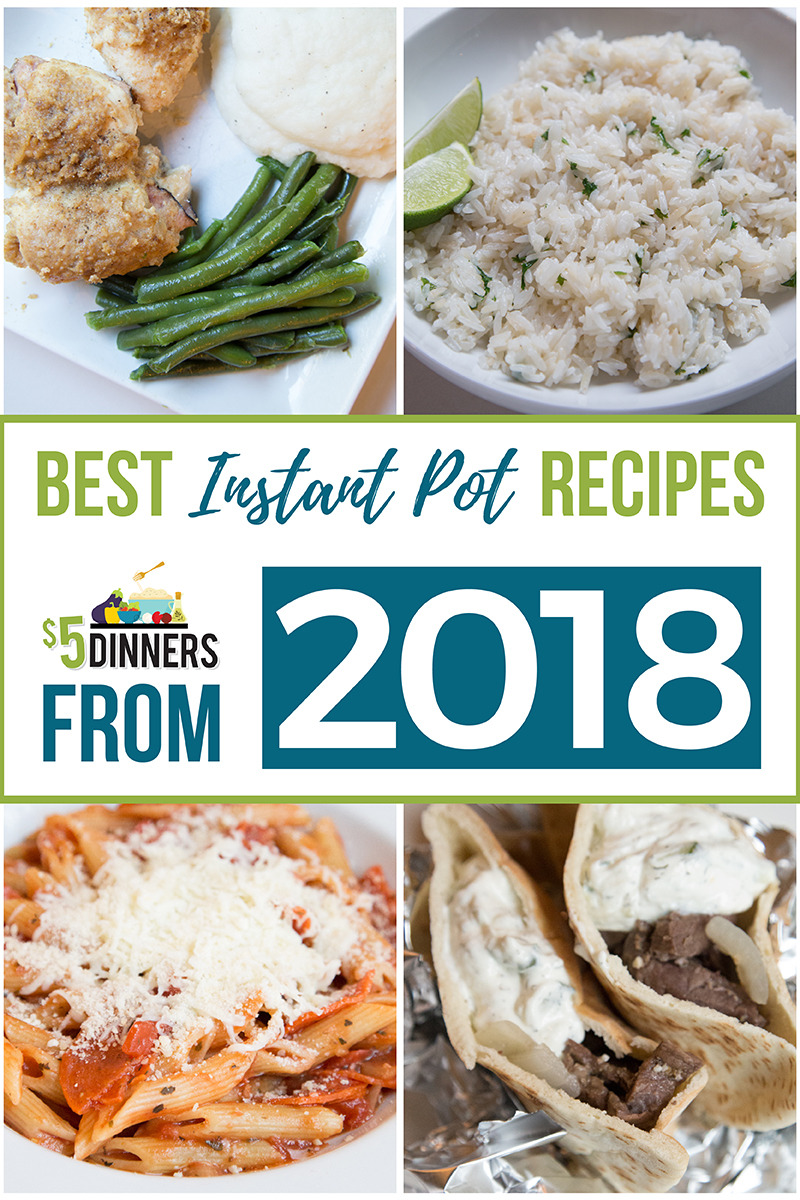 This year, we shared more fantastical Instant Pot recipes on the $5 Dinners blog! We are here with not only recipes, but with an amazing online course to help you get the most out of your Instant Pot!
Erin's Electric Pressure Cooking 101 online class has been helping people for 2 years, overcome their fears of using their Instant Pots and making it a must-use in kitchens all over the world.
And from what we hear from our students, their Instant Pots don't ever leave the countertop…because they use it so often!
This class is designed to help you…
Actually get your instant pot out of the box and put it to work for you.
Overcome the fear that it's going to blowup in your kitchen.
Expand your current list of 1-2 things you cook in it.
If you're already an Instant Pot Pro, here are a few great recipes to add to your to-try list!
Helpful Instant Pot Recipes Resources