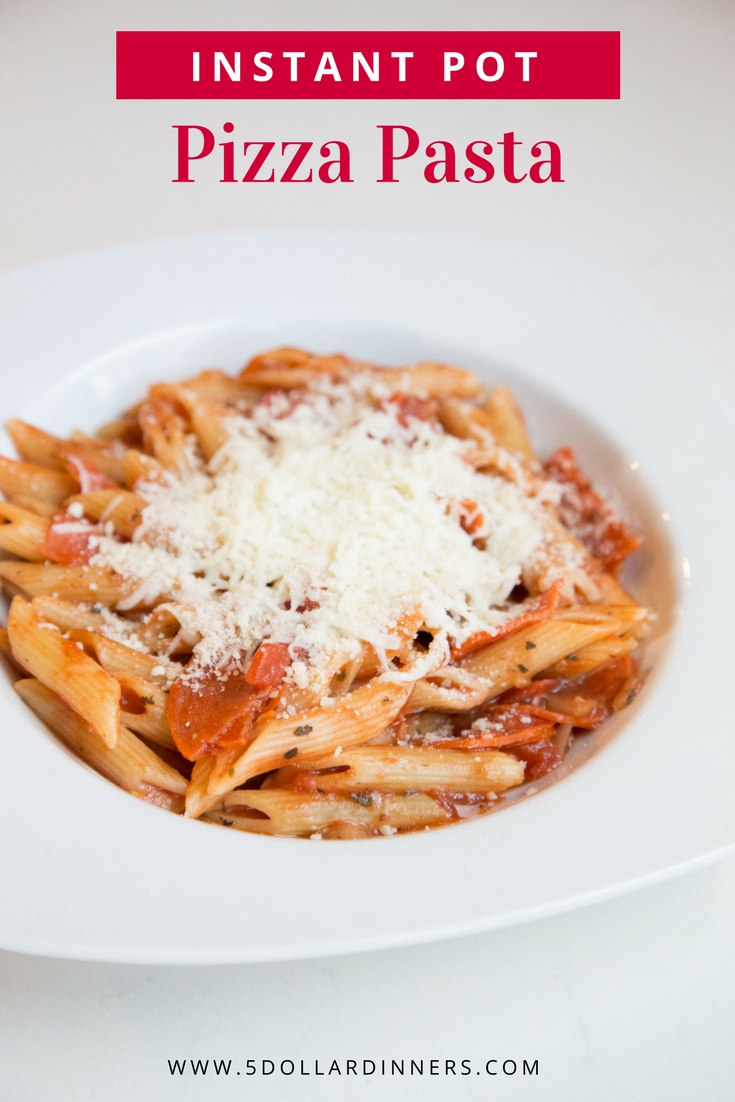 Around here, we just can't get enough of these delicious "Instant Pot pasta meals."
I love how easy they are to prep and that I don't have to keep a close watch of the stovetop – hello, pasta water boiling over! – and that I don't have to get out the scrubber to clean off the dried pasta water from the stovetop. Because seriously, one less task and clean up in the kitchen can sometimes make or break my evening. Sigh.
These quick to prepare and nothing needs to be pre-cooked kind of dinners are my jam these days because……Scouts, and OT, and basketball practice and games, and tutoring, and youth group, and all the things that make our life so full and fun and busy.
It's these kinds of meals that keep the boys' bellies full, and keeps me out of the drive through dropping $40 at a time. (YIKES!)
Hope you enjoy the ease and delicious-ness of this amazing IP pasta meal!
Be sure to check out our other favorite Instant Pot recipes – tap on the link below!
Helpful Instant Pot Resources
Yup. Everything is cooked right in the Instant Pot for this meal!
Ingredients
2

cups

chicken broth

12

oz

jar pizza sauce

15

oz

can diced tomatoes

2

Tbsp

Italian seasoning blend

24

pepperonis

16

oz

penne pasta

Salt and pepper to taste

Shredded mozzarella and grated Parmesan cheese, as garnish

Salad, as side dish
Instructions
In the Instant Pot insert, whisk together the chicken broth, pizza sauce, diced tomatoes and Italian seasoning.

Stir in the pepperonis and the paste. Gently stir to combine, and press the pasta so its all underwater. If needed, add 1/4 to 1/2 cup water so that the pasta is all underwater.

Set to Sealing.

Pressure cook on High, Manual mode for 6 minutes.

Let naturally release for 10 minutes, then vent and release remaining pressure.

There might be some liquid floating on the top, but give it a good stir through and remove the insert from the base. The sauce will thicken as it cools.

Spoon into serving bowls and top with a few pinches of shredded mozzarella and grated Parmesan cheeses.

Serve Instant Pot Pizza Pasta with side salad.