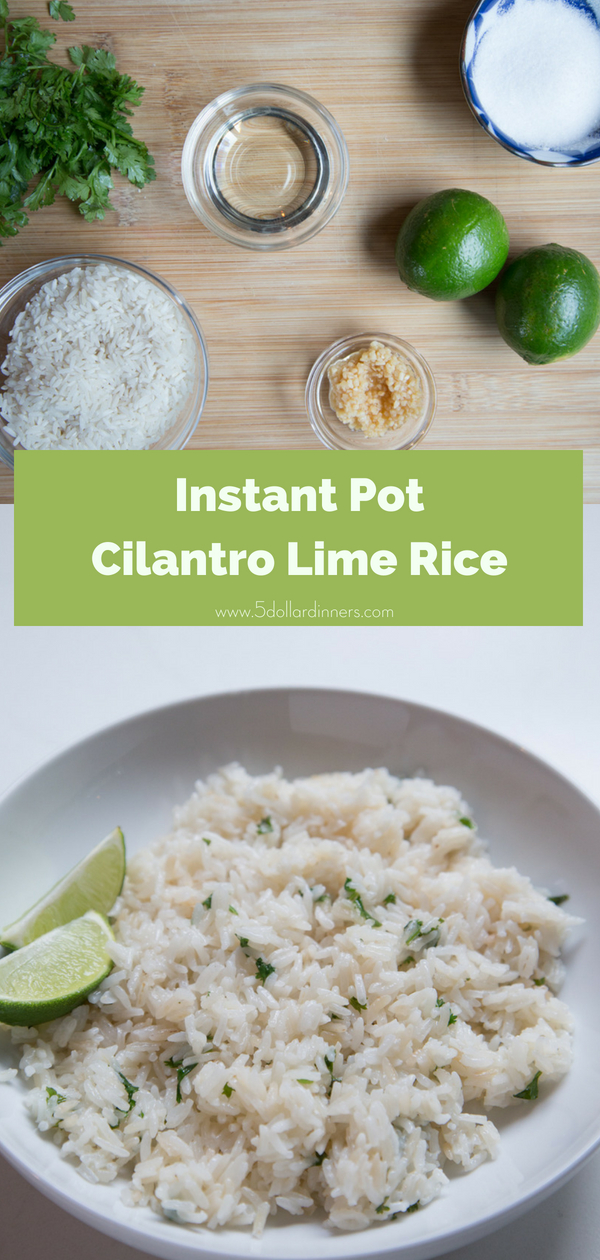 You wanna make that amazing "chipotle rice" in your Instant Pot? Here's how…
I've taken our Instant Pot Sticky Rice recipe and given it the Chipotle twist and the result is, wellllll…you can see for yourself. You can almost taste it, can't ya!
With this cooking method, we are going to "toast the rice" and then "shock the rice" and then "pressure cook the rice."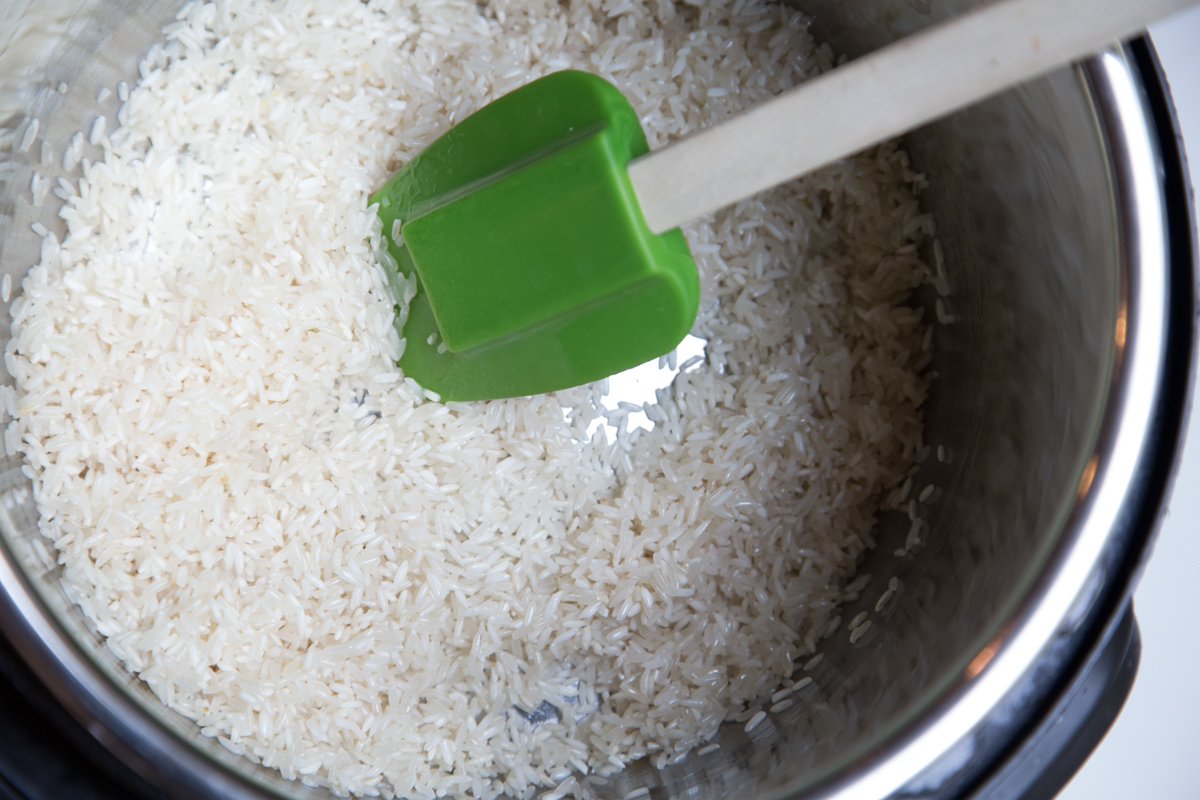 Toasting the rinsed rice in the oil, on Saute mode.
Be sure to toss often and toast for 2 to 3 minutes. It should be sizzling and some of the rice will begin to golden.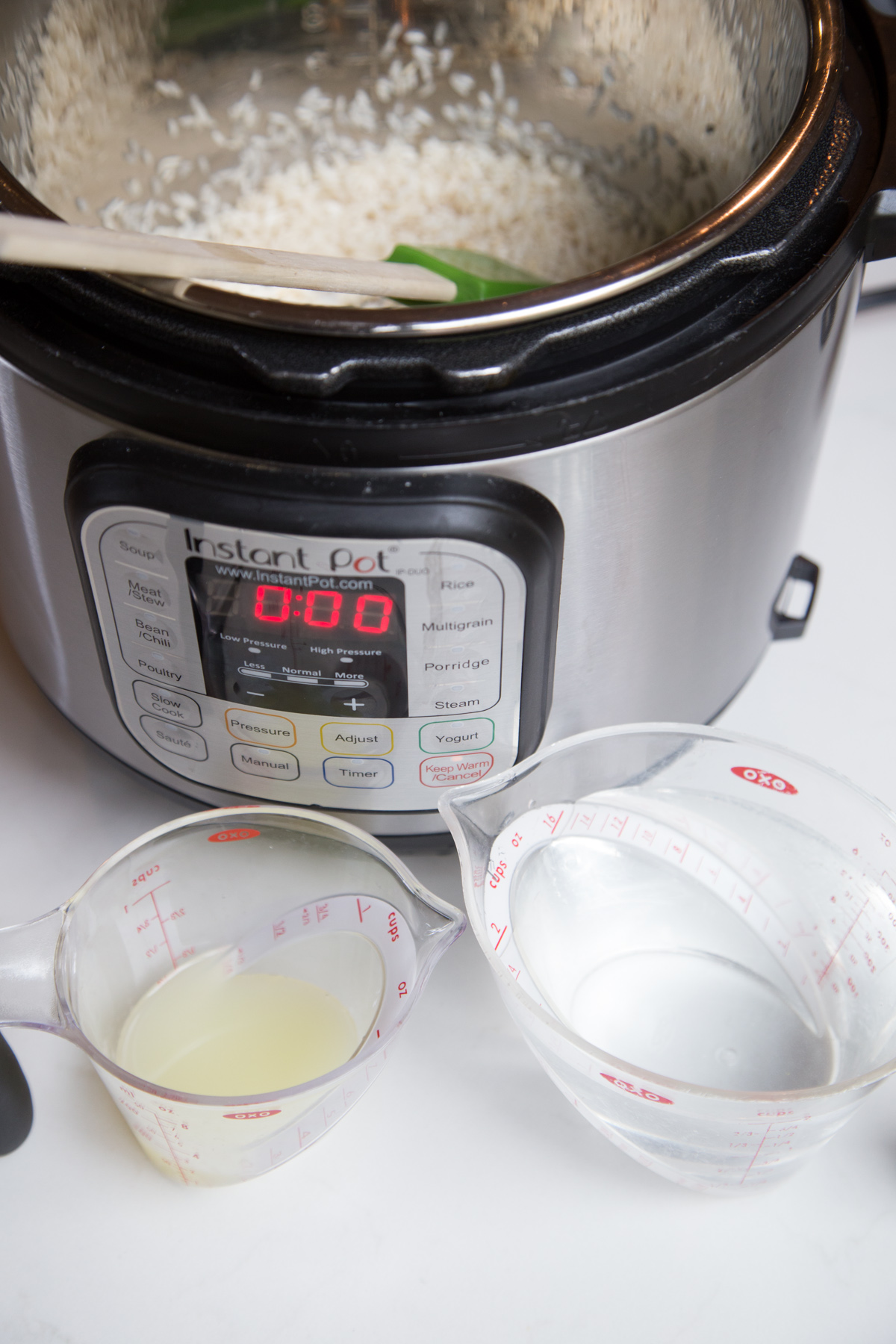 Above the rice is toasted. (What you see inside the Instant Pot.)
The water and the lime juice are going to be used to shock the rice. We're going to pour it right in, and create quite the 'sizzle' and the water and lime juice will shock and begin to infuse the flavor and moisture into the rice.
Then we will pressure cook it. And it will end up looking like this…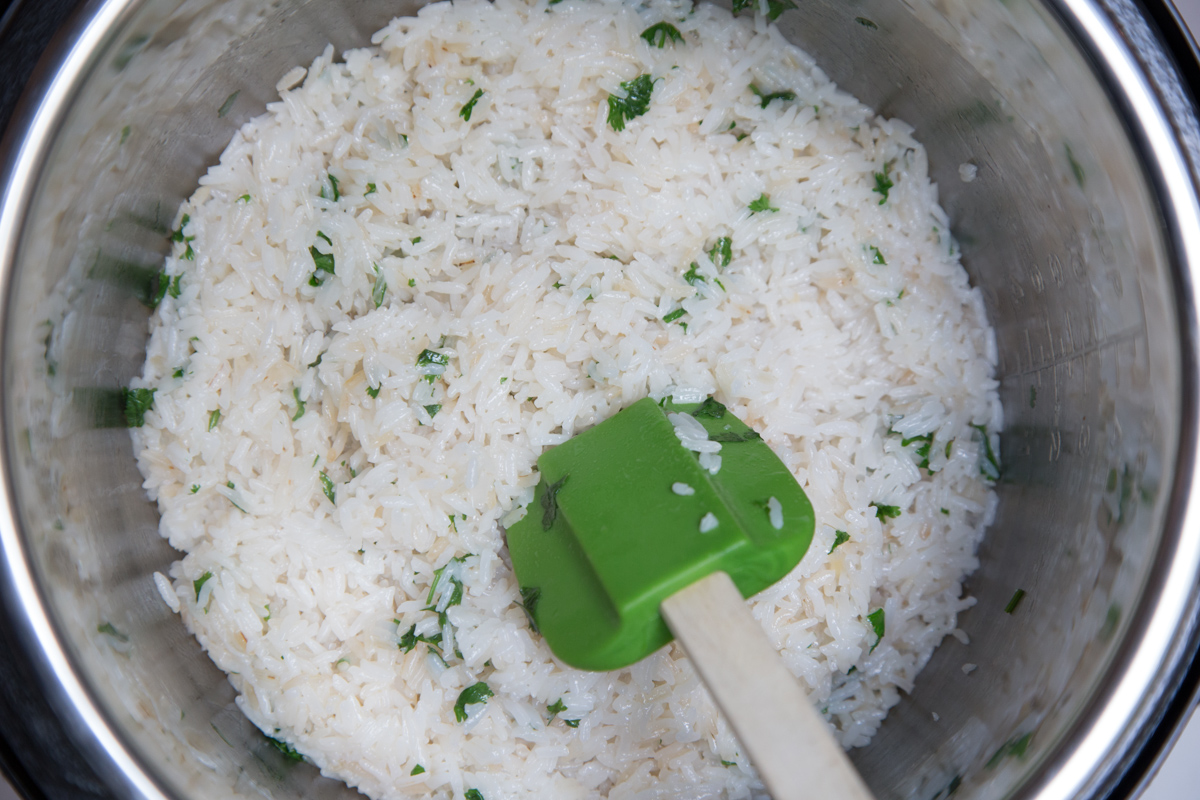 AFTER it's pressure cooked, you'll add in the chopped cilantro.
Add a touch more lime and some salt, to taste, and voila…Chipotle rice in your Instant Pot at home!
It's perfect for "taco bars" or "build your own Chipotle bars" or "you're having a bunch of people over and you want to have a yummy and cheap side option bar." You get the idea…
Remember – Toast, Shock, Pressure Cook!
Enjoy!!!
Easy side dish for any of your taco or burrito bowl dinners!
Ingredients
2

cups

white long grain rice

2

Tbsp

canola or vegetable oil

2

cups

hot water

1/4

cup

lime juice

2

Tbsp

cilantro leaves, chopped

Salt, to taste

Lime wedges, to garnish
Instructions
Rinse the rice with water in a colander or strainer until the water runs clear, and shake off excess water.

Add the oil to the Instant Pot insert and turn on Saute, High. Warm the oil and then add the rinsed rice and "toast it" for 2 to 3 minutes, tossing often. Tap Cancel button twice to turn it off.

Quickly pour in the hot water and lime juice (in that order) to "shock the rice." Give it a gentle stir and close the lid.

Set to Sealing.

Cook on Manual, High, for 7 minutes.

Meanwhile, finely chopped the cilantro leaves.

Natural or Quick release, then stir in the chopped cilantro and salt, to taste. Add another few drops of lime juice, to taste, if needed. Keep rice on warm mode, until ready to serve.

Serve Instant Pot Cilantro Lime Rice as side dish, or main dish with some other veggies or meats. Or use it as a base to create your own Chipotle meals at home.