Use these Guidelines from Erin Chase to Choose Which Instant Pot Size is Right for You
When choosing your Instant Pot size, it's important to consider a few variables like family size, frequency of cooking, and what kind of bulk cooking strategies you utilize regularly.
The most common question that I get is "which size and model should I buy for my kitchen and family?!?"
I love my instant pot. Yes, enough to hug it. (See below.)
I have 2 of them, with multiple inserts and all kinds of accessories.
So here's a quick breakdown and recommendations for you:
What are the Instant Pot size differences?
The 2 main size options for the Instant Pot brand of electric pressure cooker are 6 Qt. and 8 Qt. There are other brands with different options, but the most typical are 6 qt. and 8 qt.
The 6 Qt. can easily hold a whole chicken, cook a pound of dried beans, "hard boil" 9-10 eggs, and cook 8 chicken breasts for shredded chicken.
The 8 Qt. is slightly larger and can cook more of all of the items listed above.
See recommendations below based on family size.
What does Instant Pot DUO vs. Instant Pot LUX mean?
DUO vs. LUX
These funny letters have to do with the "tier" and cooking complexity of the model.
The LUX only cooks in High Pressure mode, meaning it doesn't have a low pressure option. It doesn't make ice cream and it doesn't connect with the smartphone app. It's considering the economy model of the bunch.
The DUO has a high and low pressure function and
The 9-in-1 DUO also includes the cake and egg cooking function/settings.
What does Instant Pot 6 in 1, 7 in 1, 9 in 1 mean?
The 6-1 to 9-1 numbers indicate the number of cooking functions that the Instant Pot model has.
Here they are based on number:
6-in-1: Pressure Cooker, Saute/Browning, Slow Cooker, Rice Cooker, Steamer & Warmer
7-in-1: Pressure Cooker, Slow Cooker, Rice Cooker, Steamer, Sauté, Yogurt Maker and Warmer
9-in-1: Pressure Cooker, Slow Cooker, Rice Cooker, Yogurt Maker, Egg Cooker, Sauté, Steamer, Warmer, Sterilizer (plus cake setting)
Erin's Recommendations
DUO. Get a DUO. Just skip the LUX.
3 Qt., 5 Qt. 6 Qt. or 8 Qt.:
If you already use your Instant Pot OFTEN and want something for smaller amounts of food (side dishes) so you can cook in 2 IPs at once, OR you are cooking for yourself or 2 people, you are good with the 3 Qt. or 5 Qt. size.
If your family size is 5 or smaller and you are not feeding active teenagers, you are good to go with the 6 Qt. size.
If your family size is 6 or larger and/or you are feeding active teenagers, I would get the 8 Qt. size.
Skip the LUX and the 6-in-1. Go for the 7-in-1.
If you can afford it and consider yourself and adventurous cook, then get the 9-in-1 model!
The 7-in-1 DUO is the most popular model. So go with that and pick the size based on the family size recommendation above.
And now, here are the links for for the different models:
Regular Price: $79
Regular Price: $69
Regular Price: $99
Regular Price: $120
Instant Pot DUO, 6 qt. with Bluetooth
Regular Price: $160
Regular Price: $110
Regular Price: $130
Regular Price: $149
I hope this helps you find the right Instant Pot size for your family!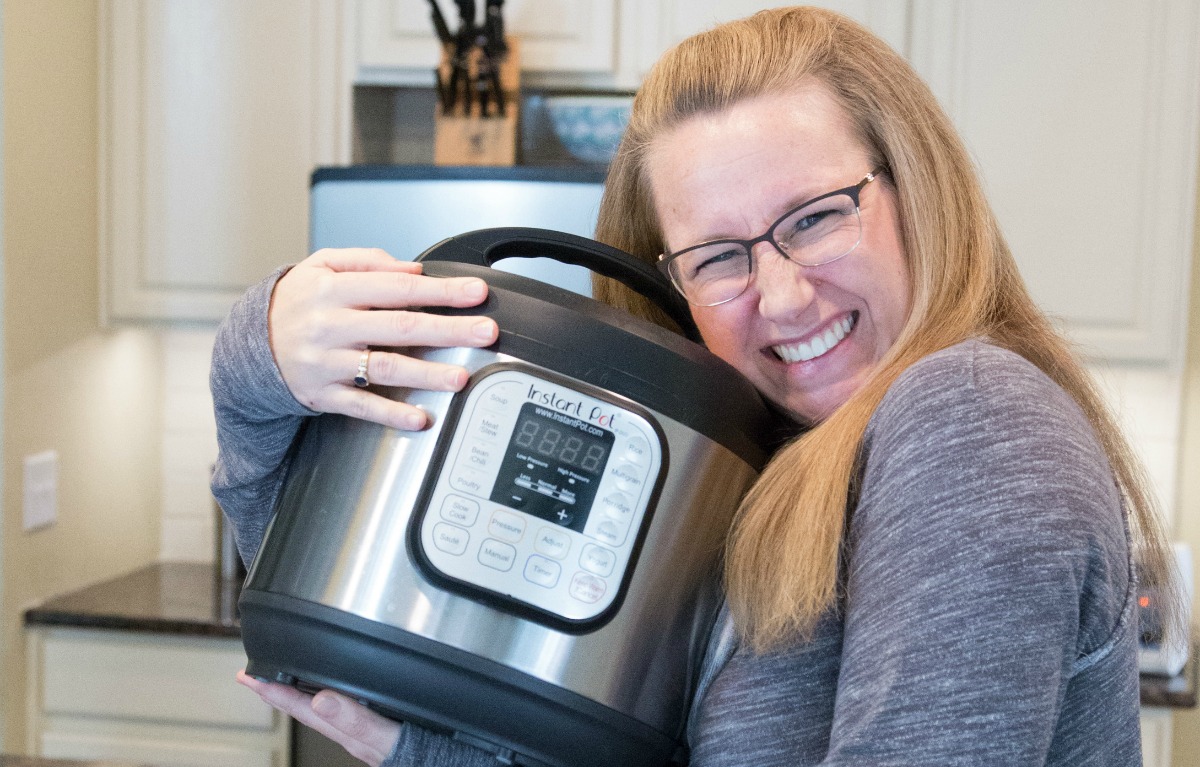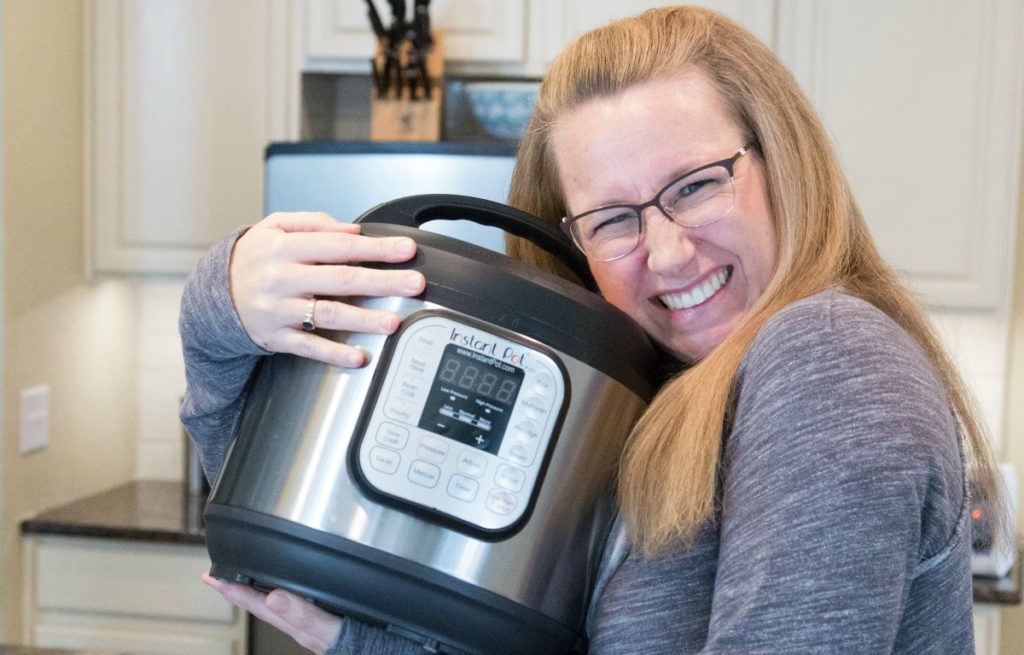 Electric Pressure Cooking 101

If you do hop on the Instant Pot Train and need help getting started using it and making a part of your regular cooking routine, you're definitely want to going to sign up for my Electric Pressure Cooking 101 online class. It's self-paced and you can go throgh the lessons at your own convenience online! Learn more and register here!
Disclaimer: As an Amazon Associate, I earn commissions on qualifying purchases. Reviews, opinions are my own.