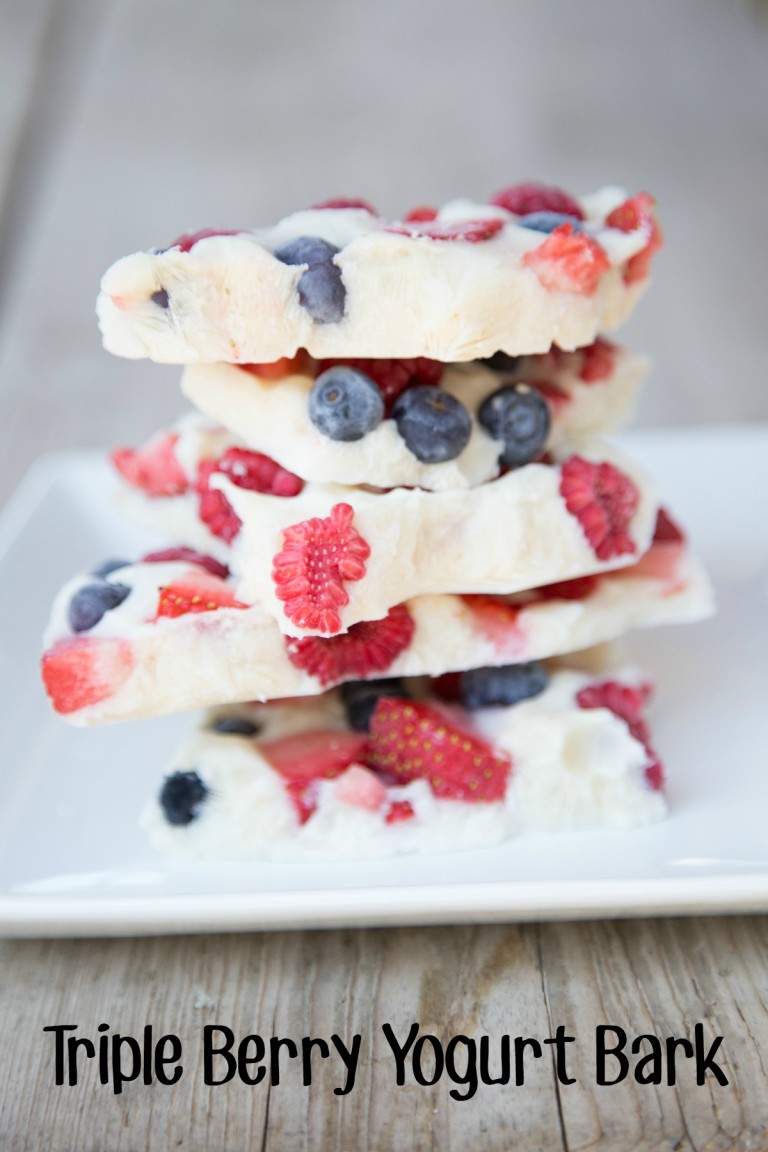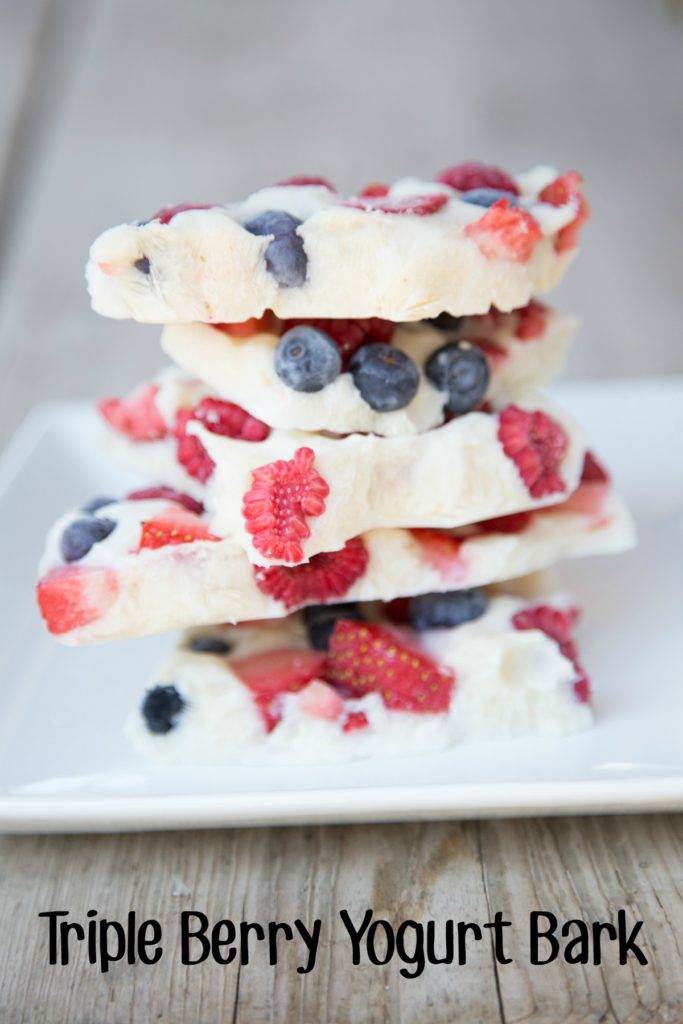 Yes, it's fall and we're moving into winter. And this is definitely more of a summer/hot weather snack…but I couldn't not share it in this series. My boys love frozen fruit…they often nosh on frozen mango, love to drop frozen blueberries into piping hot bowl of oatmeal, and have already learned the proper frozen fruit to fresh fruit ratio to make the best and smoothest smoothies.
(I highly recommend a half fresh/chilled and half frozen combo for smoothies – it makes them perfectly smooth and perfectly chilled. All fresh/chilled fruit doesn't result in a cold enough smoothie. And all frozen fruit into a smoothie results in a too cold, too thick smoothie. We like half and half!)
Pardon that rabbit trail there…
Back to the regularly scheduled yogurt bark.
This one is a make-ahead, as you'll need time for the yogurt to freeze up. Once it does, you just break it into smaller, snack size pieces and keep in a baggie or container in the freezer. My boys just go in there and get a piece when they want one!
Hope you and your little enjoy…
Pin all of our 31 Days of Kid Friendly Recipes here!
Erin's Personal Recommendations for Supplies to Help Make these Recipes: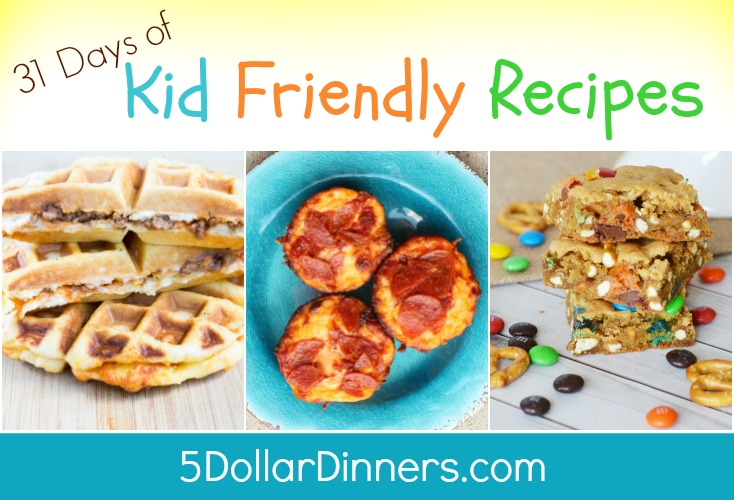 Other "31 Days of" Series to check out:
Disclaimer: As an Amazon Associate, I earn commissions on qualifying purchases. Reviews, opinions are my own.