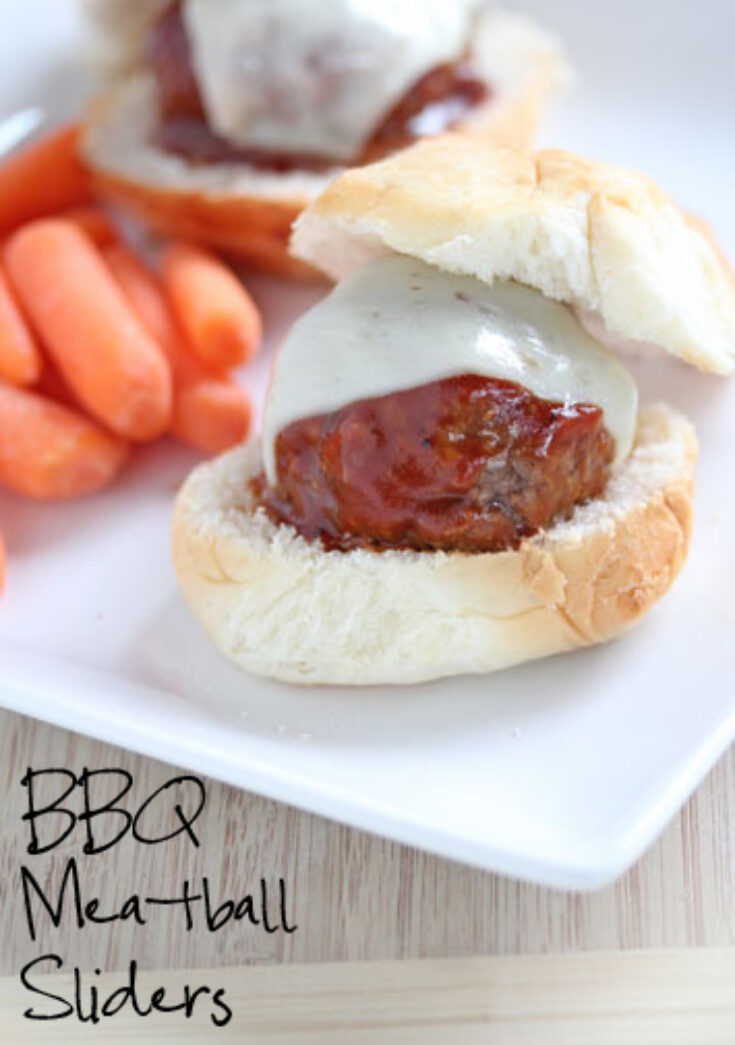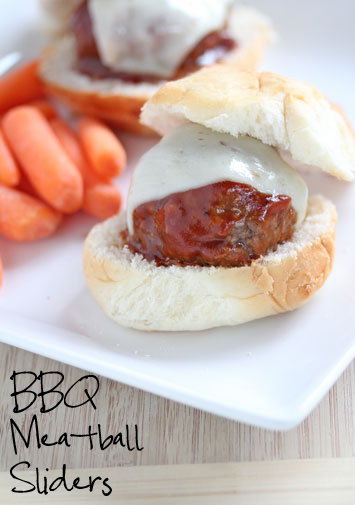 Love this great – bite sized – kiddo food right here! Delicious homemade meatballs, coated in BBQ sauce. (Like, literally…you bake the BBQ sauce right onto the meatballs and it coats/glazes them.)
Add a quarter slice of cheese and slap them onto slider buns and you've got tiny little burgers, perfect for kid sized mouths and appetites!
(I bake these meatballs…deets in the recipe…)
Pin all of our 31 Days of Kid Friendly Recipes here!
Erin's Personal Recommendations for Supplies to Help Make these Recipes: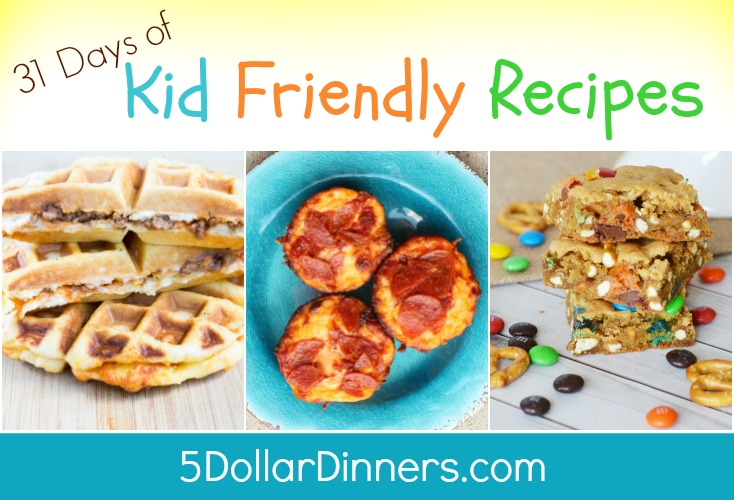 Other "31 Days of" Series to check out:
Disclaimer: As an Amazon Associate, I earn commissions on qualifying purchases. Reviews, opinions are my own.