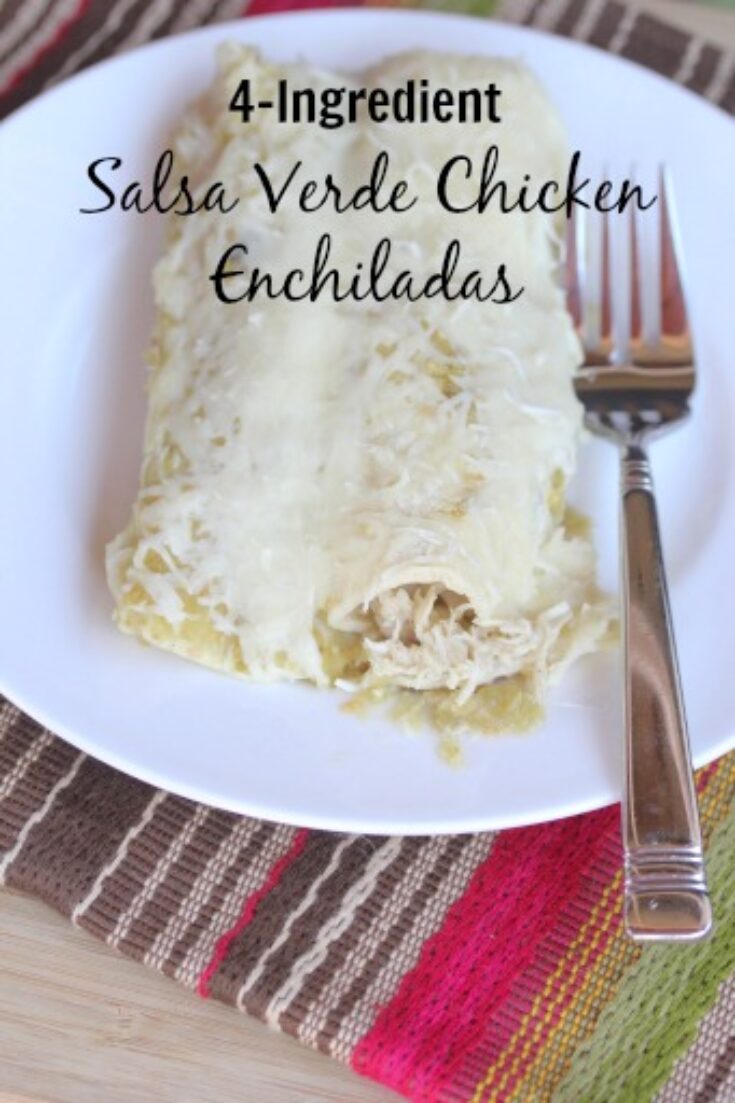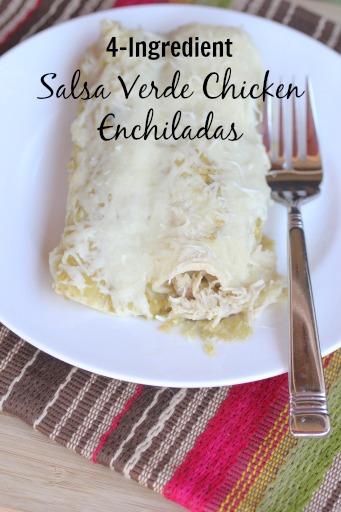 Yes…4 ingredients. (Not including the side dishes you might serve with these.)
Shredded chicken. Salsa Verde. Corn tortillas. Shredded cheese.
That.IS.ALL.
Enchiladas might seems cumbersome…the rolling, the placing perfectly into the baking dish, the rolling…but when it's just a few ingredients, these are a cinch to prepare.
HIGHLY recommend making a second tray of these and putting them into the freezer for another day. Simply assemble the enchiladas, place them into a disposable baking tray, top with some of the green salsa, top with the shredded cheese, then cover and freeze. No need to pre-bake them. Then thaw in the fridge and bake as directed.
YUM-ILICIOUS!!!
Pin all of our 31 Days of 5-Ingredient Meals here!
Erin's Personal Recommendations for 5-Ingredient Meal Supplies: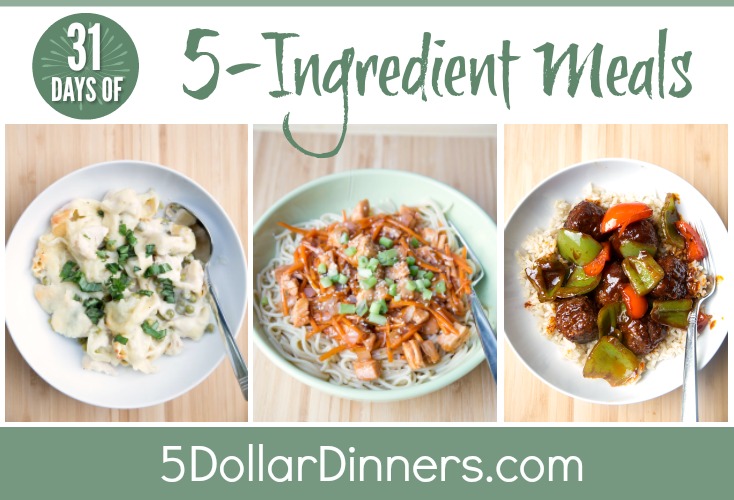 Other "31 Days of" Series to check out:
Disclaimer: As an Amazon Associate, I earn commissions on qualifying purchases. Reviews, opinions are my own.