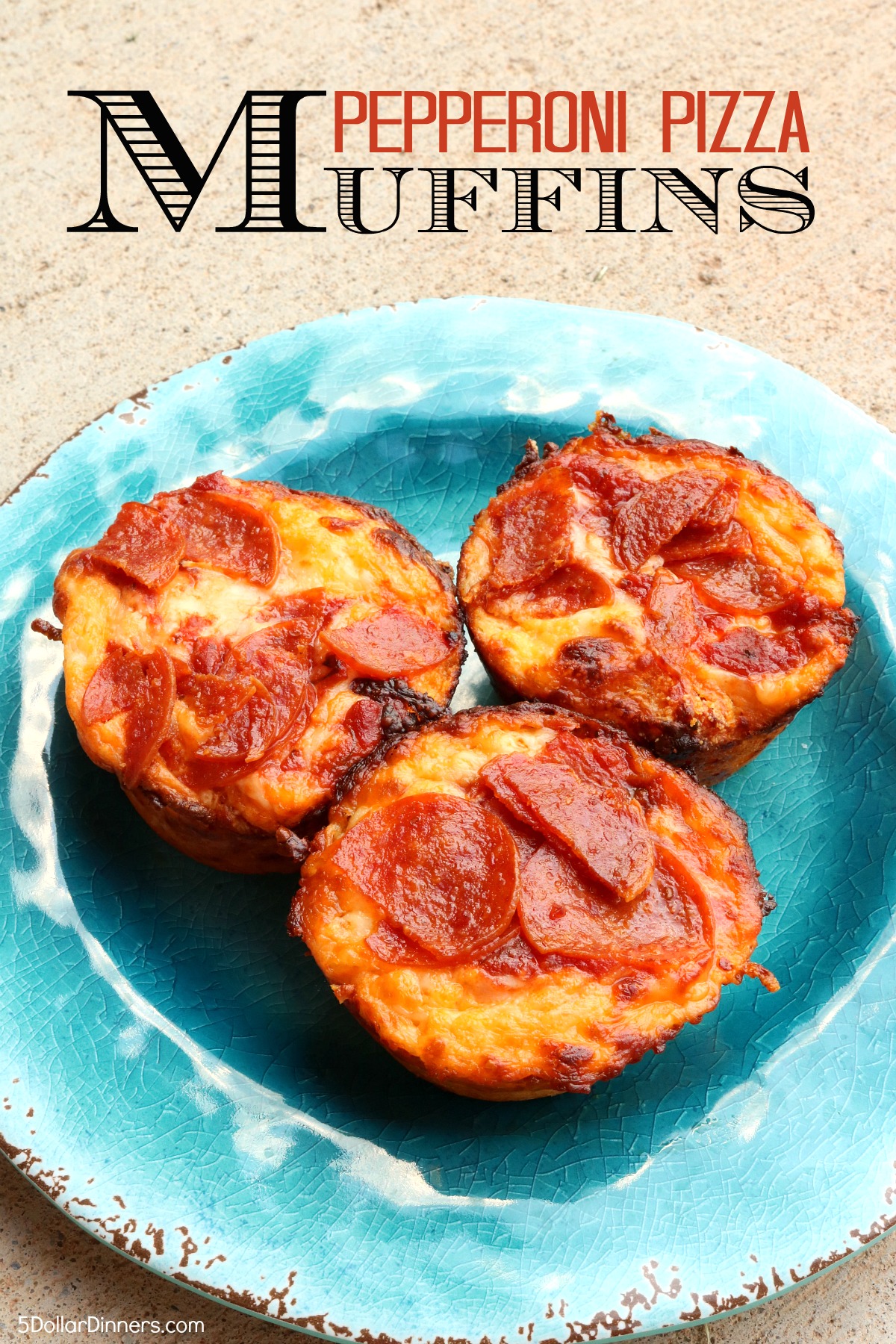 These babies are ALL.THE.RAGE. around my house lately. Like kids begging for them…for dinner…for snacks…for lunchboxes!
All.
The.
Rage.
And they are super simple to make – I'm still teaching the boys how to make them. I think after 1 or 2 more batches, the older 2 could make these on their own! (wahooooooo for working myself outta the job 😉 )
Highly recommend this fun twist for your pizza loving kiddos!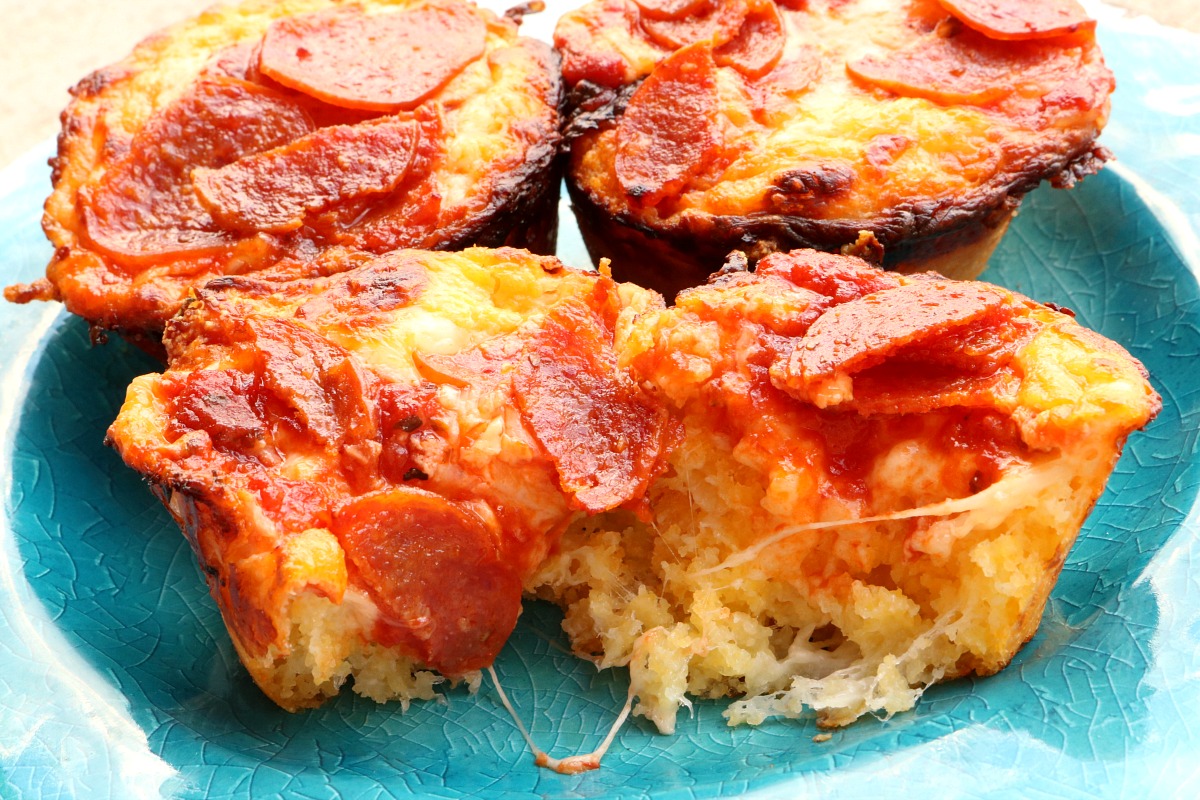 The ultimate kid friendly dinner or snack!
Ingredients
3/4

cup

cornmeal

2

Tbsp

all-purpose flour

1/2

tsp

salt

1/2

tsp

baking powder

1

Tbsp

butter, melted

2/3

cup

milk

1

egg

2

cups

shredded mozzarella cheese, divided

3/5

oz

pepperoni, chopped and divided

1/4

cup

pizza sauce

Fresh veggies, as side dish
Instructions
Heat your oven to 450 degrees and spray your muffin pan with nonstick cooking spray.

In a medium bowl, combine the cornmeal, flour, salt, and baking powder. Stir to combine.

Add in the melted butter, milk, and egg. Stir about 5 or 6 times until only a few lumps remain.

Stir in 1 cup of mozzarella and 1/2 of the chopped pepperoni.

Spoon the batter into 8 muffin compartments. Top with the remaining cheese and then spoon on the pizza sauce on top of the cheese. Finish with the remaining pepperoni.

Bake at 450 degrees for 15 minutes.

Allow the muffins to cool in the pan for about 5 minutes before serving.

Prepare fresh veggies.

Serve Pepperoni Pizza Muffins with fresh veggies.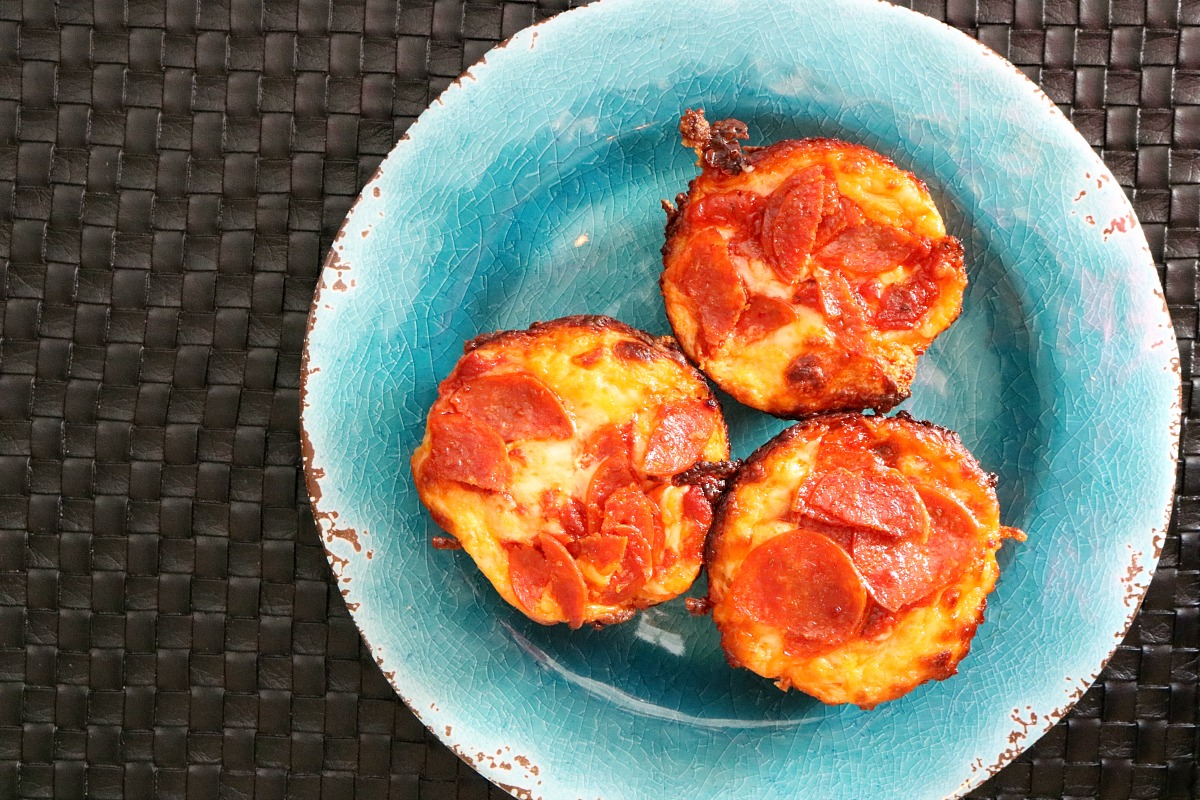 Pin all of our 31 Days of Kid Friendly Recipes here!
Erin's Personal Recommendations for Supplies to Help Make these Recipes: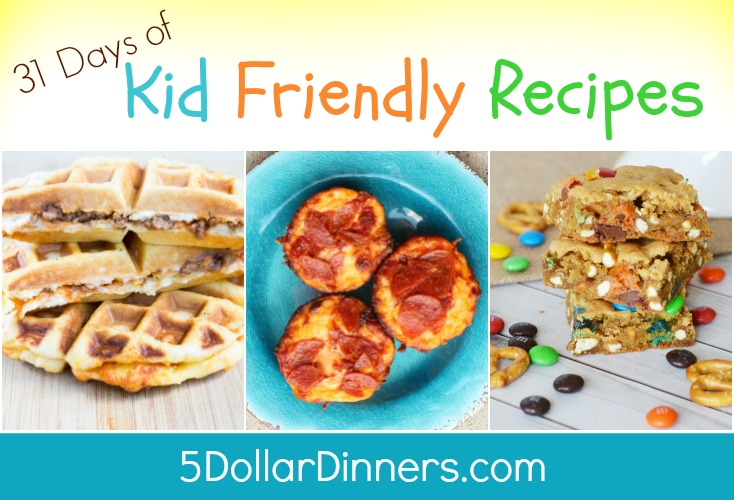 Other 31 Days of Series to check out:
Disclaimer: As an Amazon Associate, I earn commissions on qualifying purchases. Reviews, opinions are my own.