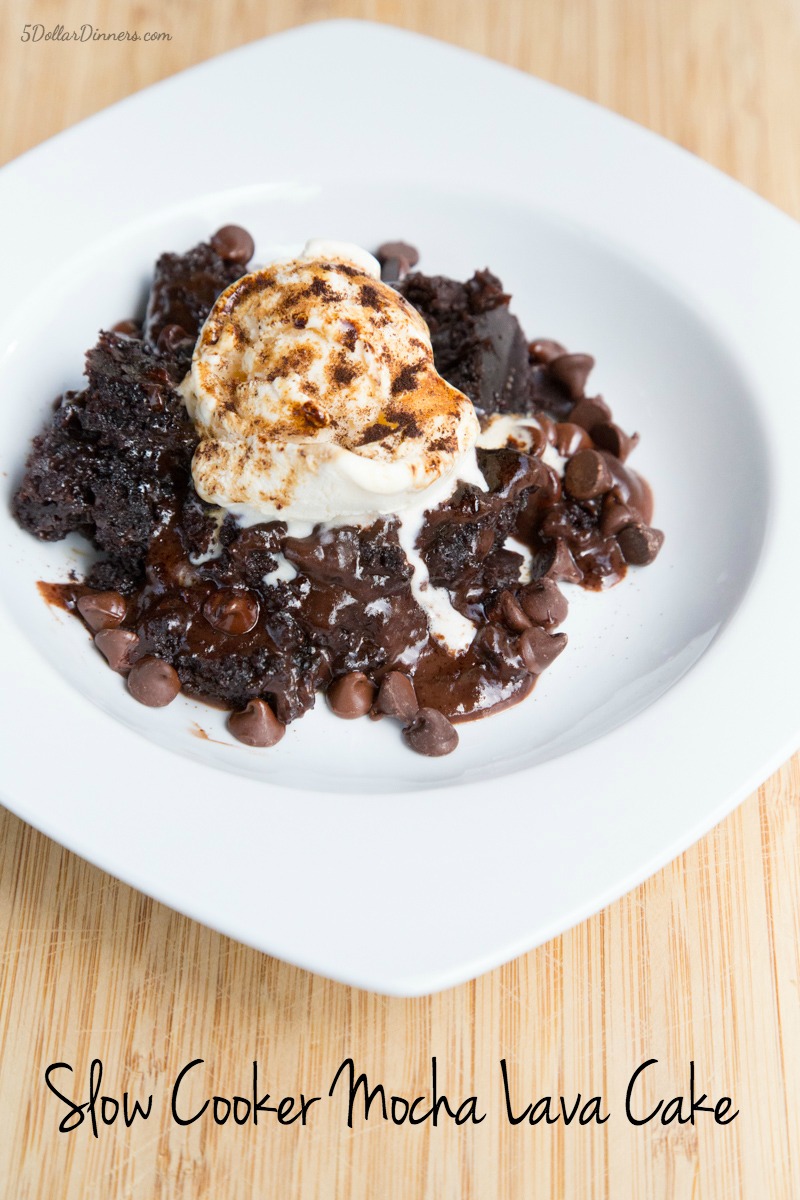 A pile of amazing delicious. You put the cake on the bottom, the pudding on top and it magically transforms into pudding on the bottom and cake on the top.
I wanted to quickly mention about the instant coffee that's in the recipe. You can't taste it at all. I don't love the taste of coffee and I can't taste it. What the instant coffee does is bring up the flavors of the chocolate. Like, make the chocolate taste richer.
You can absolutely leave it out of the recipe without affecting it…but the chocolate won't be as rich.
I sprinkled a little extra over the top of the ice cream for a deeper mocha/coffee flavor. 🙂

Pin all of our 31 Days of Summer Slow Cooker Recipes here!
Erin's Personal Recommendations for Slow Cooker Supplies: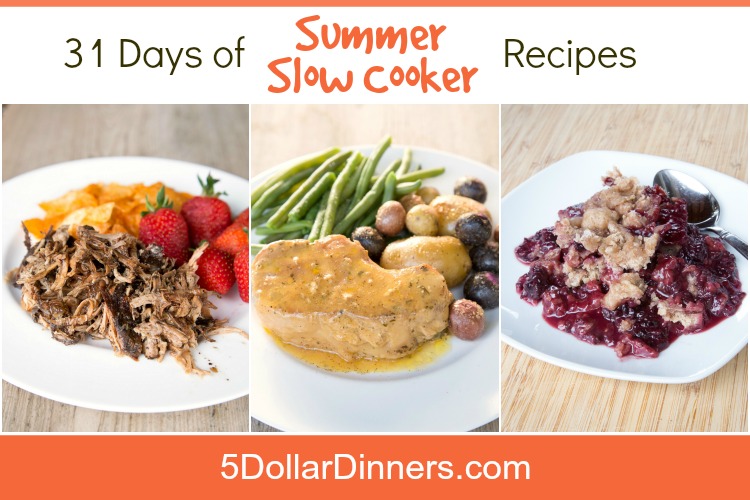 Other "31 Days of" Series to check out:
Disclaimer: As an Amazon Associate, I earn commissions on qualifying purchases. Reviews, opinions are my own.