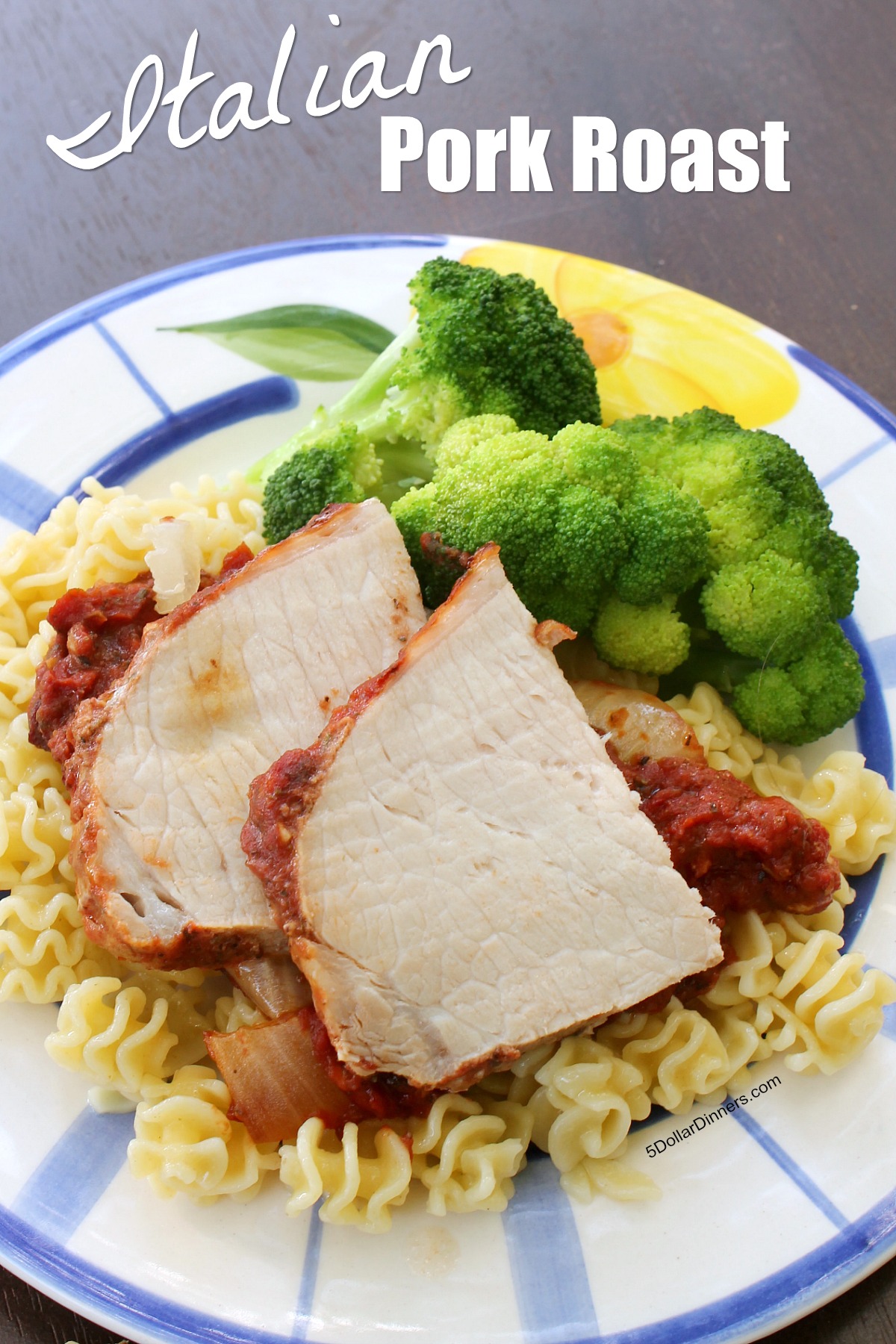 LOVING this new 5-ingredient meal!
A pork roast, smothered in an Italian seasoning laced tomato sauce…and baked to perfection. Serve it over a bed of pasta with a side of veggies for a perfect "gourmet weeknight dinner."
5-ingredient meals are the perfect solution for busy families – few ingredients with little prep time and you end up with a delicious feast for your family.
Hope you enjoy this Italian Pork Roast!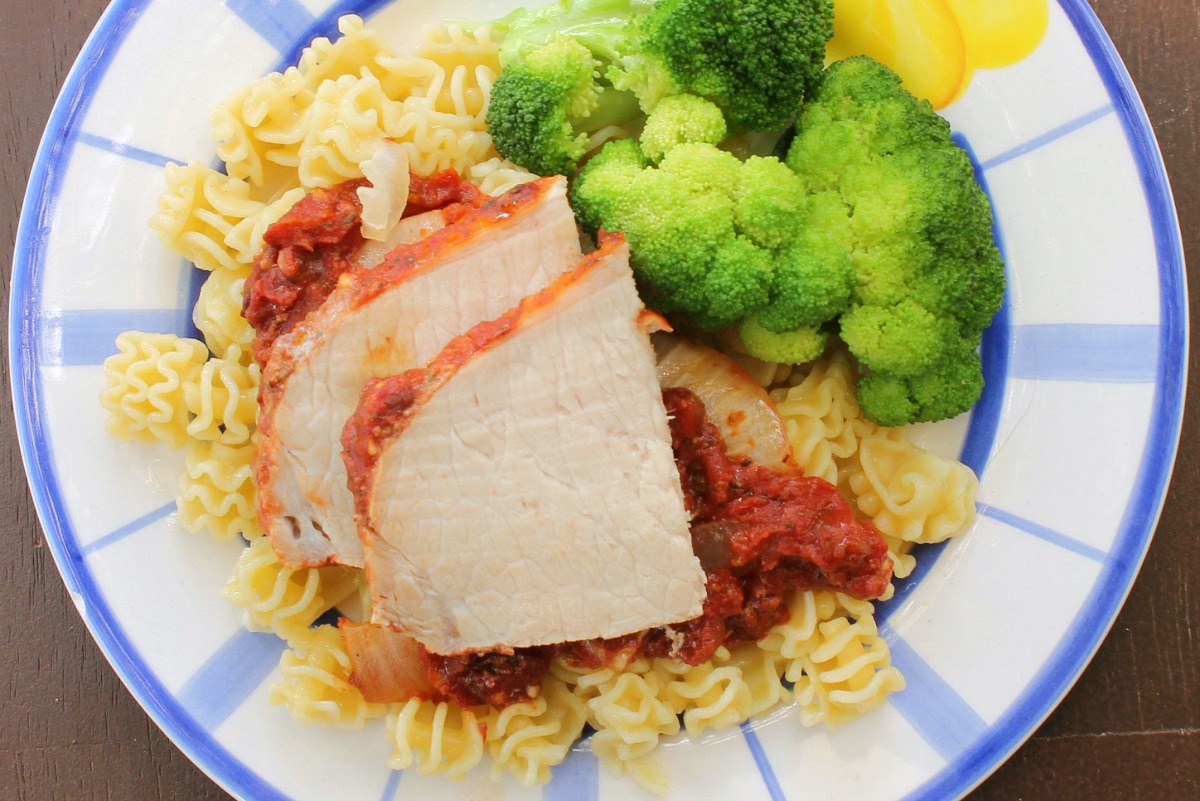 Budget friendly, family friendly, and easy to prepare!
Ingredients
1 1/2

lb

boneless pork loin roast

1

white onion, sliced

6

oz

can tomato paste

1 1/2

Tbsp

Italian seasoning

1

cup

water

12

oz

pasta (Use gluten free, if needed.)
Instructions
Heat oven to 350 degrees. Spray a baking pan with nonstick cooking spray.

Place the pork loin roast in the pan.Top the pork with the onion slices.

In a small bowl, combine the tomato paste, Italian seasoning, and 1 cup of water. Stir to combine and pour over the pork and onions in the pan. Make sure to coat the roast.

Make a foil tent over the pork loin to seal in the heat. Bake at 350 degrees for 45 minutes. Remove the foil and cook for another 10 minutes. Check the temperature. The pork is done when an internal meat thermometer reaches 145 degrees. This will vary from oven to oven.

Remove the pork from the pan and and allow it to rest for 5 minutes before slicing.

Prepare pasta as directed on package.

Prepare fresh veggies.

Serve Italian Pork Roast with sauce over pasta with a side of fresh veggies.
Pin all of our 31 Days of 5-Ingredient Meals here!
Erin's Personal Recommendations for 5-Ingredient Meal Supplies: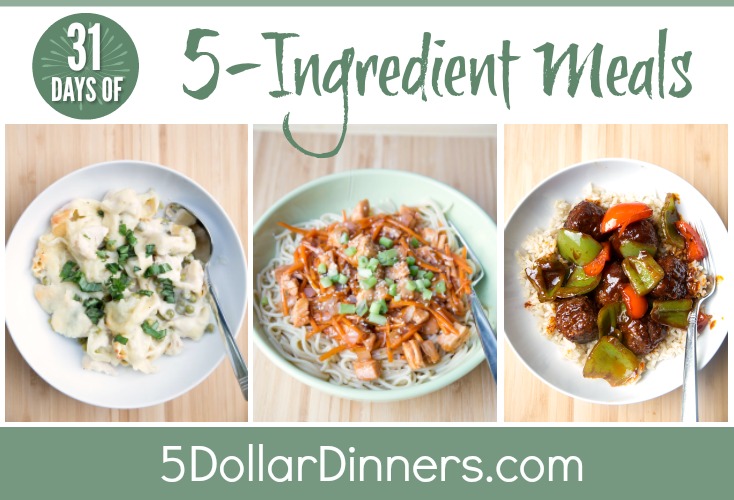 Other 31 Days of Series to check out:
Disclaimer: As an Amazon Associate, I earn commissions on qualifying purchases. Reviews, opinions are my own.