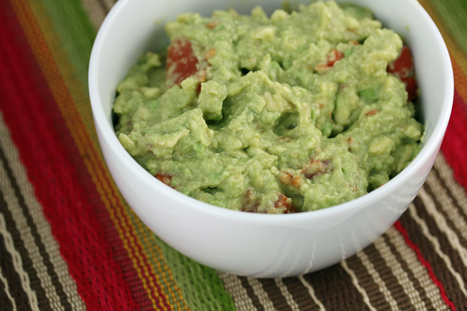 Pardon me while I lick my screen. And attempt to shove spoon through the screen to get a scoop of that there homemade guacamole.
Seriously, tho.
This very well could be my favorite food on earth…homemade guacamole. It can be as simple as combining ripe, mashed avocados with fresh pico de gallo and a splash of lime juice. And it can get as crazy as adding mangoes, raw red onions, sour cream, and just about any other tex-mex friendly ingredient!
And in case you missed this earlier in the week…
Ripe Avocado Tip
Tip for you…when you have a ripe avocado, squish it in your hands before you score it and open it up. Then when you do open it, all you have to do is slide it into the bowl and stir it up with the other ingredients. No need for a fork to mash it…and that's one less thing to wash!
This squash it in your hand before you open it trick works brilliantly too for making the perfect chunky guacamole. H/T to my friends Paula & Will from Afford Anything for this genius idea!
If you aren't sure how to choose a ripe avocado, check out the full details here.
Pin all of our 31 Days of Healthy Snack Recipes here!
Follow $5 Dinners' board 31 Days of Healthy Snacks on Pinterest.
Erin's Personal Recommendations for Healthy Snacks Supplies: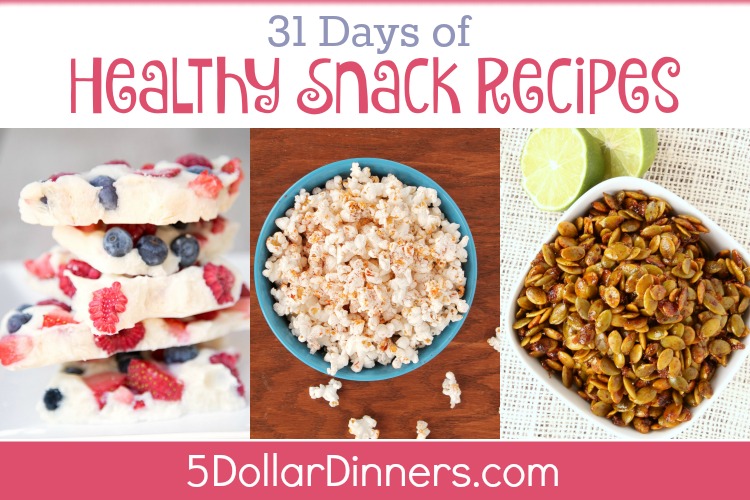 See all of our 31 Days of Healthy Snack Recipes here!
Other "31 Days of" Series to check out:
Disclaimer: As an Amazon Associate, I earn commissions on qualifying purchases. Reviews, opinions are my own.