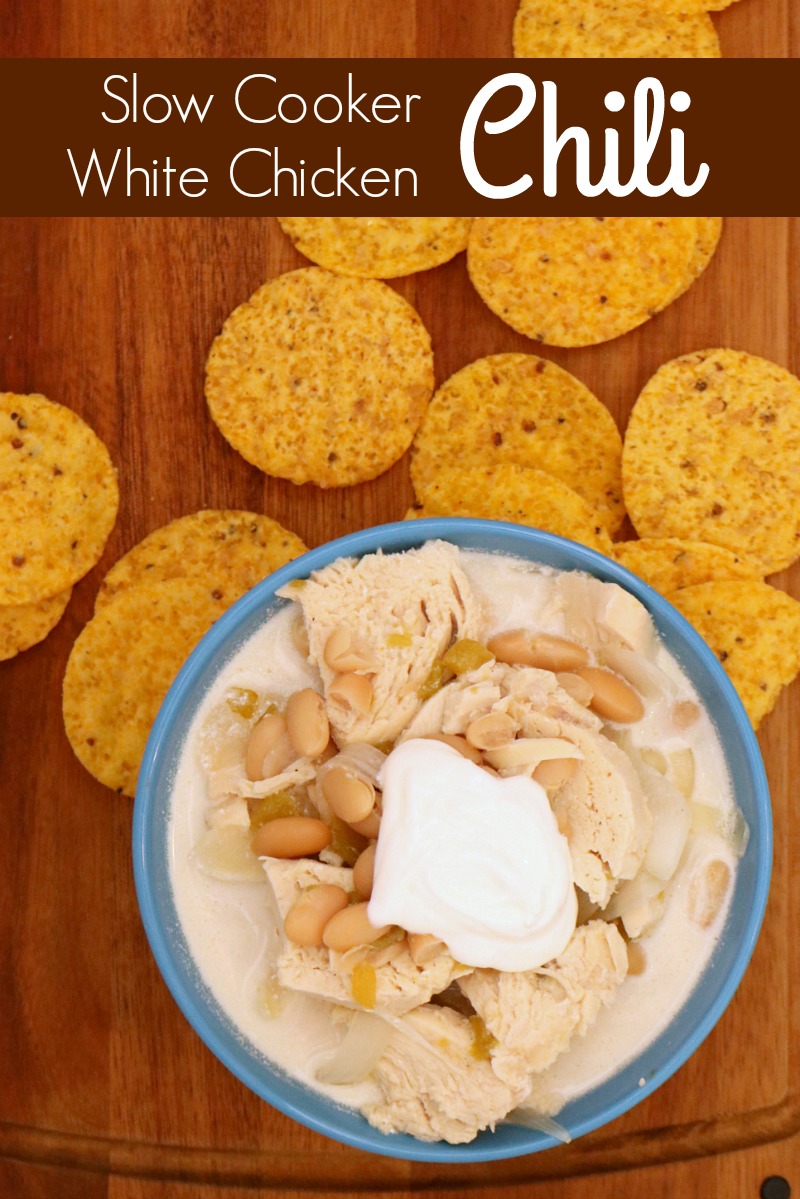 Ever heard of wanting to face plant into your dinner? Apparently it's a 'thing' and this is the kind of meal that makes me want to plant my face right into the bowl. Because YUM. LOL
I love the contradictions that happen with this soup. Like, it's soft but chunky. The sour cream and milk give it a soft consistency, but the beans and shredded chicken make it chunky. It's smooth but spicy – same story with the sour cream contradicting the spice from the green chilies. It's these contradictions that make for a perfect bowl of soup!
I've got the freezer meal instructions written for you at the end of the recipe…be sure to read them carefully if you plan on getting this meal added to your freezer. 🙂
ENJOY!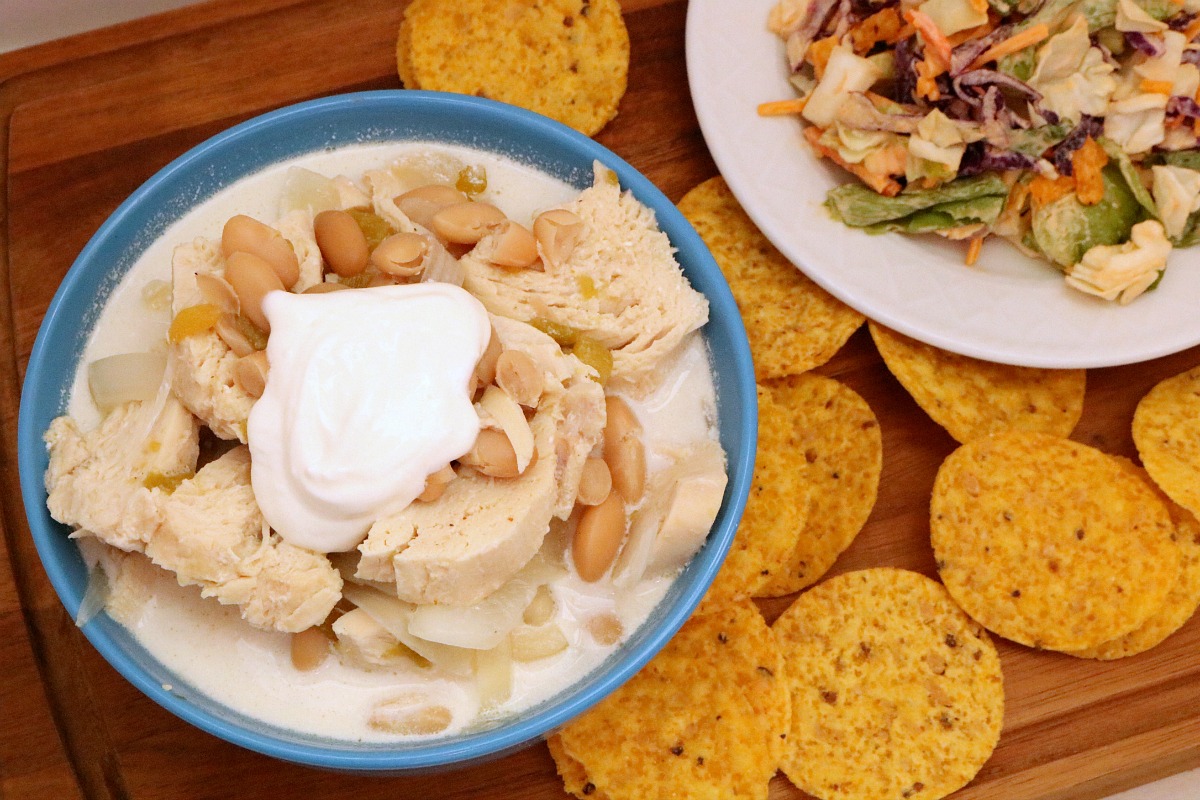 Ingredients
2

large

boneless, skinless chicken breasts

1

small

white onion, chopped

4 oz. can green chilies, drained

4

cups

chicken stock, broth or bouillon equivalent

1 tsp ground cumin

Salt and pepper to taste

2 - 15 oz. cansGreat Northern Beans, drained and rinsed

1

cup

sour cream

1/2

cup

whole milk or heavy cream

Salad, as side dish
Instructions
In your slow cooker, add the chicken breasts, onion, green chilies, stock, ground cumin, salt and pepper, and Great Northern white beans. (Do NOT add the sour cream and milk when you start the slow cooker.)

Cook on high for 4 hours or low for 6 - 8 hours. Use 2 forks to shred the chicken.

Immediately before serving, stir in the sour cream and cream/milk.

Prepare fresh veggies.

Serve White Chicken Chili with side of fresh veggies.
Pin all of our 31 Days of FreezEasy Meals here!
Erin's Personal Recommendations for FreezEasy Meal Supplies: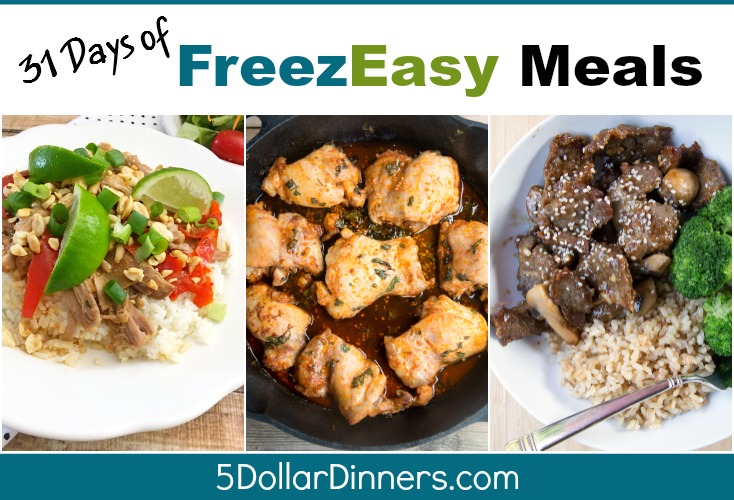 Other "31 Days of†Series to check out:
Disclaimer: As an Amazon Associate, I earn commissions on qualifying purchases. Reviews, opinions are my own.