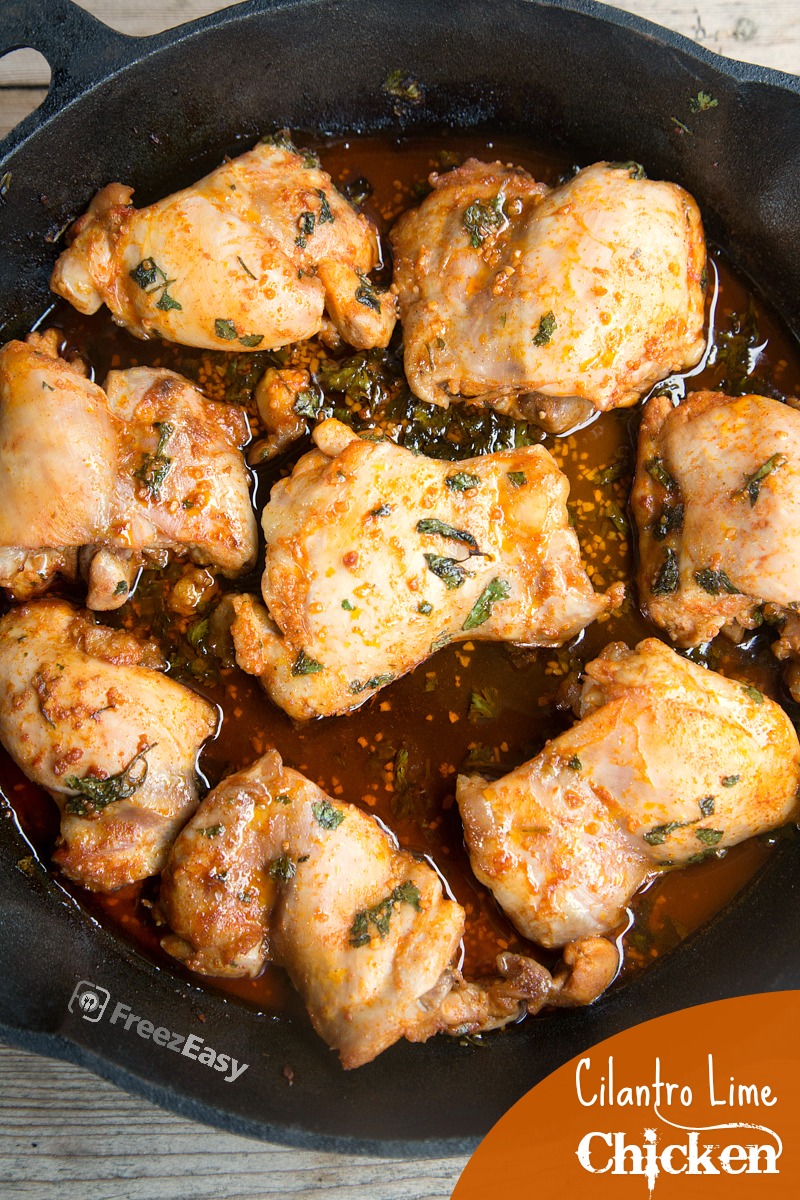 I like to call meals like this "double cook" meals. It doesn't mean that they are harder to cook, or take twice the amount of time. It just means that they cook in two ways. In this case, the chicken is browned on the stovetop, then baked in the oven. All in the same cast iron skillet.
The flavor in this sauce is off the hook. It's cray. It's bae.
(Please pardon my pathetic attempt to be young and hip and cool. My oldest son is starting middle school next week and I'm not handling it well. I'm pretending to be 22 again. It's amazing how buying locker accessories can send you into a rapid downward spiral…and the only way to get out of it is to start throwing slang around.)
And yes…I fully realize that by the time Cuatro starts middle school, I'm gonna be like "would you hurry up and turn 16 so you can drive yourself to school."
These parental rites of passage are no joke. (And if you want to go brush up on your young people speak, just go find a pre-teen or teenager on Instagram and read their posts and comments. It's seriously like another language.)
Now, back to this chicken…I mean, just look at that. I think it speaks for itself…and it's also speaking to you…telling you that you need to get it on the menu ASAP.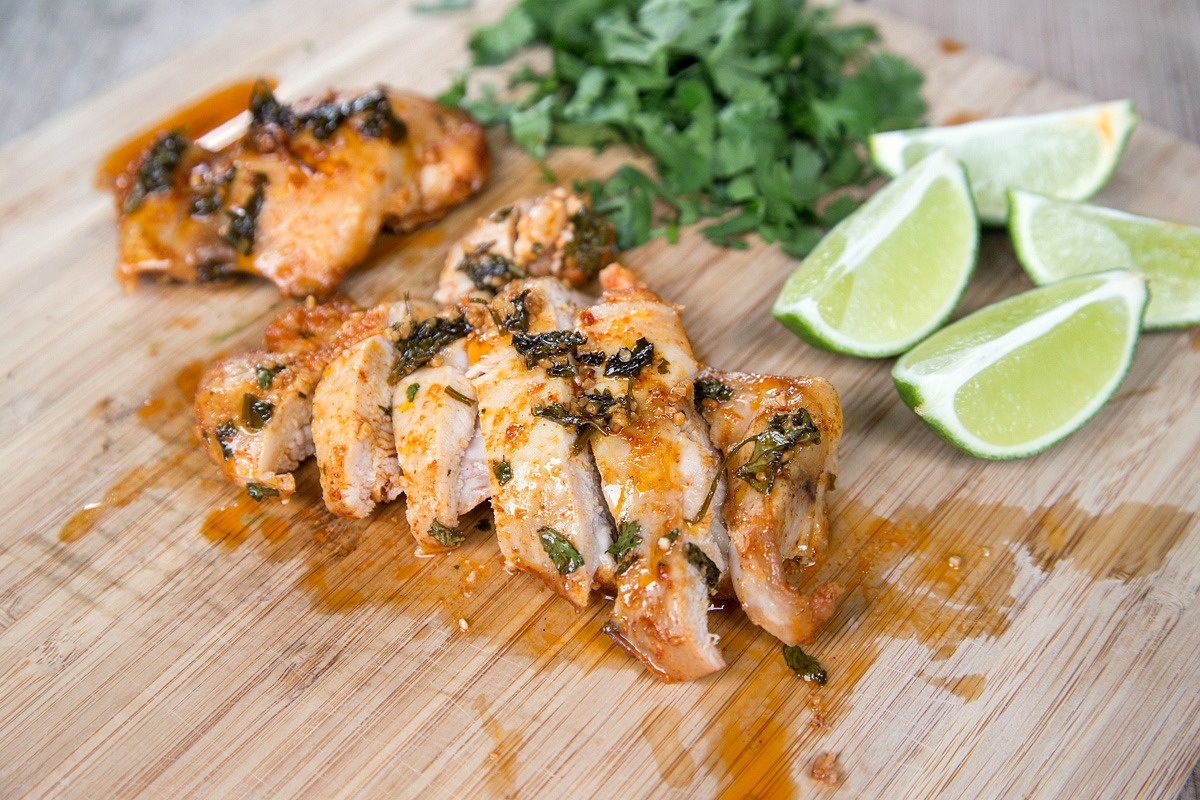 Ingredients
2

lbs

boneless chicken thighs

1/4

cup

canola oil

2

limes

1

Tbsp

brown sugar

4

tsp

minced garlic

1

Tbsp

chili powder

1/3

cup

chopped cilantro

Salt and pepper

1

cup

brown rice, as side dish

Fresh veggies, as side dishe
Instructions
Juice both limes. Chop cilantro.

In a large mixing bowl, whisk together the canola oil, juice from 2 limes, brown sugar, minced garlic, chili powder and cilantro. Add a little salt and pepper and then whisk the marinade. Add the chicken thighs and coat them in the marinade. Put in the fridge and marinate for at least 30 minutes.*

Cook rice, as directed.

Preheat oven to 375 F.

Over high heat, brown both sides of the chicken thighs with the marinade in an oven-proof skillet or castiron skillet. Once browned, place the skillet into the oven and bake for 25 minutes, or until chicken is cooked through.

Carefully remove hot skillet from oven and then sliced the chicken.

Prepare veggies.

Serve Cilantro Lime Chicken with rice and veggies.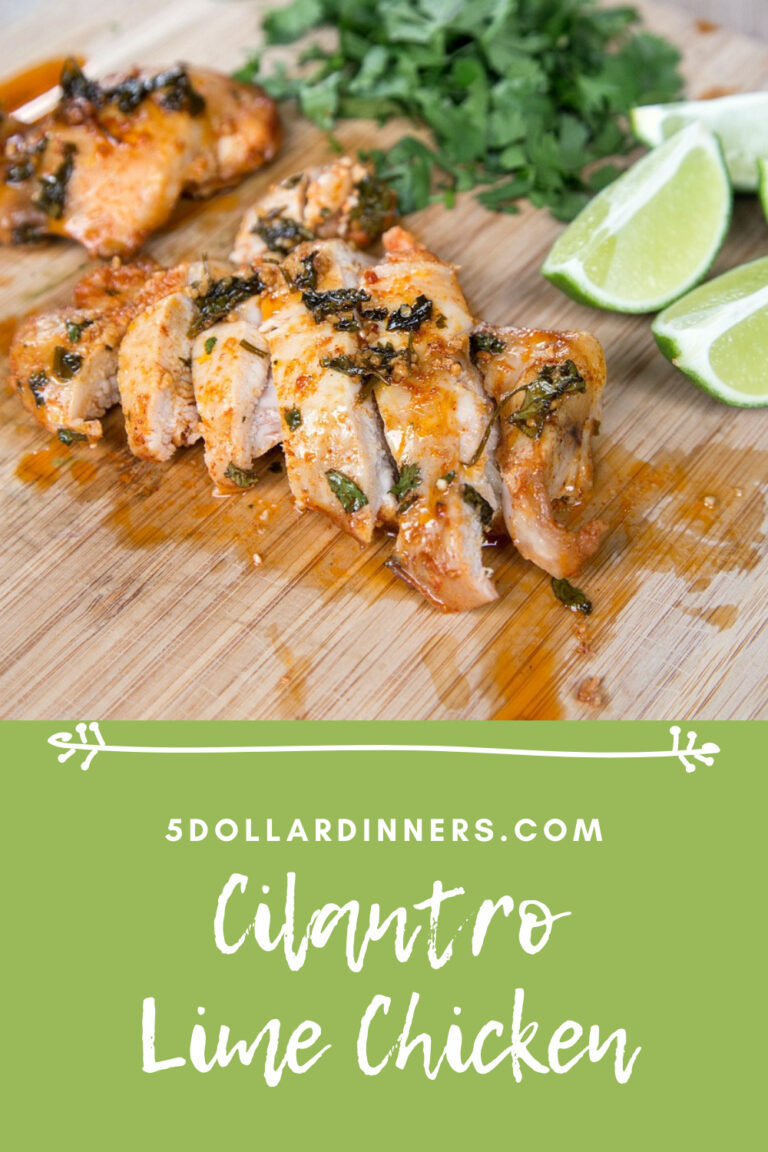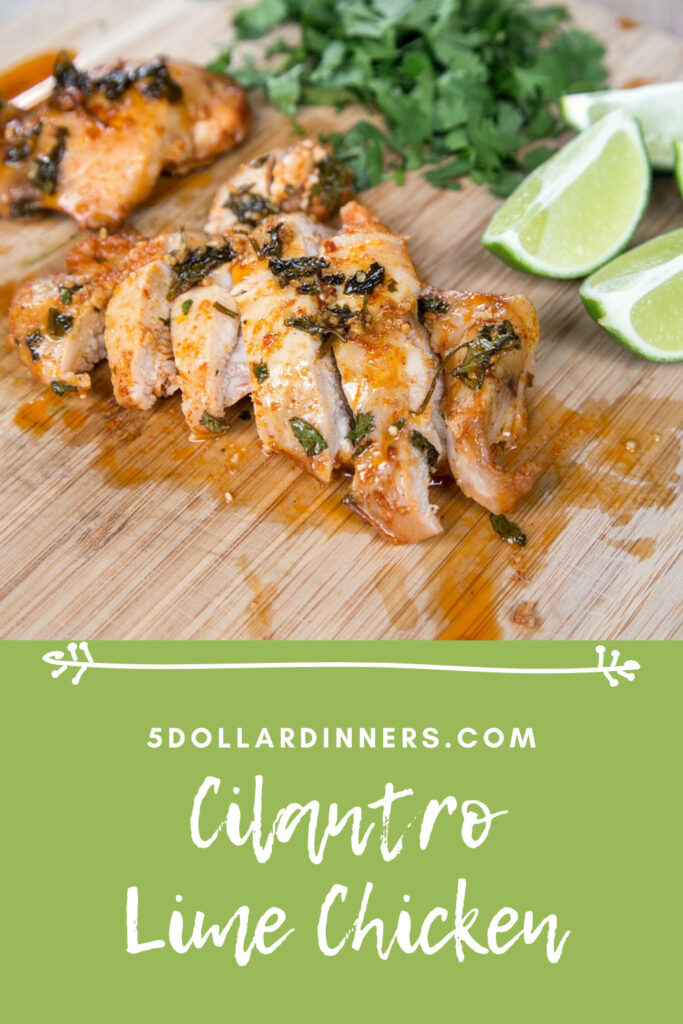 Erin's Personal Recommendations for FreezEasy Meal Supplies: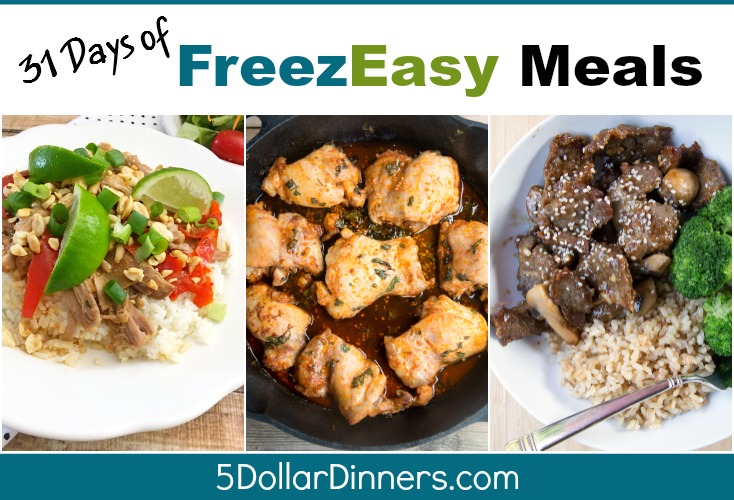 Other 31 Days of Series to check out:
Disclaimer: As an Amazon Associate, I earn commissions on qualifying purchases. Reviews, opinions are my own.