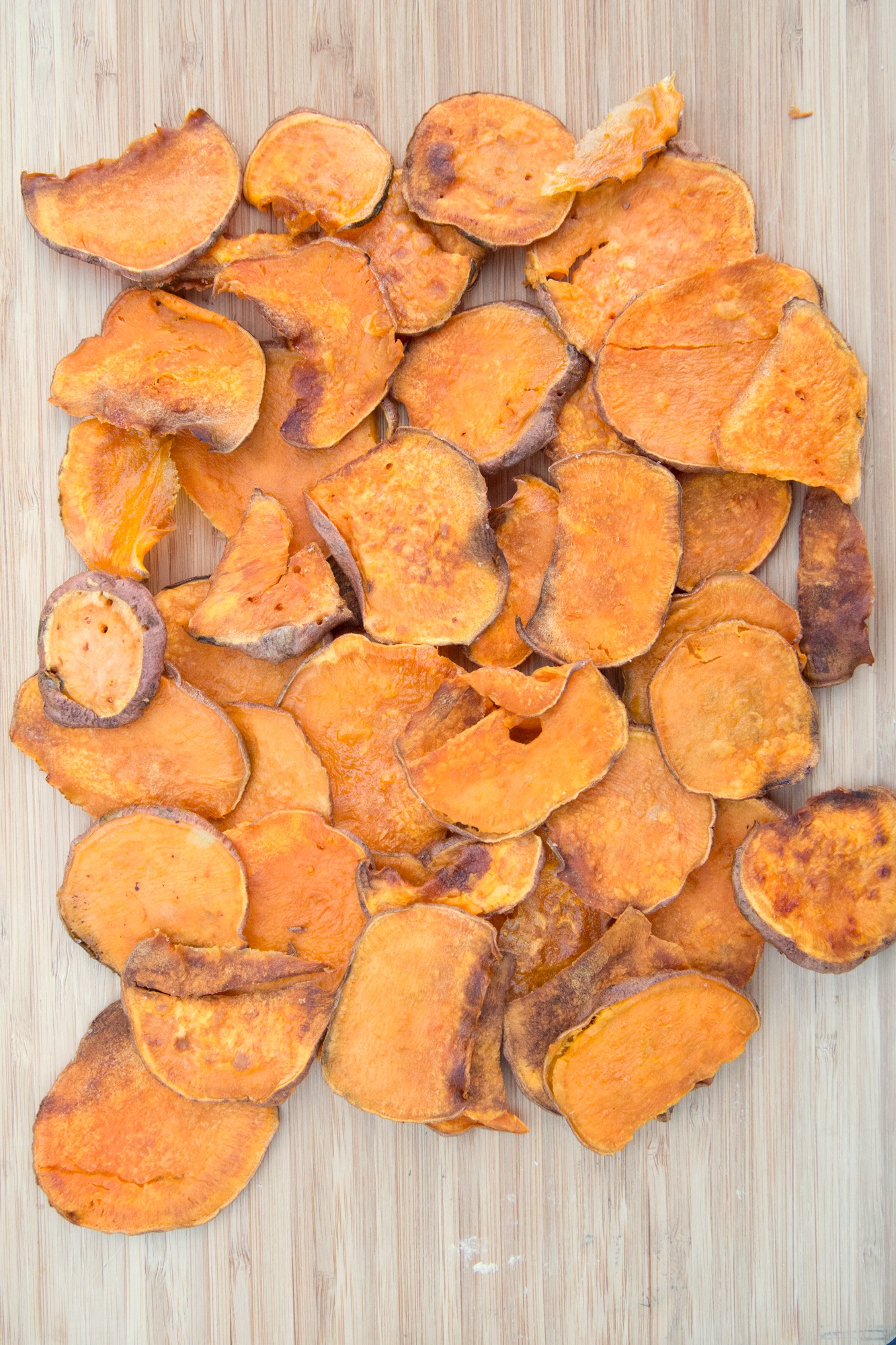 It's a new month with 31 Days so we are featuring a brand new, month-long series for 31 Days of Healthy Snack Recipes! Here's our first one:
Holy-this is my new favorite snack-moly.
I was working in the kitchen the other day and started my cooking sesh with getting these babies into the oven. Then I moved onto dinner prep.
I pulled these out of the oven and set them out on a plate to cool and then was going to call the boys in to enjoy them as a snack.
But before I could even call them, they came through the kitchen and halted. Like, spotted them on the counter, stopped, turned around and grabbed a handful.
Then they gobbled them up, and came back for me.
These babies are an amazing snack idea for your sweet potato loving people.
Ingredients
2

large

sweet potatoes, thinly sliced

(ideally with a mandolin)

Olive oil, drizzles

Coarse salt

Optional, dusting of cinnamon
Instructions
Preheat oven to 400F. Add a layer of parchment paper to 2 baking sheets, cutting to fit the baking sheet as needed.

Scrub the sweet potatoes well. Thinly slice the sweet potatoes, leaving the skin on, with a mandolin or great knife.

Add in a single layer on the parchment paper. Drizzle with olive oil and sprinkle with salt. If you wish, add a dusting of ground cinnamon on top.

Bake in the preheated oven for 12 minutes, then flip them all over and bake another 12 to 18 minutes, or until cooked well. Some may take longer than others, depending on how thinly sliced each chip is. "Chips" will crisp up as they cool.

Serve Sweet Potato Chips as snack.
Erin's Personal Recommendations for Healthy Snacks Supplies: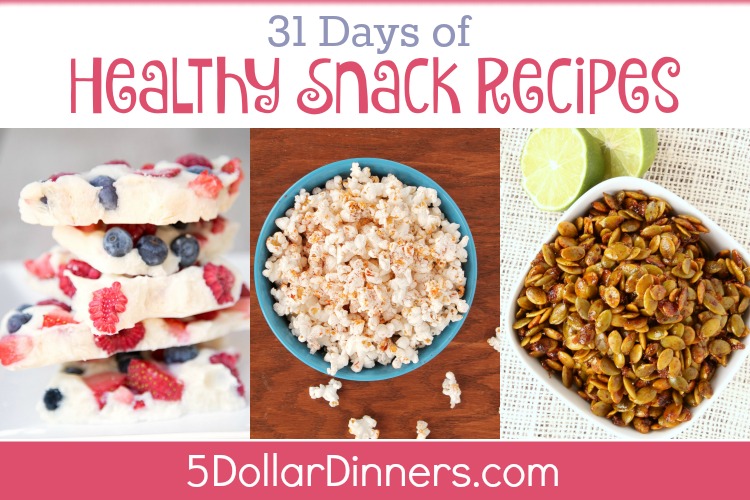 Other 31 Days of Series to check out:
Disclaimer: As an Amazon Associate, I earn commissions on qualifying purchases. Reviews, opinions are my own.