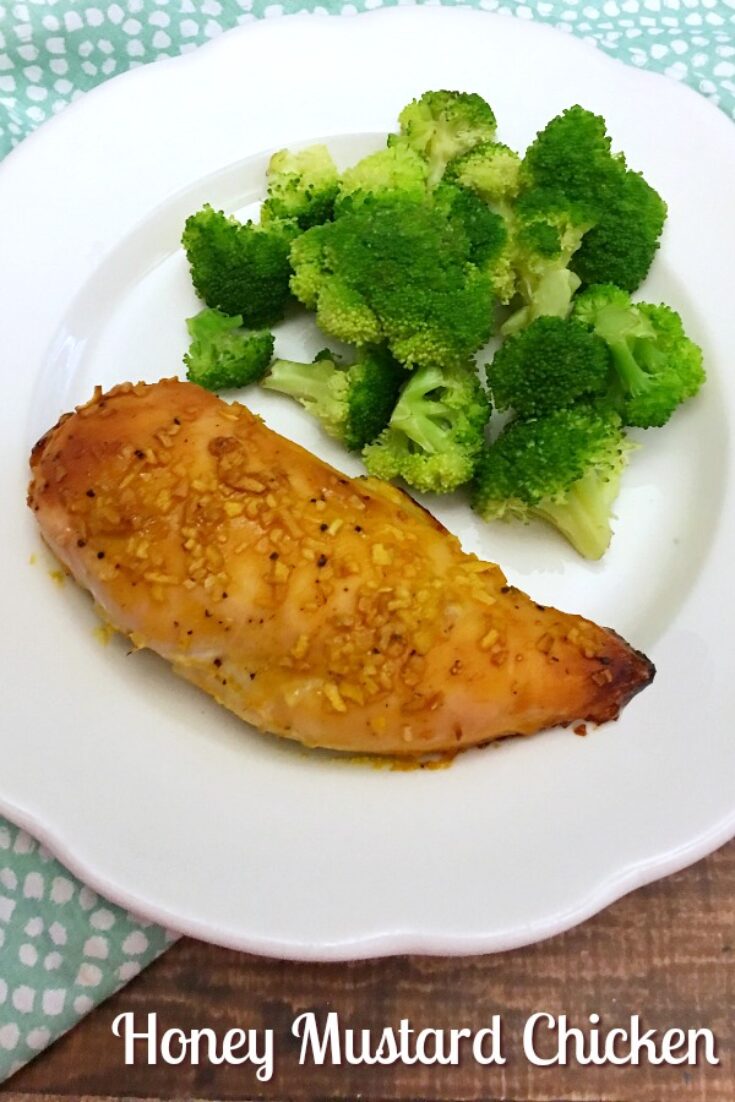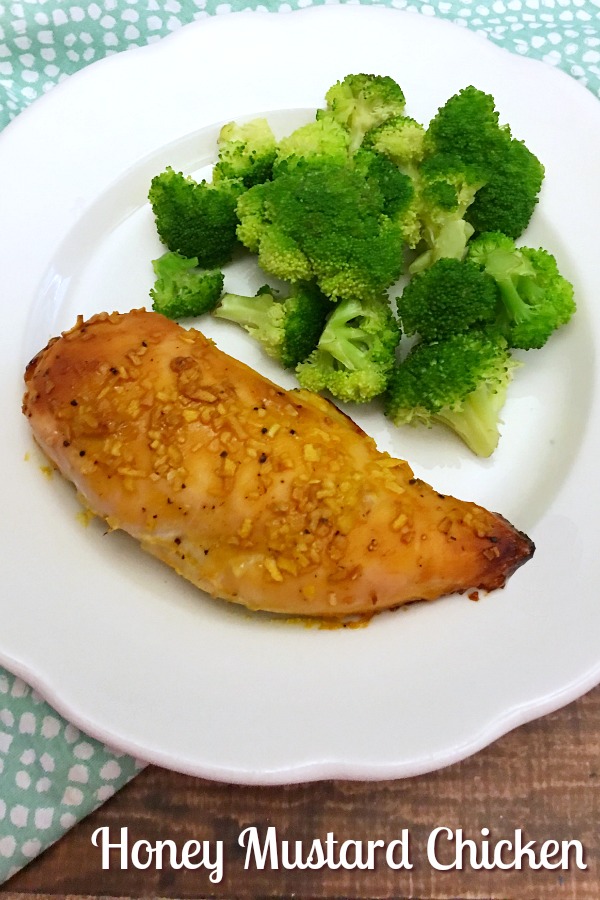 KID FAVORITE ALERT.
This is a kid favorite. It's chicken. It's dippable. It's yellow. And it's delicious.
In this recipe, I've added a touch of vinegar into the marinade and the reason for that is to cut down on the chicken-y flavor. Sometimes baked chicken has a chicken-y flavor that is just too chicken-y, so I add vinegar to cut that down. (If you don't know what I'm talking about, ignore me. If you do, try adding a splash of vinegar to your chicken marinades.)
Anywho…simple marinade and sauce that goes onto the chicken while it's baking. AND YUMMMMMMM is what you'll pull out of the oven.
If you kids are "dippers," and have to dip their chicken into something. I'd have them dip into honey mustard sauce (for the fullest possible honey mustard chicken!) or even ketchup. (Note: do NOT use the same sauce that you used to marinate. Discard unused marinade!)
For homemade honey mustard dipping sauce, I'd just do 1:1 honey:mustard, whisked together. Super simple.
Now, it's your turn to get this made and onto your dinner table!!!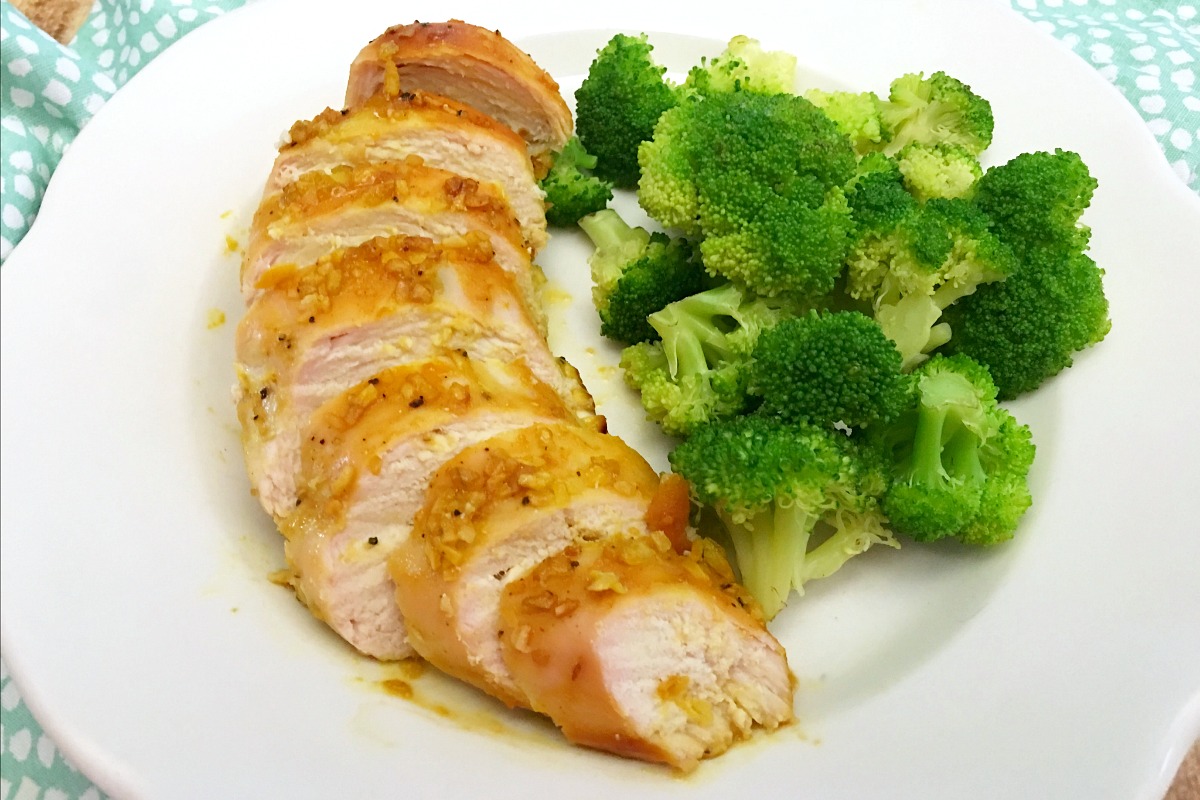 Simple ingredients, complex flavor!
Ingredients
4

small

boneless skinless chicken breasts

1

Tbsp

minced onion

Salt and pepper

1/4

cup

honey

1/4

cup

yellow mustard

1/2

tsp

cider vinegar

1

cup

brown rice, as side dish

Fresh veggies, as side dish
Instructions
Preheat oven to 400 F.

To glass baking dish, add the chicken breasts and sprinkle minced onion, salt and pepper over top of the chicken.

In a small bowl, whisk together the honey, yellow mustard and vinegar. Pour over the top of the chicken.

Bake in the preheated oven for about 30-40 minutes, or until chicken is cooked through. Cooking time may vary depending on thickness of the chicken.

Prepare brown rice as directed on package.

Prepare fresh veggies.

Serve Baked Honey Mustard Chicken over rice with fresh veggies.
Pin all of our 31 Days of 5-Ingredient Meals here!
Erin's Personal Recommendations for 5-Ingredient Meal Supplies: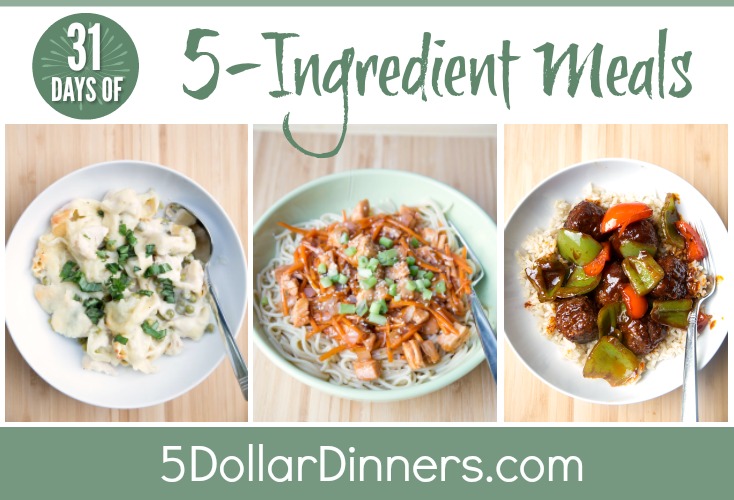 Other 31 Days of Series to check out:
Disclaimer: As an Amazon Associate, I earn commissions on qualifying purchases. Reviews, opinions are my own.