Welcome to our highly popular "31 Days of" series page! Every other month, we highlight recipes from a particular category like freezer recipes, gluten-free recipes, slow cooker meals, etc. It's a great way to get tips and tricks for different types of meals, plus you'll have several dozen recipes in each series to add to your recipe stash!
Check out all of our "31 Days of" series…
2015 Series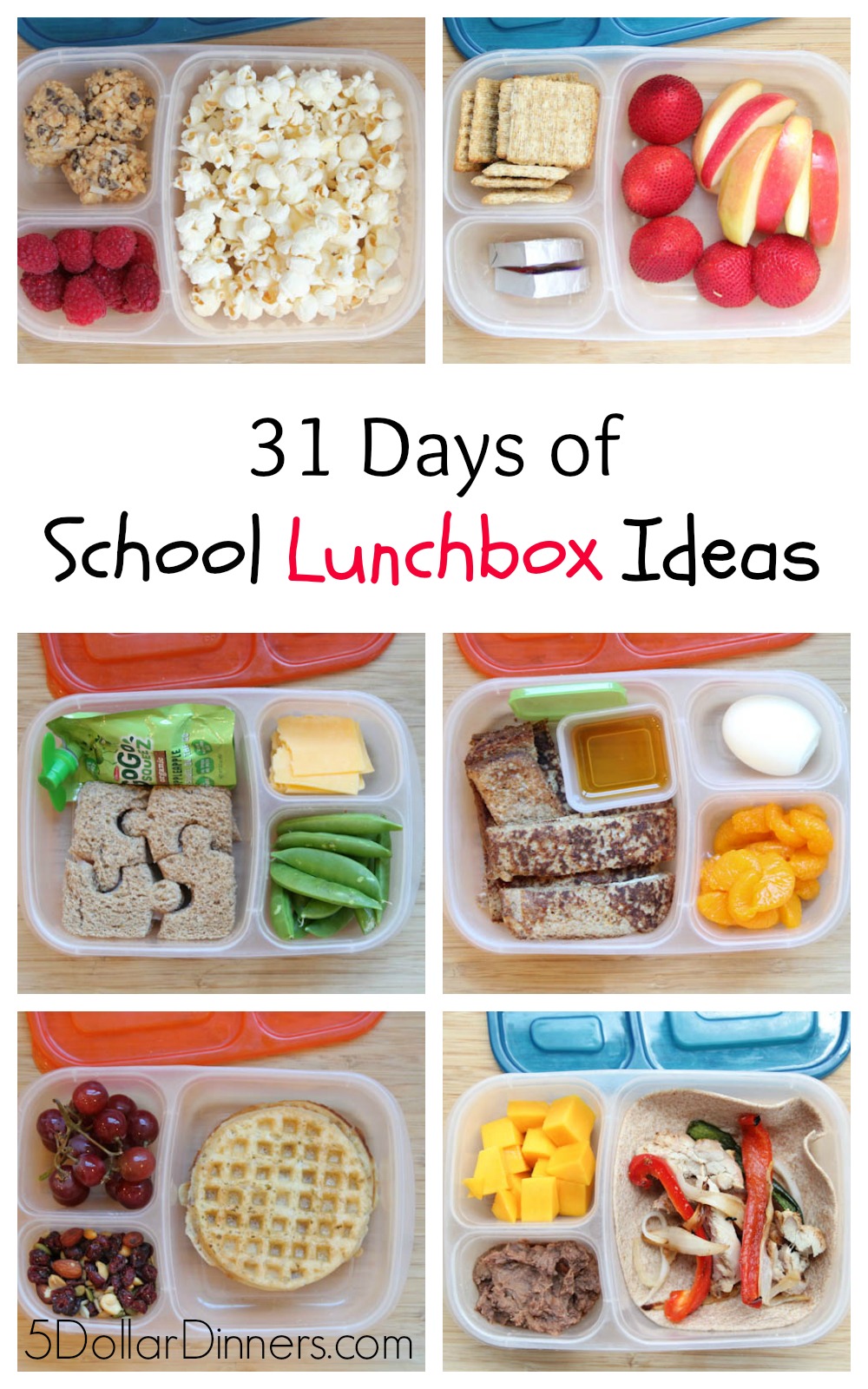 I know how busy and intense the transition from lazy summer days at the pool to adjusting back to the 6:30 am wake up calls can be…so I thought I'd help out by sharing a different lunchbox idea each day this month.  This series also includes TWO free printables for a Complete School Lunchbox Ideas List and a Weekly Lunchbox Planner.
See all of the School Lunchbox ideas here.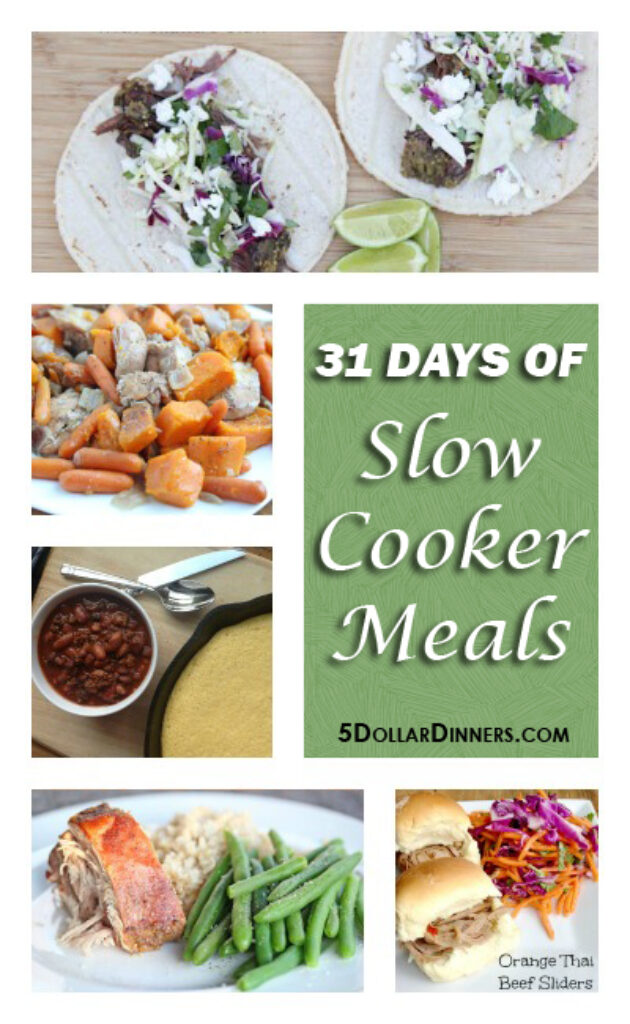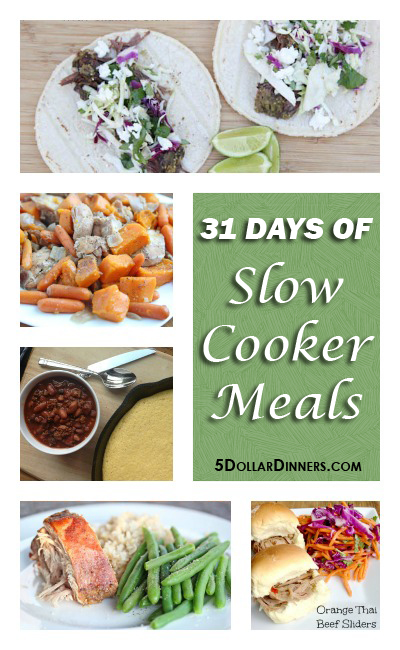 Welcome to our 31 Days of Slow Cooker Meals! July is a HOT month for most of us and one of my favorite ways to keep the kitchen cool in the summer is by using my slow cooker. Each day for the next 31 days, we'll be sharing tasty and easy slow cooker recipes with you.
See all of the slow cooker recipes here.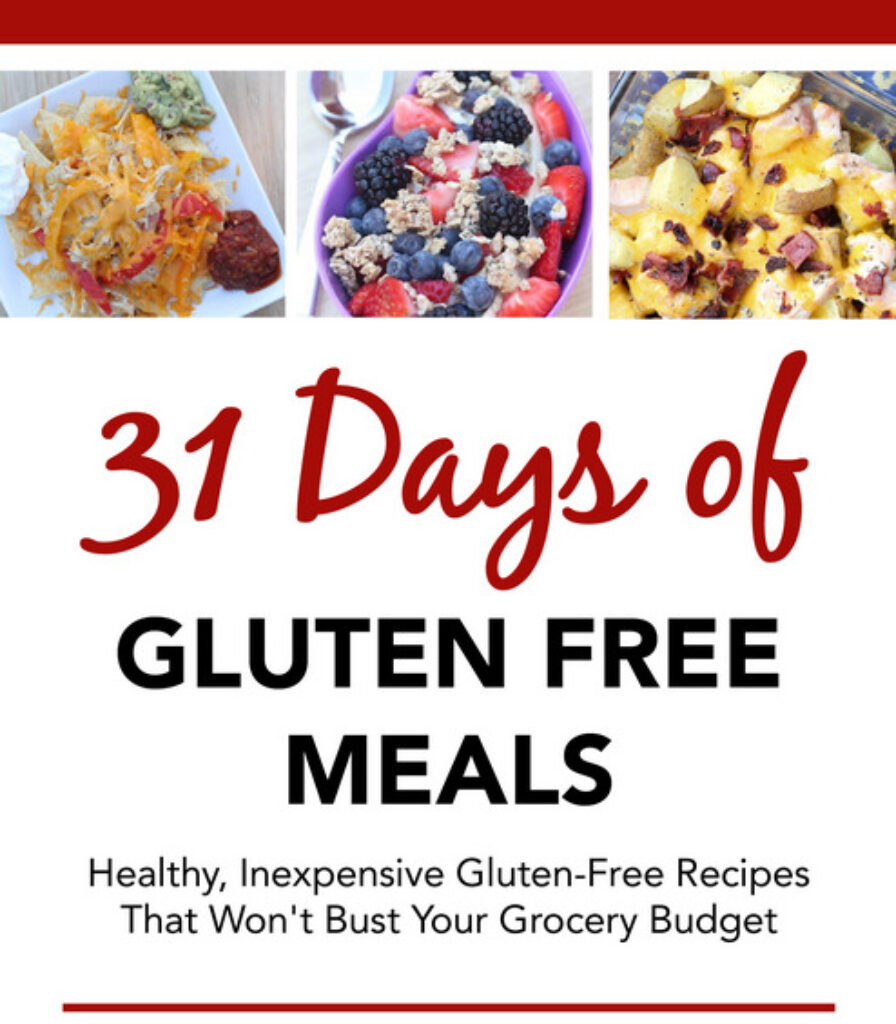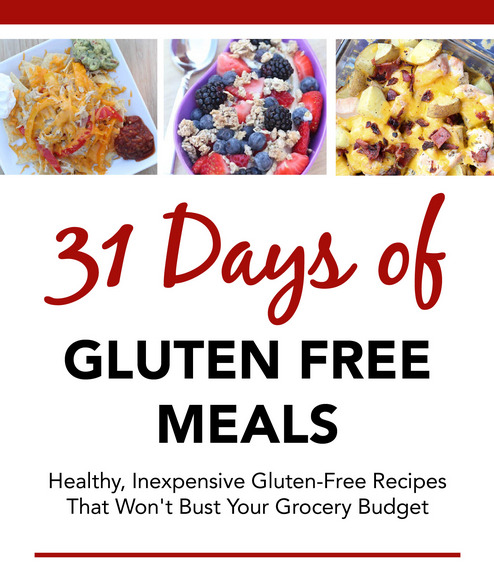 Welcome to our 31 Days of Gluten Free Meals here on $5 Dinners. May is Celiac Awareness Month, so we thought it appropriate to recycle our old favorite gluten free recipes (and post some new ones too!). Each morning for the next 31 days, we'll share meal ideas with you!
See all of the gluten free recipes here.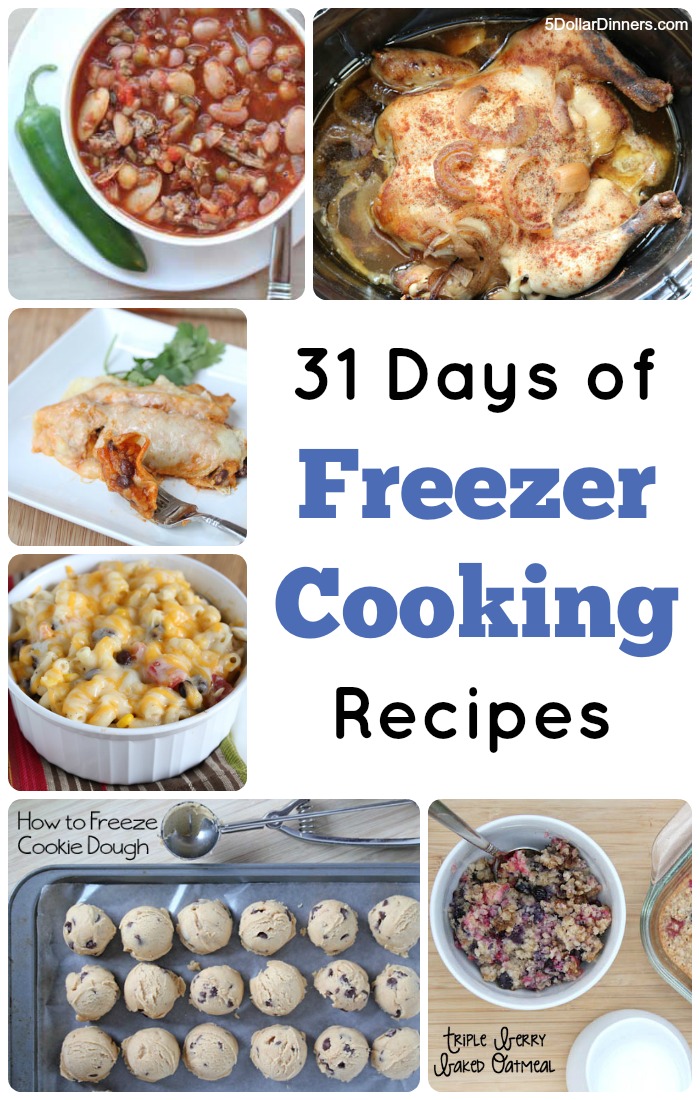 While I love being in the kitchen, I need to make my time spent cooking as efficient as possible…and how I accomplish that is with batch cooking, freezer cooking and keeping easy and quick meals or ingredients ready to go in the freezer. This month, I'll be sharing all my favorite freezer cooking recipes, tricks, hacks and how-tos.
See all of the freezer cooking recipes here.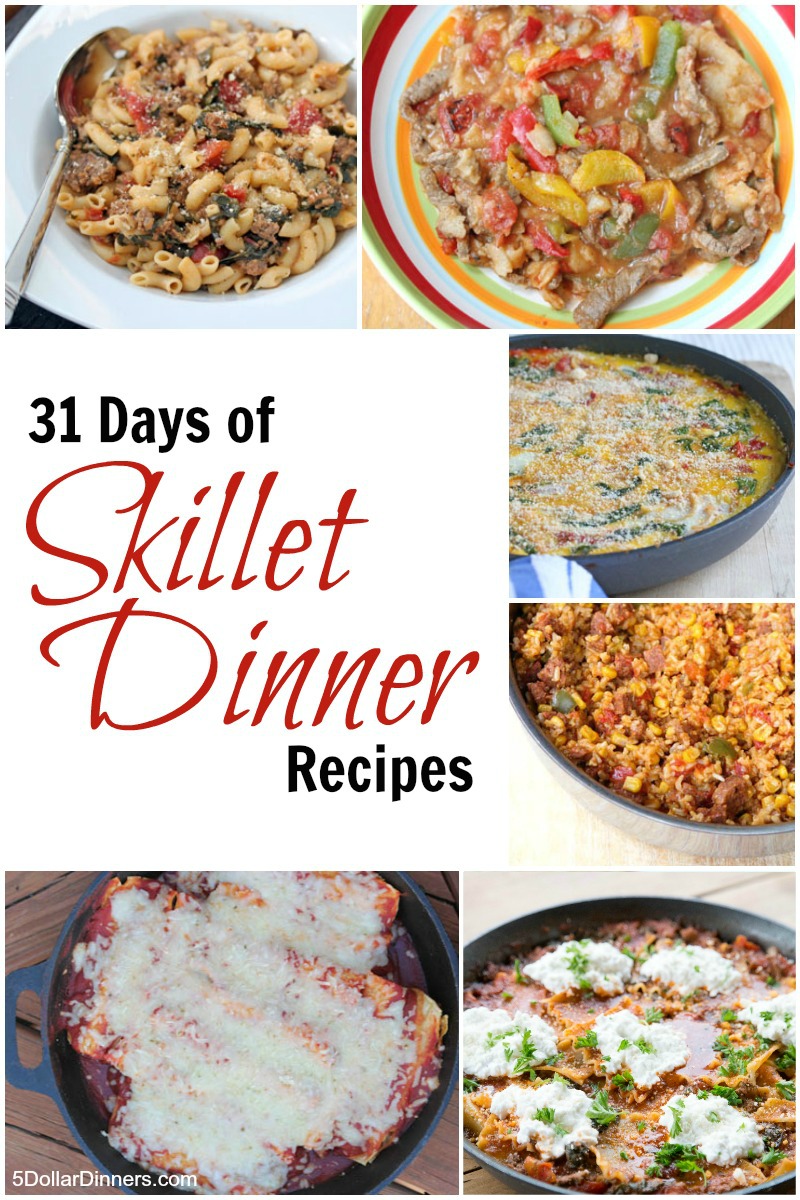 Skillet dinners are easy to prepare, dinner can be ready and on the table in 20-30 minutes, and they can almost all be one dish dinners that include the protein, starch, and veggie all in one dish.  Join us for a month-long series on Skillet Dinner Recipes!
See all of the skillet dinner recipes here.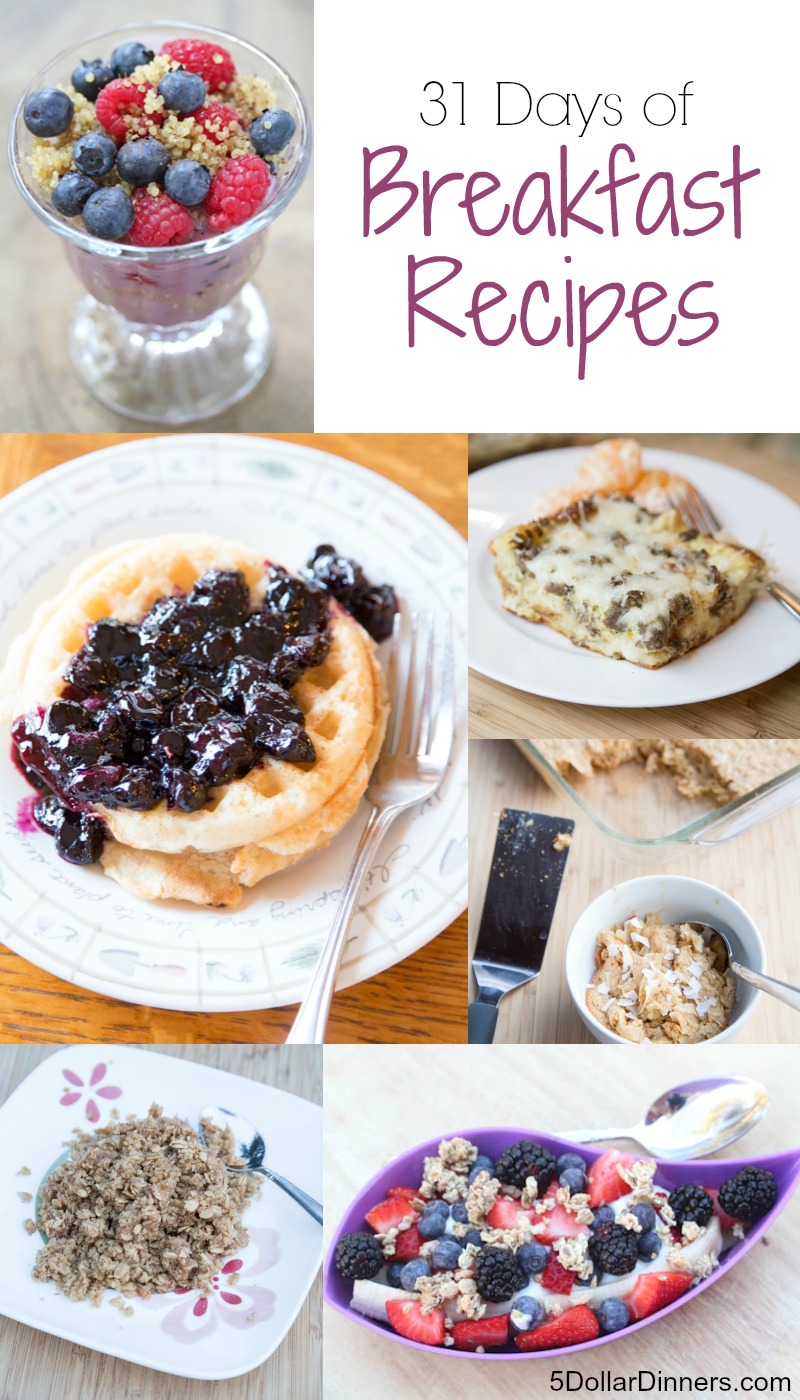 It's time to bring a little more variety into your busy weekday mornings & your leisurely weekend mornings! We're sharing a different breakfast recipe everyday – including 15 brand new breakfast recipes on the site! We're bringing some of our oldies and goodies back up for you to get onto the meal plan.
See all of the breakfast recipes here.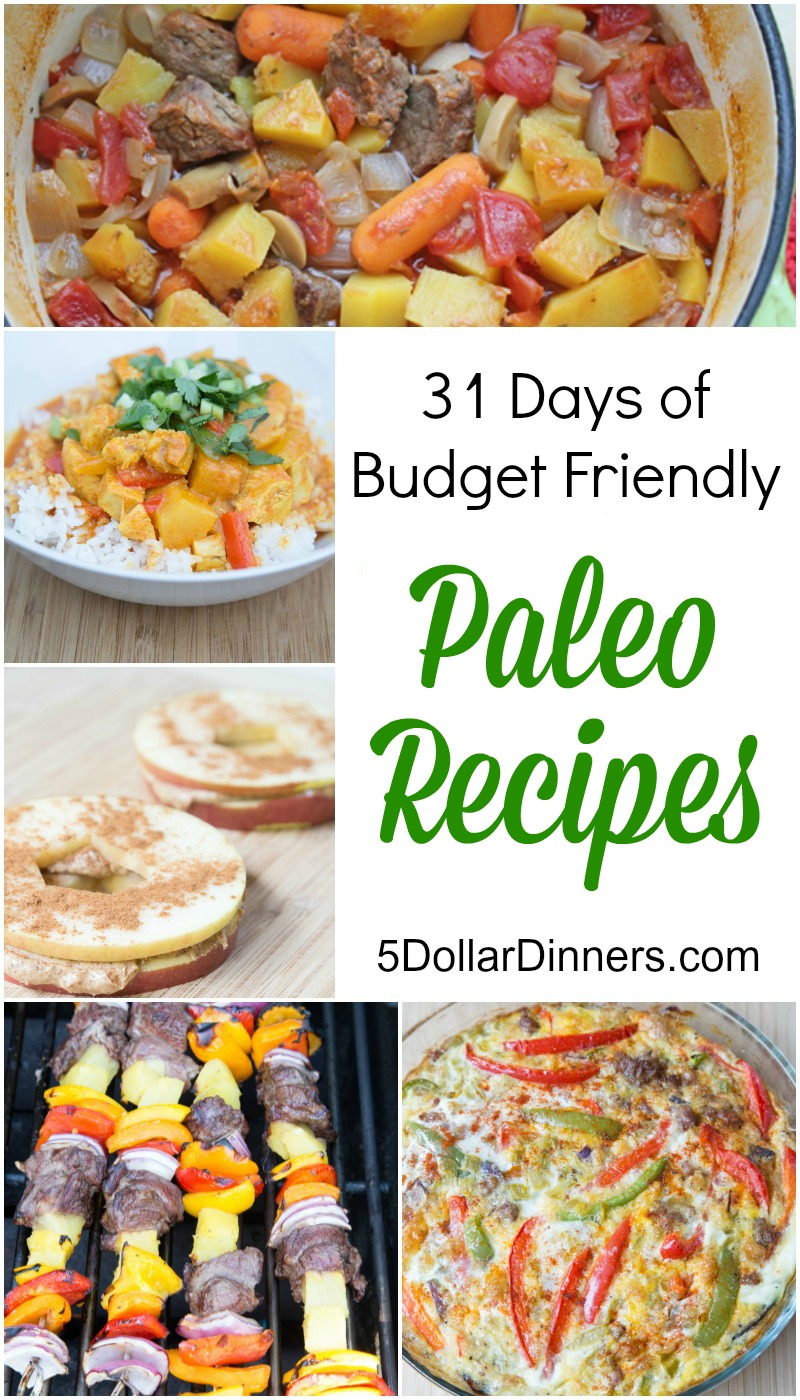 You don't see too many recipes floating around that are deemed 'Budget Friendly Paleo' – and there's a reason for that. Starches – breads, potatoes, sweet potatoes, corn, pasta, etc. – tend to be the most inexpensive part of a meal. So you lose the least expensive part of a meal, and add an extra veggie or fruit. The balance for a typical $5 meal is tipped off…BUT…BUT…BUT…you can still absolutely make budget friendly Paleo meals that hit below or just above the $5 mark!
See all of the budget friendly Paleo recipes here.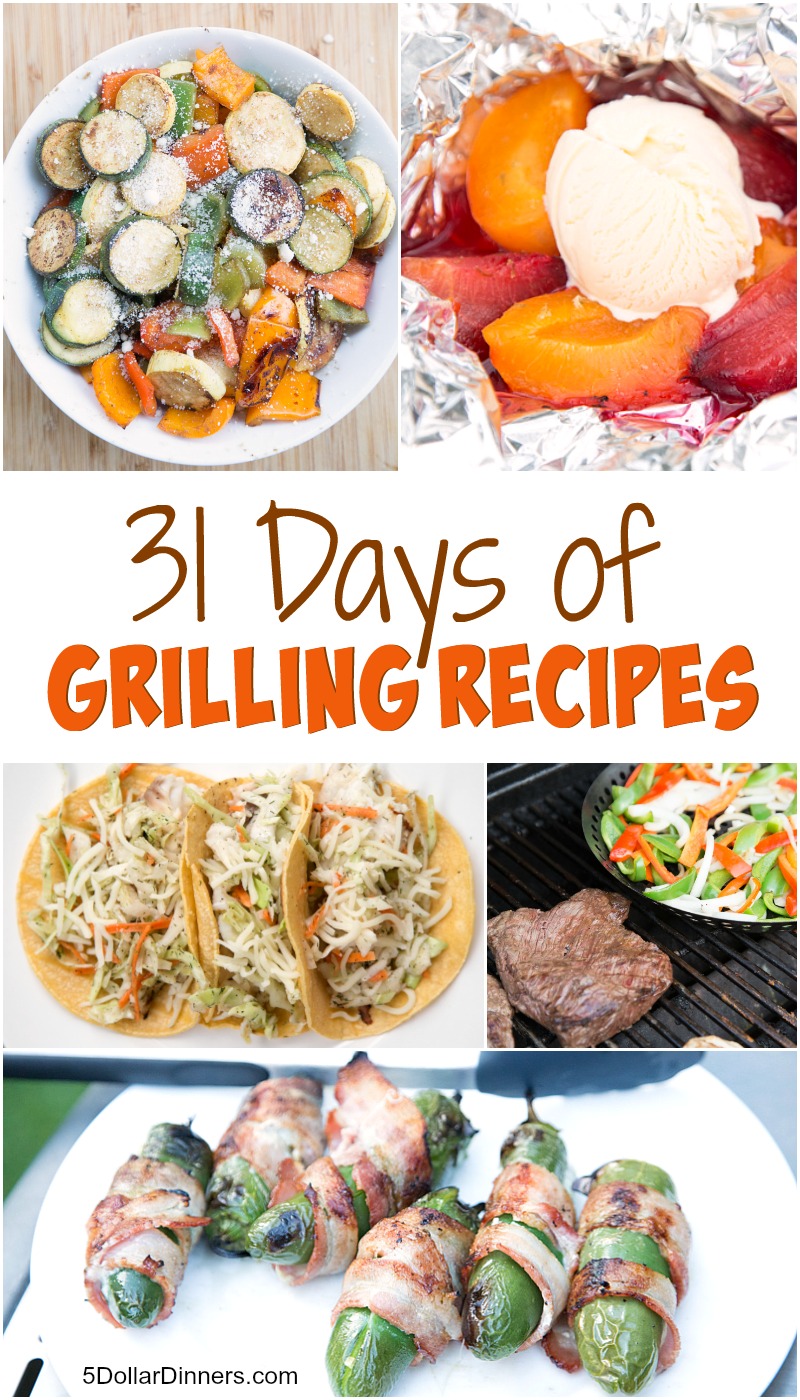 One of my favorite things to do when grilling is to grill the entire meal. The meat, the bread or potatoes, the veggies and even dessert. This month I'm going to be sharing all kinds of different recipes for the grill – both past recipes and new recipes. You can mix and match to make your own complete meal on the grill.
See all of the grilling recipes here.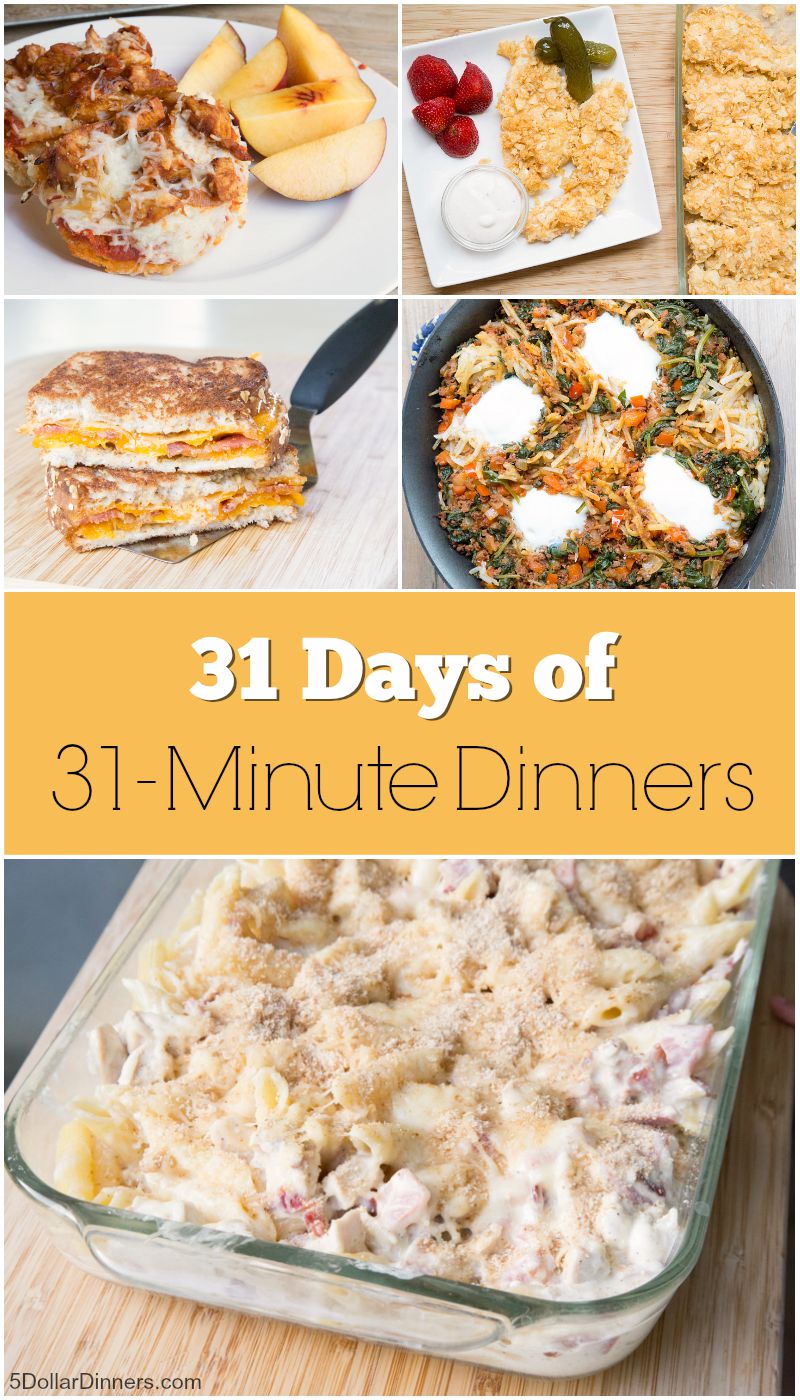 Welcome to the 31 Days series for August 2015…this series is all about getting meals on the table in under 30 minutes…start to finish.
No precooked ingredients.
No time to waste.
31-Minutes…start to finish.
You're a busy mom or dad. You have little time to get dinner on the table. And worse, by the time dinner prep time rolls around, you are out of energy and brain space. I'm here to help.
This month, I'm planning to teach you how to be more efficient in the kitchen and how to get a complete and balanced meal on the table in under 31 minutes.
See all of the 31-Minute Dinner recipes here!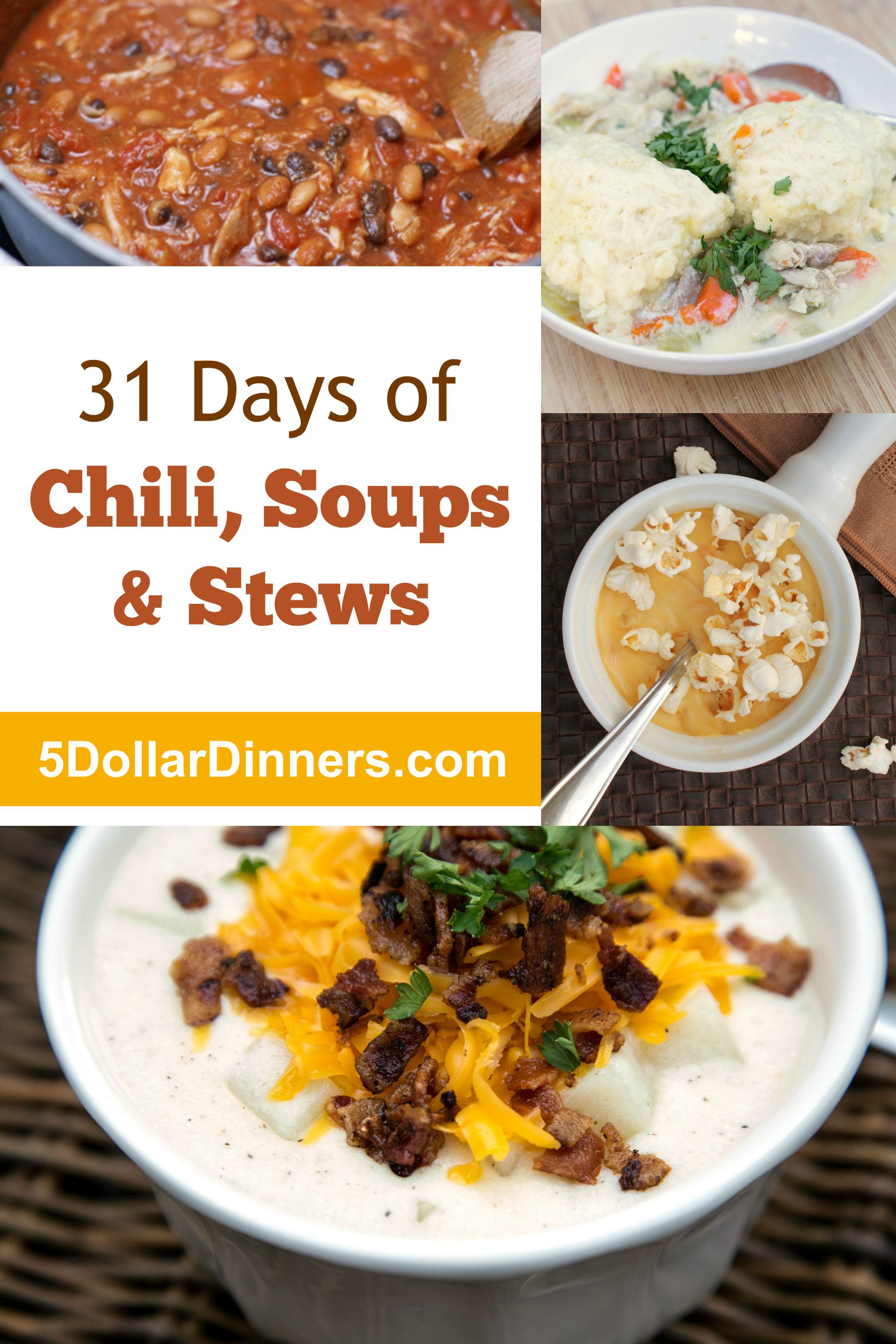 As fall and winter begins, now is the perfect time to make a giant pot of soup. Warm and nourishing, soup is the ultimate meal in a bowl, and can easily be a 'one-pot' meal. (And most of them freeze well, too!) The following recipes are affordable, easy to make, and can easily be adjusted to feed a crowd or a simple dinner for one or two. Try one this week — your wallet and your stomach are sure to thank you.
See all of the 31 Chili, Soup & Stew recipes here!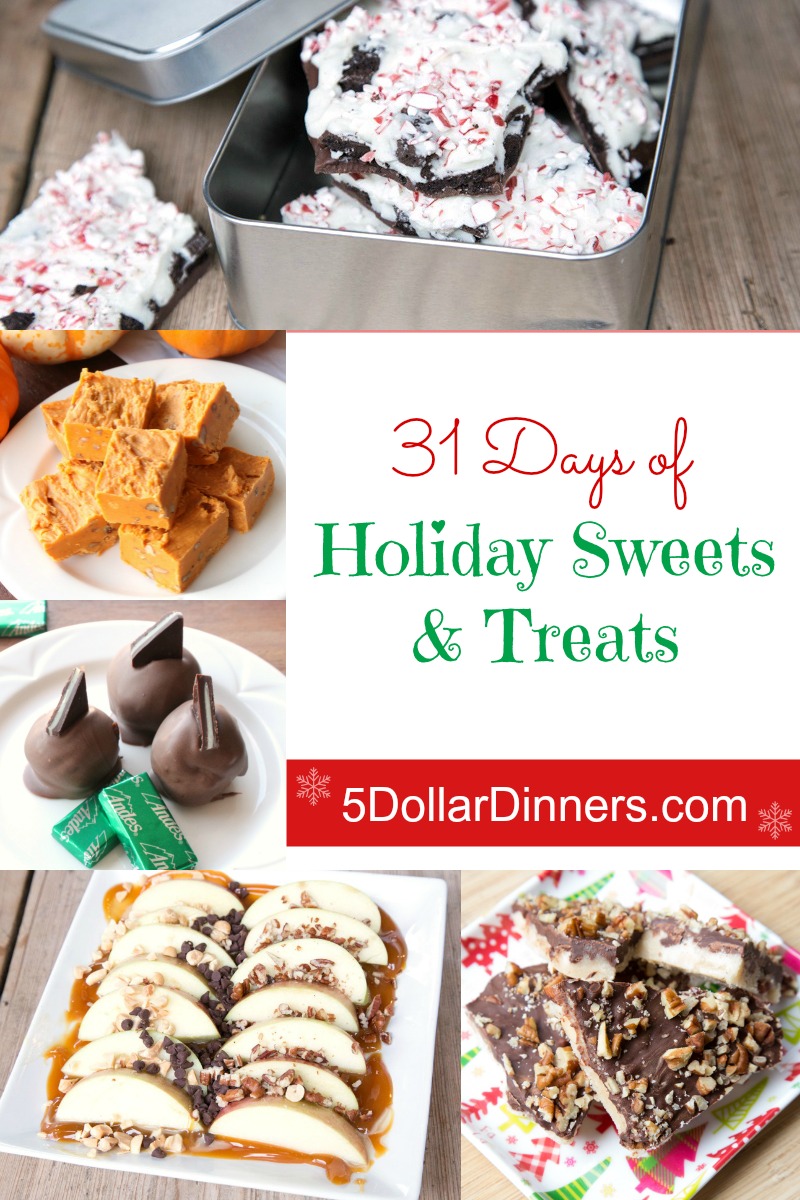 'Tis the season for pounds of butter, mounds of chocolate chips and making homemade treats for your family, friends, neighbors, teachers……and who are I am kidding, ourselves too! 😉
This December, we'll be sharing a different Holiday Sweets & Treats recipe every day of the month…both old recipes and brand new ones as well!
I hope these ideas help you decide which treats to make this holiday season…be it for a Cookie Exchange, tasty treats for your boss or co-workers, or just a nice gesture for a new neighbor or friend!
See all of the 31 Holiday Sweets & Treats recipes here!
2016 Series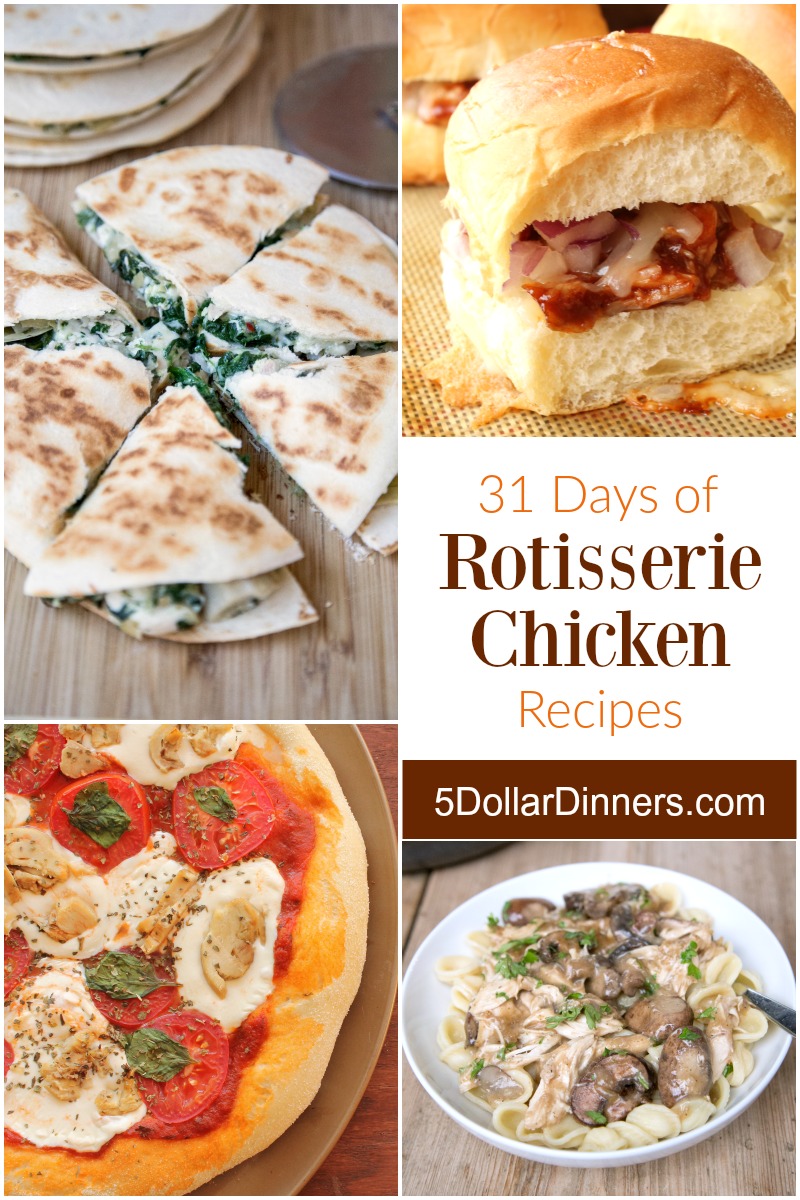 I'm super stoked about this next 31 Days series….all about Rotisserie Chicken recipes. Or shredded chicken recipes. I'm hoping that the new and old recipes we share this month will be added to your family favorites list, and help you feel more confident in getting a quick and easy dinner on the table.
The great thing about rotisserie chicken is that you're starting or basing your dinner around a simple and delicious ingredient: cooked & shredded chicken.
You're not dealing with any raw meat. You've got the "most tedious part" of most shredded chicken recipes done before you start…the cooking of the chicken. Simply knowing that the chicken is pre-cooked and ready to use in the recipe is such a relief!
See all of the 31 Rotisserie Chicken recipes here!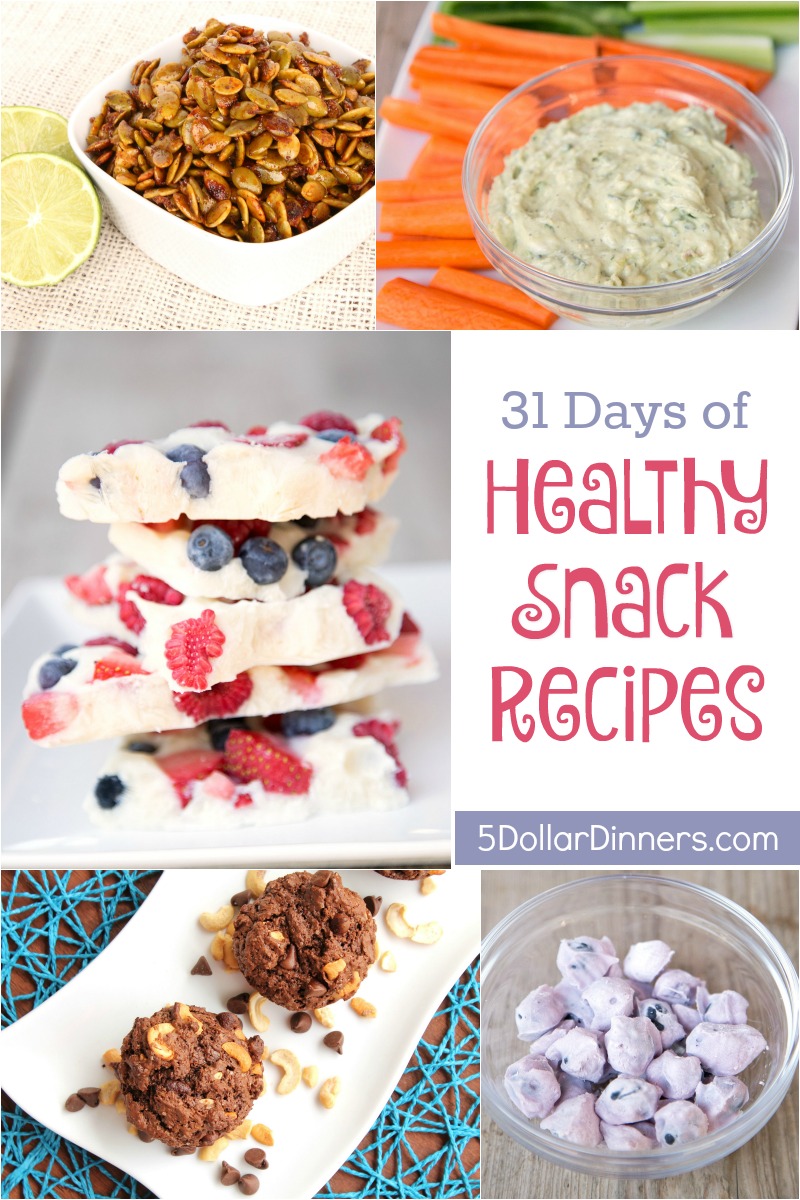 If you're looking to bring new life to your afternoon snacks, you're in the right place!
The ideas below are fun, different and vary in "prep-level." I'm a busy mom and know that time can be limited…especially when you're getting home late and need to satisfy grumpy little people tummies. We've shared some ideas that you can make in the moment, as well as others that need a little "advanced prep time" like freeze-ahead and make-ahead.
These ideas are a lot more imaginative than apples and peanut butter or a handful of almonds. We've got a great comprehensive list of healthy snack ideas to help bridge the gap between lunch and dinner.
See all of the 31 Healthy Snack recipes here!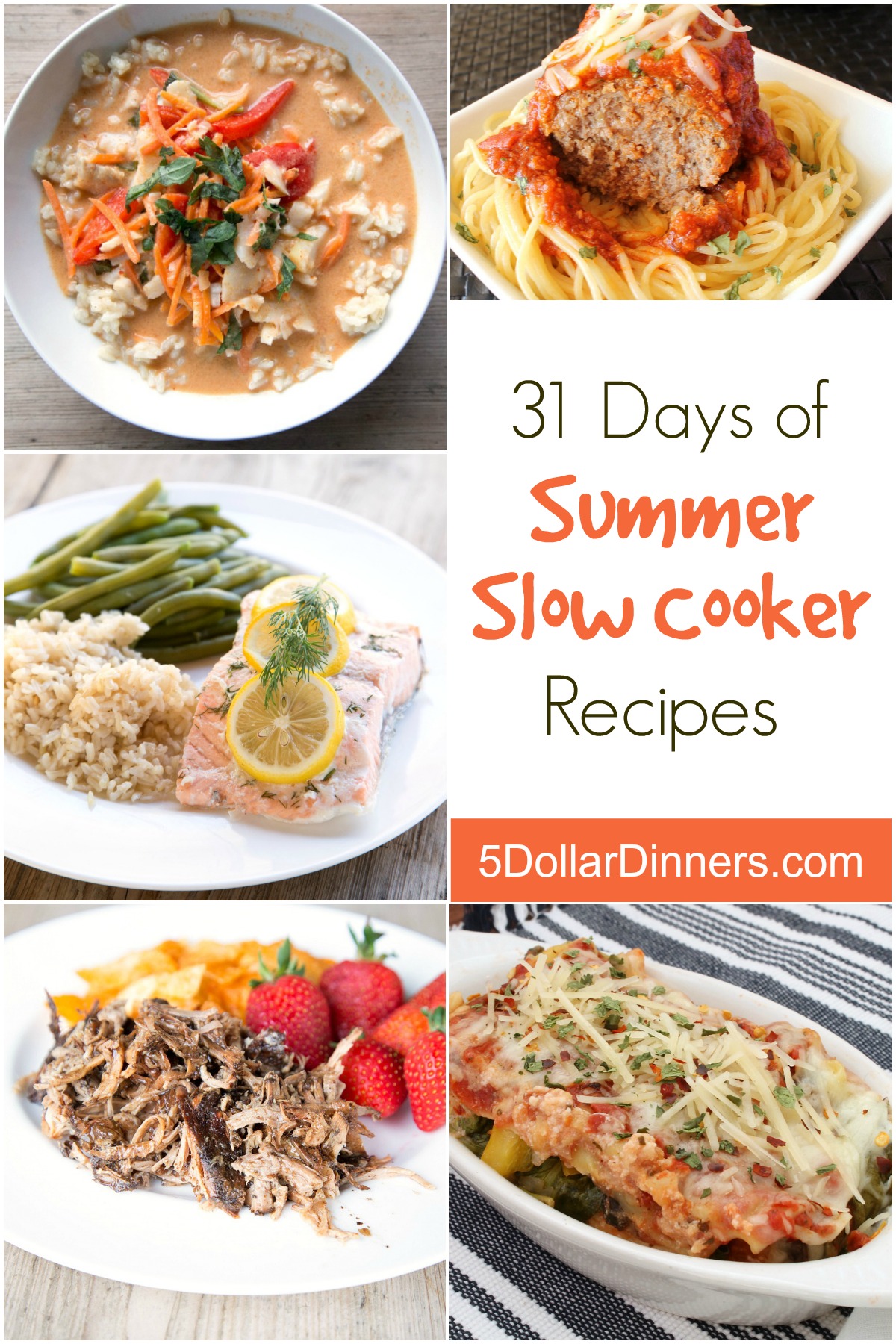 The theme for May 2016 is Summer Slow Cooker Recipes! We have compiled an amazing list of recipes – both brand new to the website and some great ones that we've shared in the past.
The reason I love to slow cook in the summer is the slow cooker doesn't add much heat to your kitchen – like a skillet/stovetop meal or oven meal would.  And, we are often gone all day playing at the pool or other outdoor activities, so coming home to cook dinner is not something I want to do.
See all of the 31 Days of Summer Slow Cooker Meals here.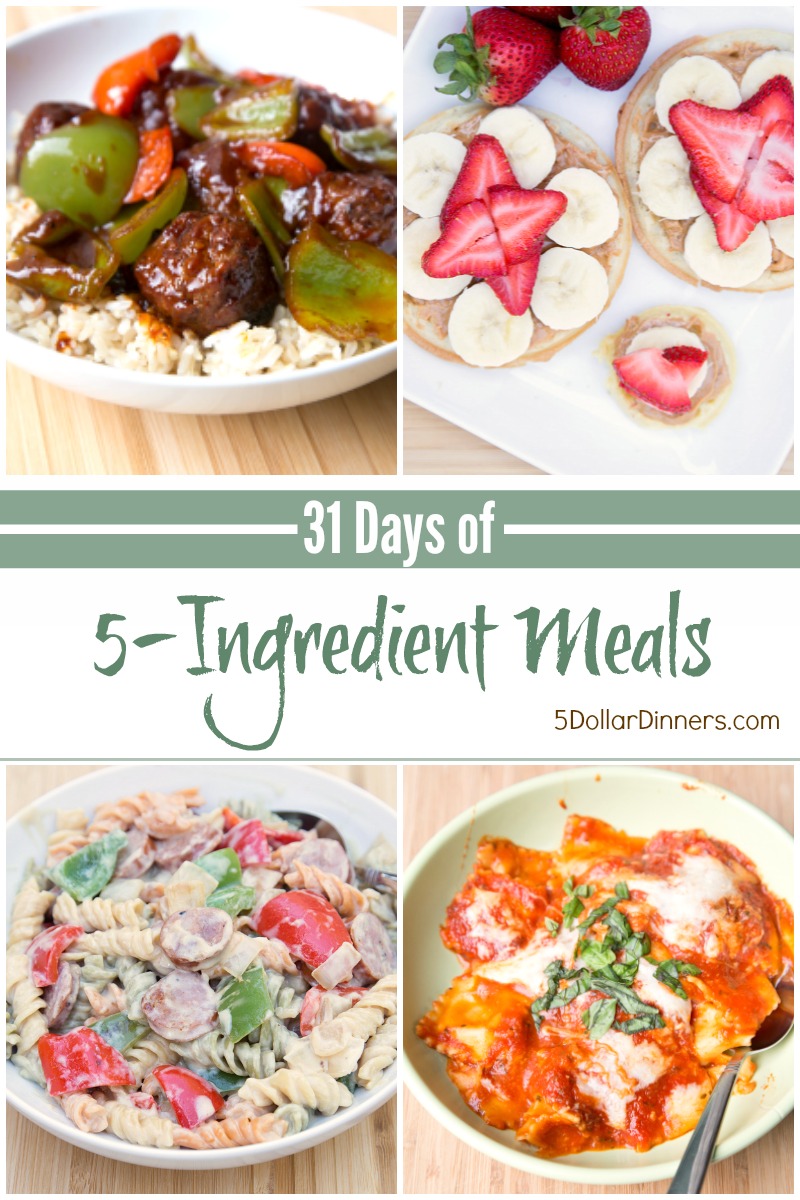 This month, I'm featuring new and archived recipes that contain 5-Ingredients or less. (Not including salt, pepper or other really popular spices that I'd expect you to have in your spice cabinet.)
Please note: I am a "from scratch" home chef…most of the time…but in this series, I'll be using more prepared sauces and such. When there is a homemade version for a recipe, I'll be sure to mention it for you!
See all of the 31 Days of 5-Ingredients Meals here.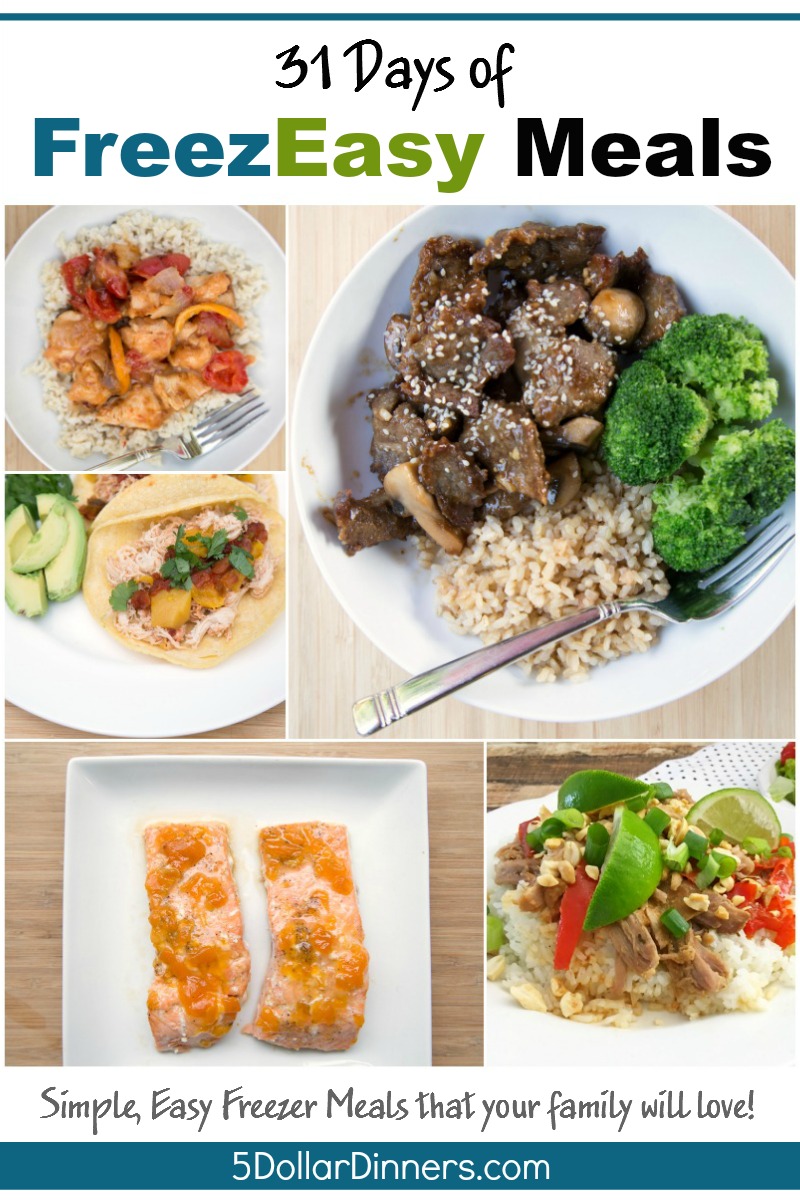 This August, as we endure and work hard to survive the busy back to school season, I wanted to share simple, easy freezer meals that your family will love…all coming from my new FreezEasy freezer meal plans!!!
See all of the 31 Days of FreezEasy Meals here.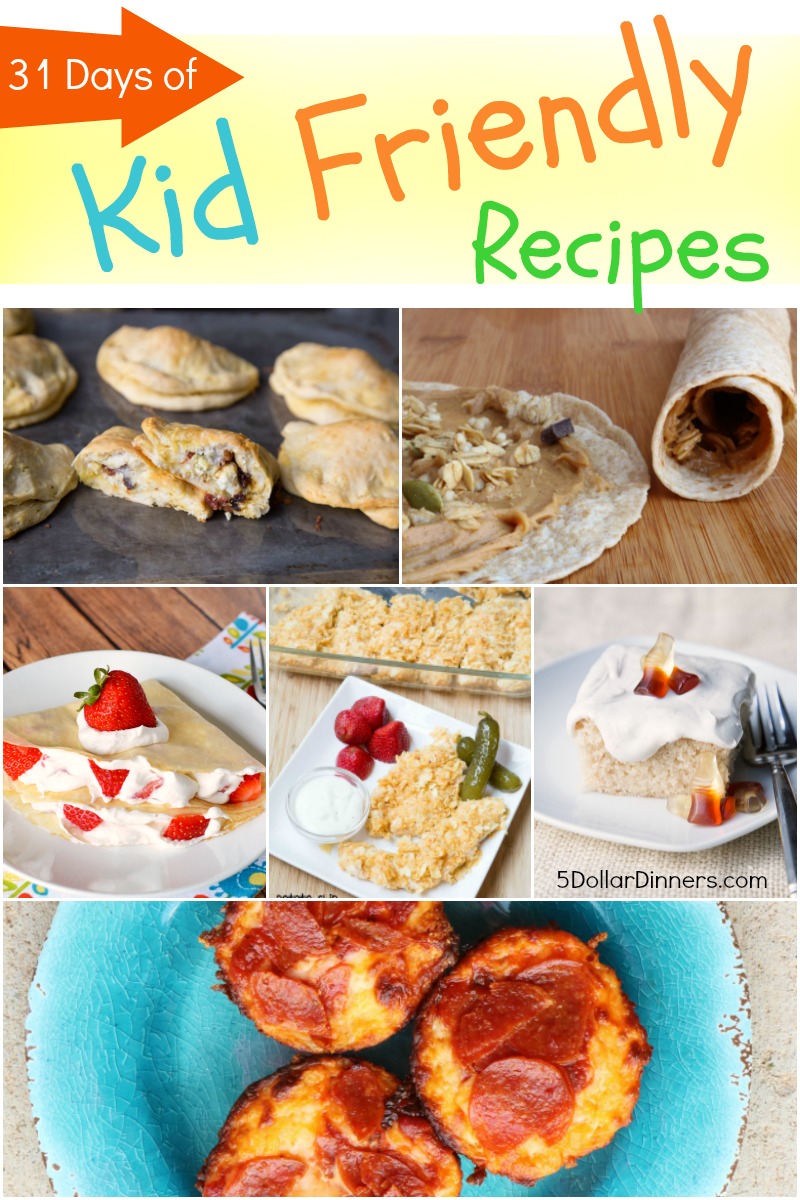 I'm sharing "FUN FOOD" that most kids would enjoy eating and making. Yes, and making!!! (More on my friend Katie's Kids Cook Real Food online class soon!)
I hope that you'll show these ideas to your kids and work with them to make them together – bring food and meal prep to life for them with fun and delicious foods!
See all of the 31 Days of Kid Friendly Recipes here.
Stay tuned for more to come!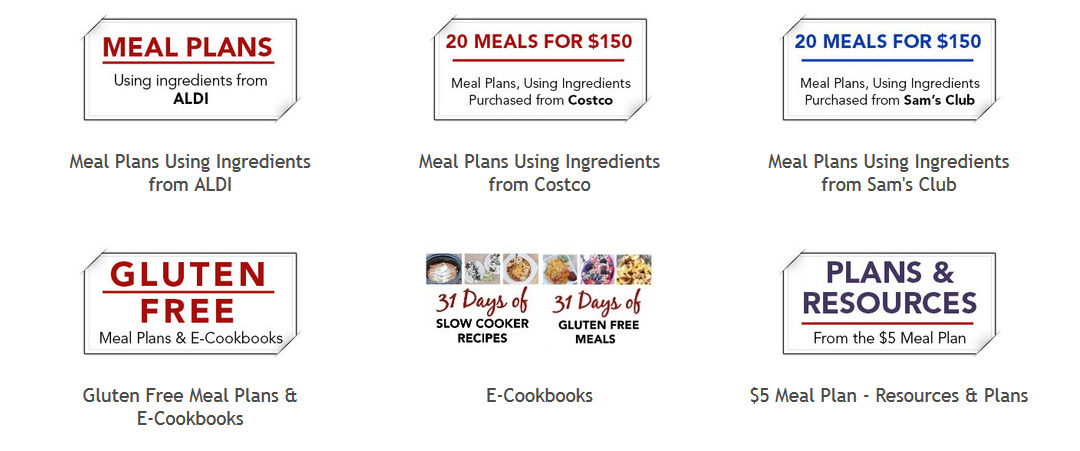 Disclaimer: As an Amazon Associate, I earn commissions on qualifying purchases. Reviews, opinions are my own.