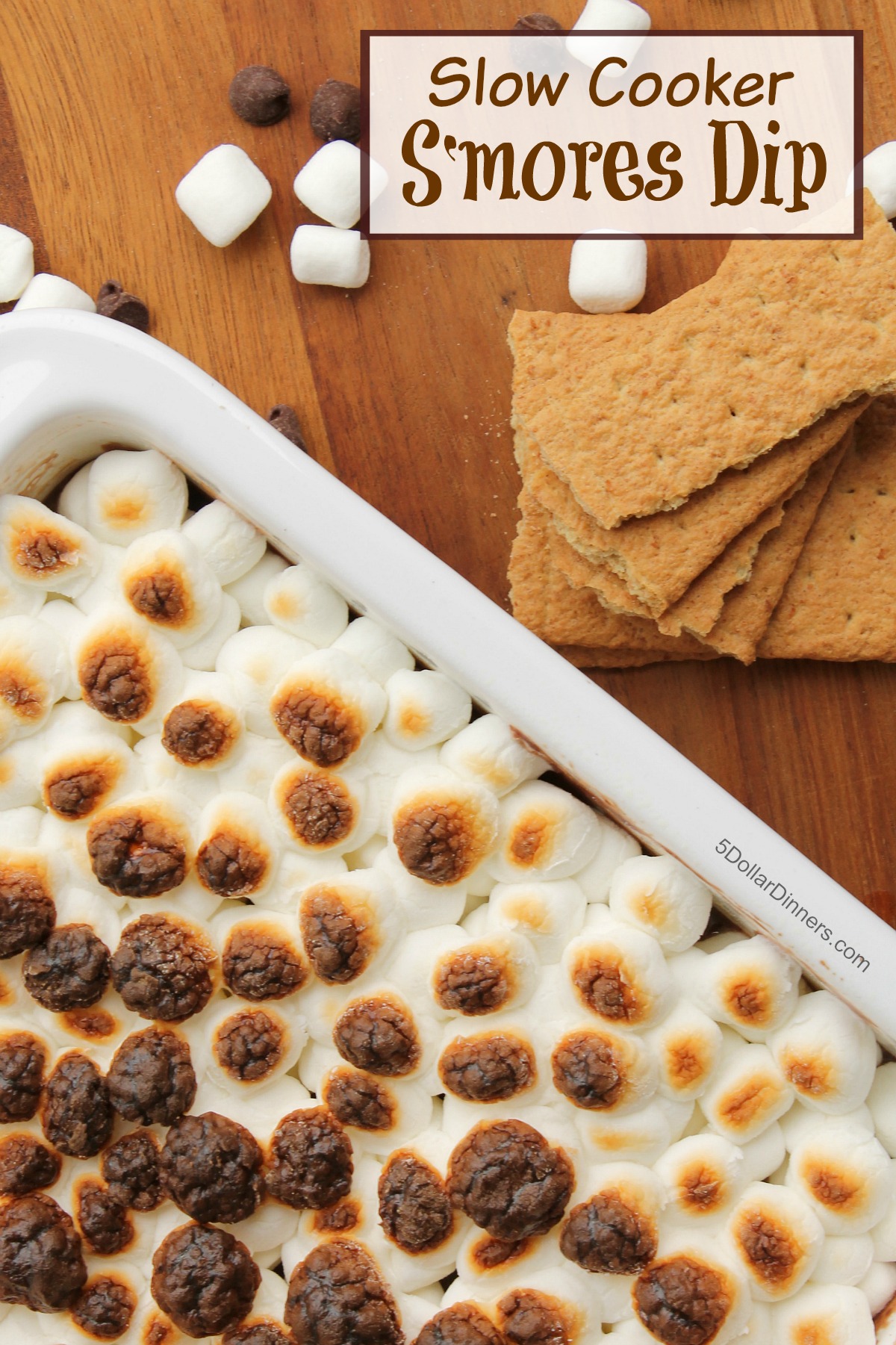 Because it's just too hot to have a fire here in the summer.
I know this isn't true for everyone…especially my friends who live up north. Summer evenings are perfect for campfires and s'mores!
But if you live in the south like yours truly and the thought of a campfire in the summer makes you want to melt, you can do this instead.
A s'mores dip. Made in the slow cooker.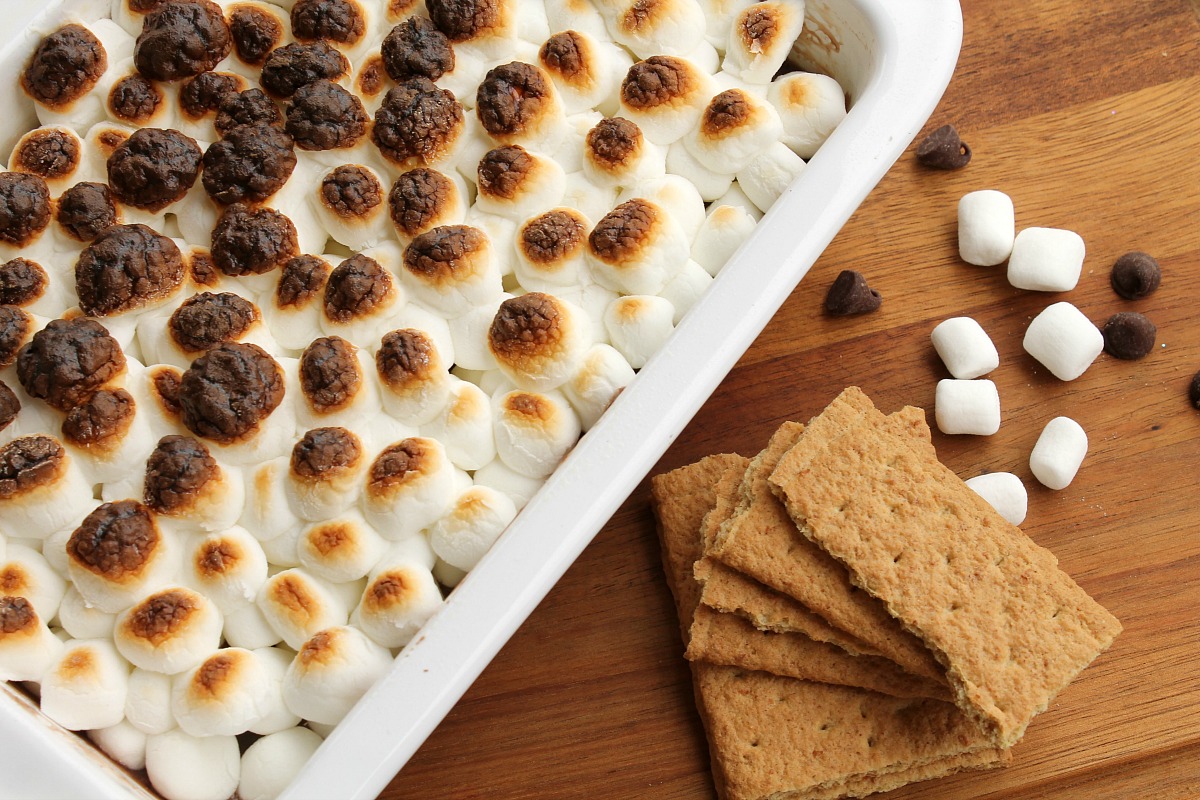 I recommend making this in a small "dipper" type of slow cooker.
But if you don't have one, you can place a small dish inside your slow cooker.
(Details on that below.)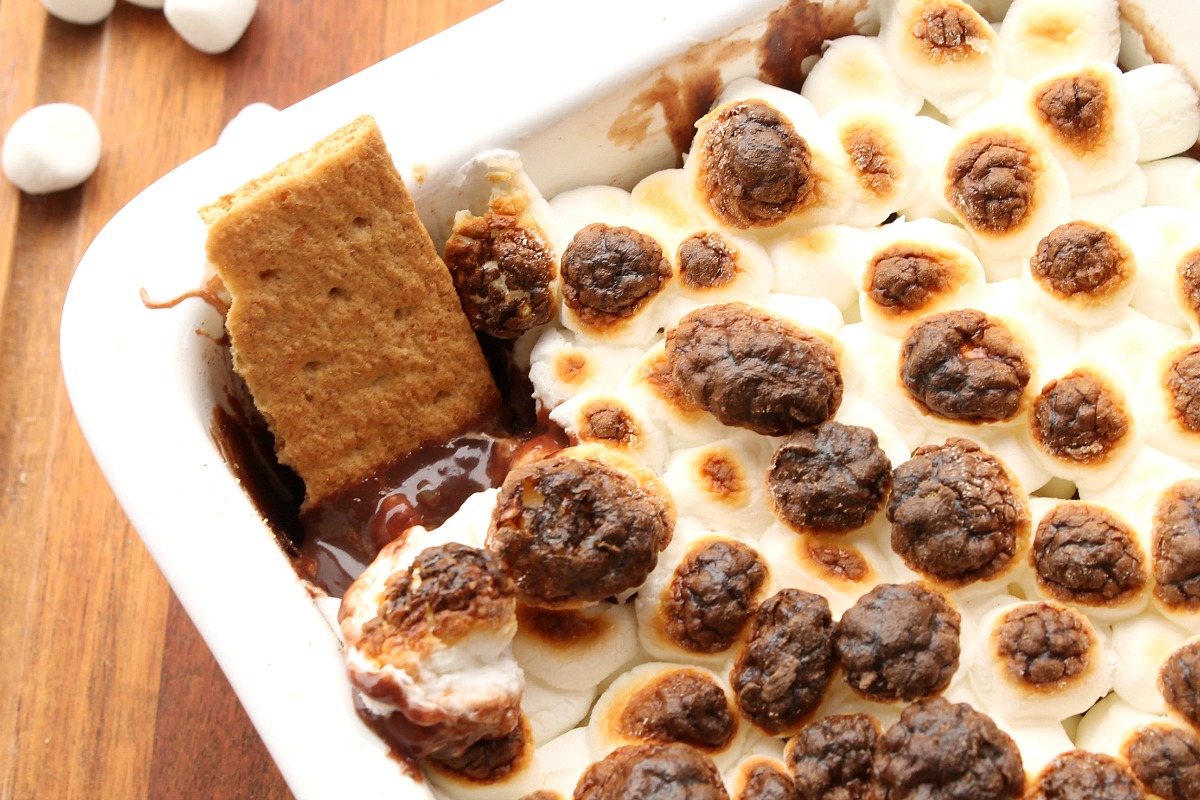 This is an amazing summer dessert and super fun treat for your kiddos. (And yourself too!)
If you're going to make this and set it out for little hands to get their own treats out of the bowl, be sure to watch closely (or spoon onto a small plate for them) as the serving dish will be hot!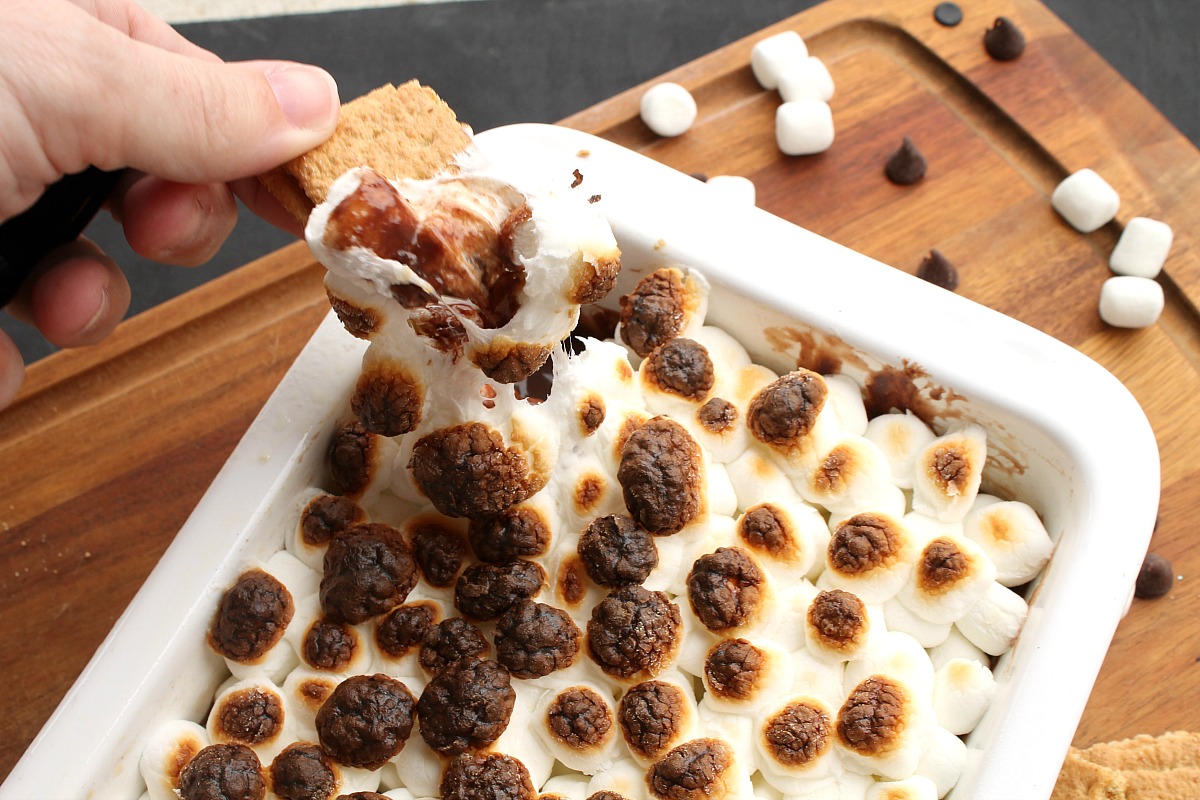 NOTE: If you have a mini slow cooker, then this is a perfect recipe for it! A normal sized slow cooker is too deep to reach into to dip, especially for little hands. So, I've written the directions out to use a small dish that will fit inside your normal slow cooker. This way you can remove the dish to serve.


And easy way to enjoy s'mores without a campfire!
Ingredients
1

cup

semi-sweet chocolate chips

14

oz

can sweetened condensed milk

1

tsp

vanilla extract

2

cups

miniature marshmallows

1

box

graham crackers
Instructions
Spray a 1- 2 quart casserole dish (that will fit in your slow cooker) with non-stick cooking spray. Add chocolate chips, sweetened condensed milk, and vanilla in the pan and stir.

Place the casserole pan in the slow cooker and cover with the slow cooker lid.

Heat on low for 45 minutes.

Remove the casserole from the slow cooker and stir.

Option 1: Add alayer of marshmallows and return to slow cooker for about 20 minutes, or until marshmallows are slightly melted and gooey. OR

Option 2: Preheat broiler, top the melted chocolate mixture with the marshmallows, and broil the baking dish for 1 minute until the marshmallows are lightly golden brown on top.

Serve S'mores Dip with graham crackers.
Pin all of our 31 Days of Summer Slow Cooker Recipes here!
Erin's Personal Recommendations for Slow Cooker Supplies: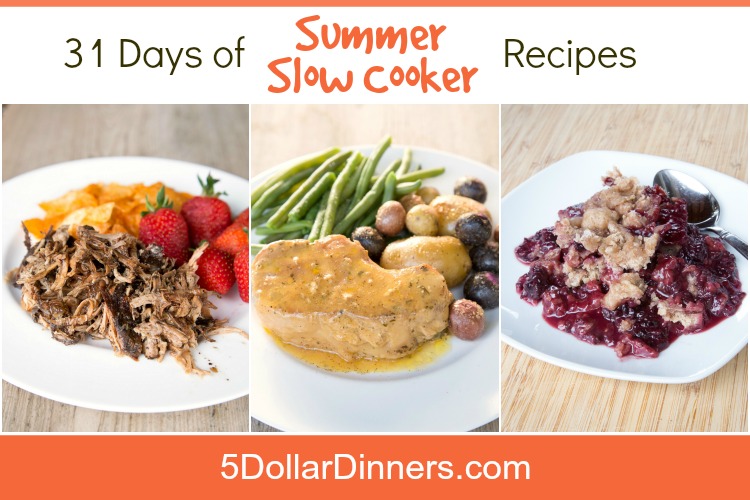 Other 31 Days of Series to check out:
Disclaimer: As an Amazon Associate, I earn commissions on qualifying purchases. Reviews, opinions are my own.