Leave a Favorite – Find a New Favorite in This Quarantine Virtual Recipe Swap and Recipe Ideas List
Quarantine have you making the same thing over and over?!
Feel like you've cooked dinner about 413 times this month?!
Running out of ideas of what to cook?!
Seems like you've made the same meal 5 times this week already?!
Tired of all the pasta and meat sauce?!
Need a new way to jazz up rice and beans?!
Or just desperate for new ideas for fast and easy dinner?!?
WELLLLLL.
There is a real reason for this dinner hour tension.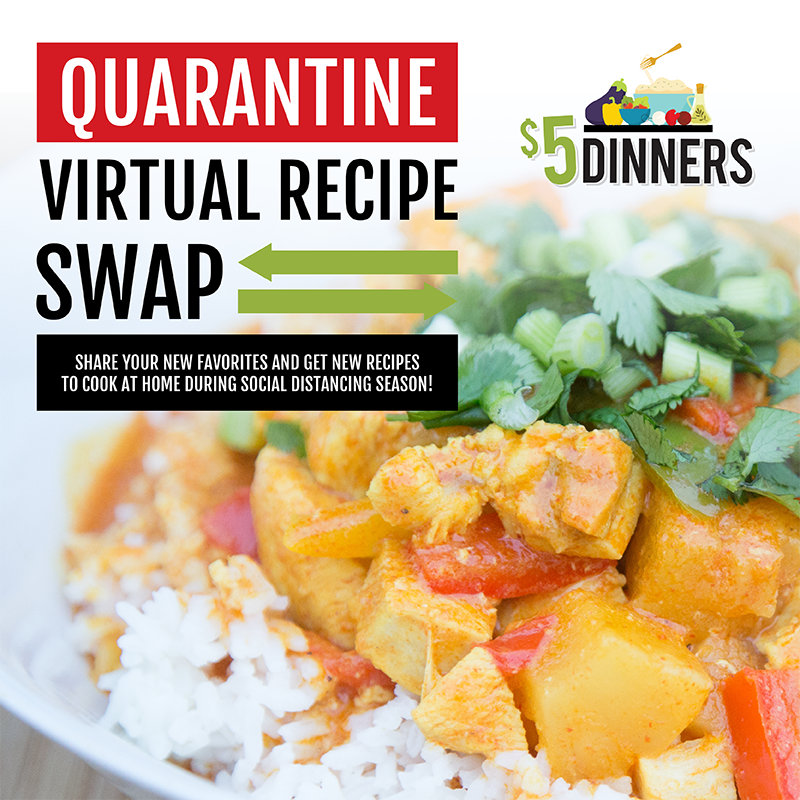 Quarantine Recipe Ideas
WE ARE ALL SO STRESSED AND EXHAUSTED and we default to meals that we don't have to think about making. We don't have much mental bandwidth to spare right now, so we fix meals that we can literally make without paying attention.
So we eat pasta and meat sauce…and just change up the pasta shell to make it feel like new. But then it's not new and it's just too old.
You feel me?!
Because I feel you in this too.
And that's why I want to help organize and coordinate a Virtual Recipe Swap that will help you discover new, simple meals to cook during this season of quarantine and eating so.many.meals.at.home.
To inspire you with new meal ideas.
To quickly connect you with new recipes to try.
To re-discover the importance of having dinner together as a family. (Even in this stressful time! We have had SO MANY laughter moments together at the dinner table in the past month!)
Ok, onto the recipes…but first…
The Quarantine Virtual Recipe Swap CRITERIA
None of these recipes will call for exotic ingredients or a laundry list of ingredients. None of these recipes will require an elaborate cooking method or strategy. Here is the short list of requirements:
Budget friendly
Fast and easy to cook
Pantry staple ingredients
Freezer Friendly
I WANT TO KNOW YOUR FAVORITE QUARANTINE RECIPES AND FEATURE SOME BELOW!!!
Please add a link to your favorite recipe in the comments below, or email the link to support (at) 5dollardinners.com, and we will consider featuring it below.
(At this time, we can't feature recipes that aren't already posted on the internet in this virtual recipe swap post. You are welcome to type up/include your favorite family recipes into the comments below for others to cook.)
The goal: Leave a recipe, take a recipe.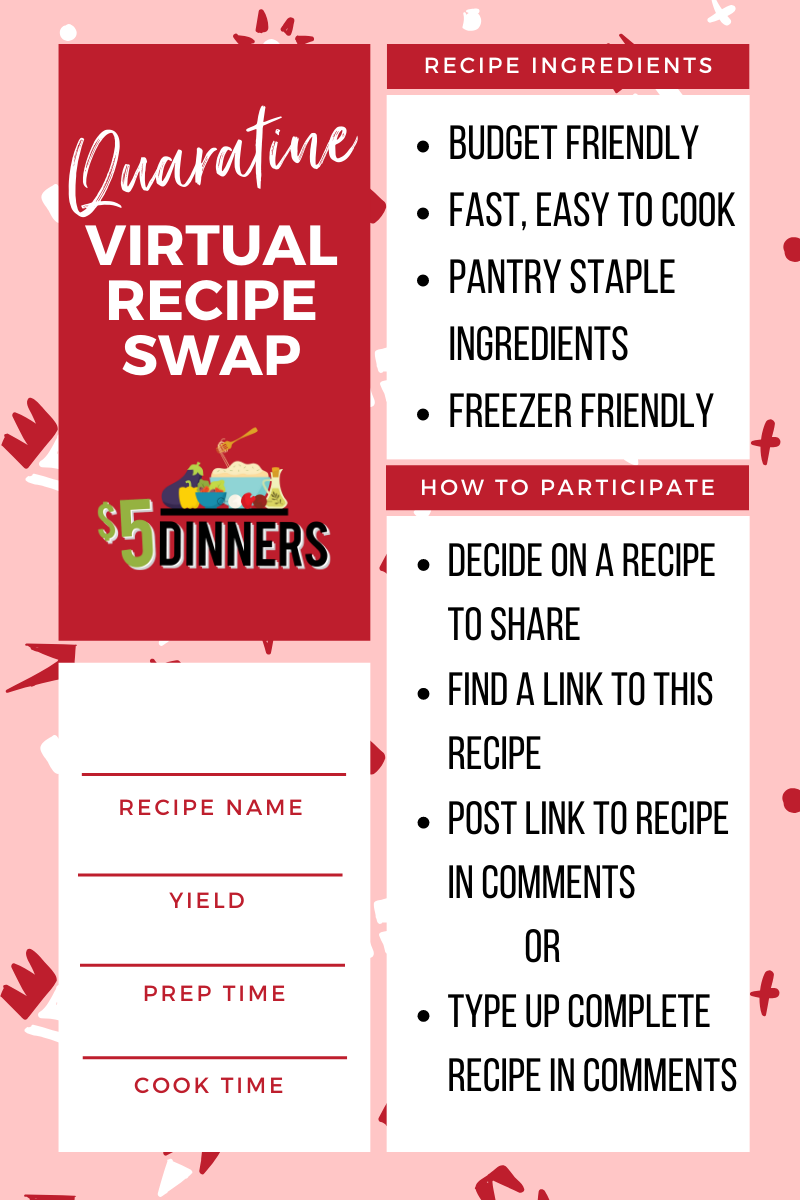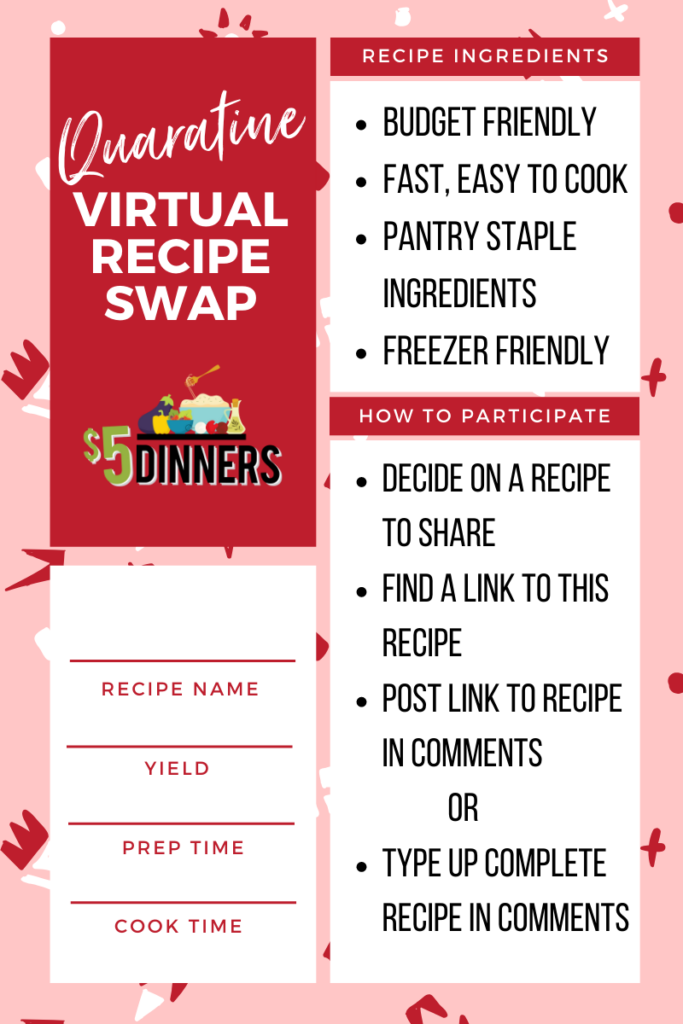 THE QUARANTINE VIRTUAL RECIPE SWAP
And without further ado…some recipes that you could cook this next week…
One Dish Dinner Rice and Beans Recipes
Best Freezer to Slow Cooker Recipes
$5 Dinner Fans Recipe Recommendations!