*** UPDATED FOR CORONAVIRUS Pantry Cooking…
Below is a list of recipes that you can make from Pantry Staple Ingredients. I've also included the full recipe, as well as a shopping list to go with it!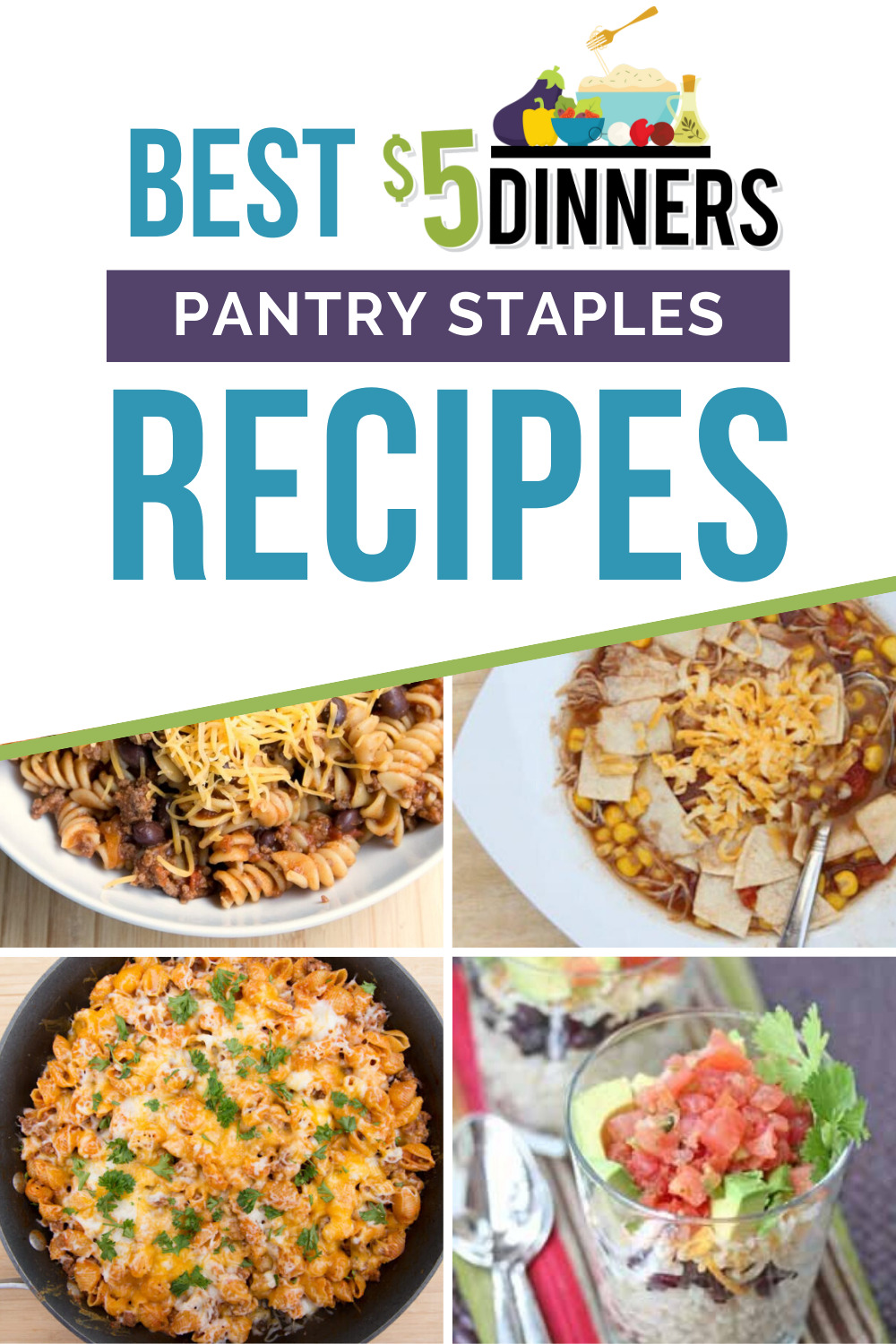 Pantry Staples Recipe List
Ranch Chicken Wraps from Kimberly W.
Tex-Mex Soup with Homemade Tortilla Chips from Stacey
Chicken Zucchini Bake from Carol
Pork Sausage Pasta from Melissa
Stuffed Greek Chicken from Charity
Apricot Chicken Pasta from Bethany
Chicken Alfredo with Spinach from Jaime
Cabbage Roll Casserole from Mat
Chilaquiles from Wendy
Sourdough Beef Melts from Kimberly T.
Thanks to ALL of you who submitted recipes.
Download and Print Now!
Feel free to print the list of recipes, as well as PRINTABLE RECIPE CARDS for all the Pantry Staples Recipes listed above!!!

Also, the $5 Dinners Pantry Staples List is here, shown above!! Print as a Word document, or as an Adobe .pdf file.