Everything you need to know for making the best cheap taco recipes, week after week, in your kitchen!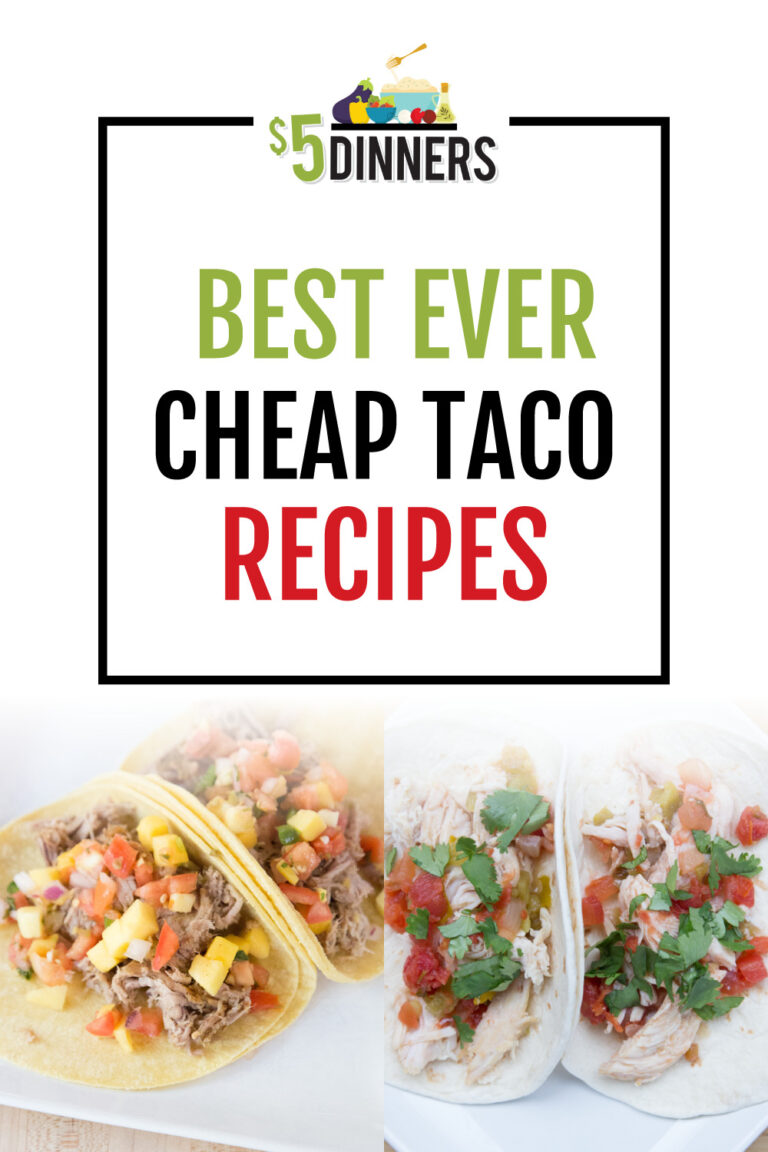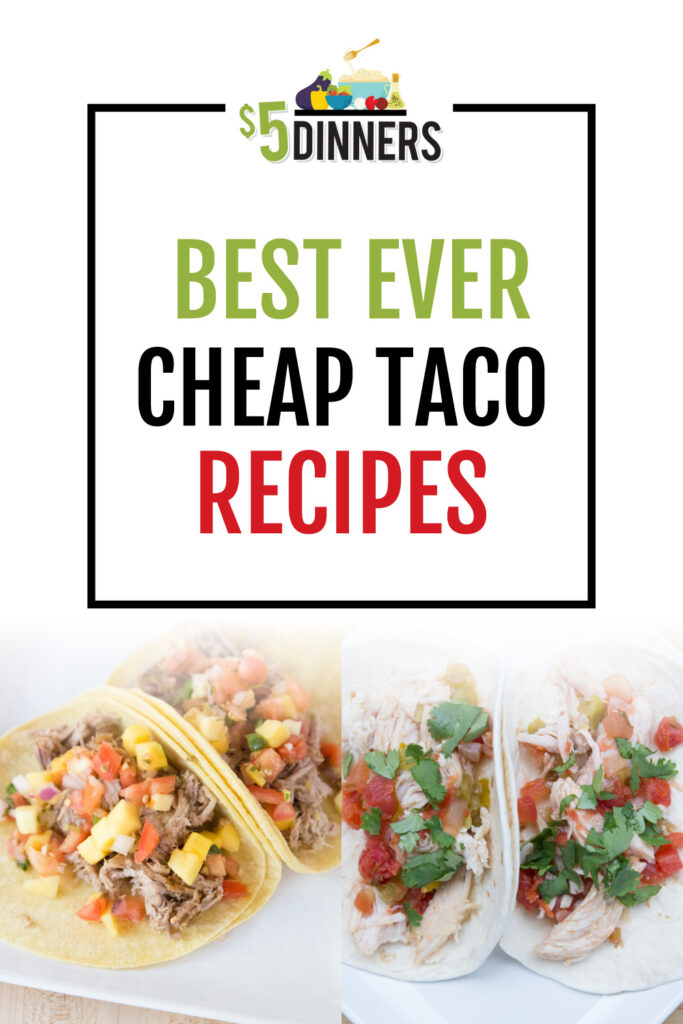 Oh, tacos. We love them. Especially when they are CHEAP tacos.
Tacos are awesome for many, many reasons… aside from how delicious they are. Taco meals provide an easy way to accommodate dietary preferences, because they can be assembled with different fillings and toppings. This also makes them a picky eaters dream!
(AND gives kids a great feeling of power as THEY get to choose how to assemble their taco dinner. Praise be.)
There are less dirty dishes in the sink after a taco meal, because no one really needs any utensils to eat them! Which also means they are perfect for on-the-go eats.
With tacos, the possibilities are endless because there are so many variations for the tortilla these days. Our local grocery store makes a delightful mixed tortilla fresh in their bakery of corn and flour! I've seen cheese wraps and jicama wraps, and of course lettuce wraps – perfect for low-carb needs. There are gluten free options and flavored tortillas like spinach and roasted red pepper. And now I'm just getting really hungry.
Tacos are typically a budget-friendly option, because if you can find meat on sale and fill the taco with something cheap like rice or beans – it makes for a really filling and frugal meal! Cheap tacos are easy to prepare too. They are usually a dump-dinner style meal that can be tossed in the Slow Cooker or Instant Pot, or a quick one pan skillet recipe.
What You Need for Cheap Tacos Recipes
Main filling: meat or beans
Other fillings: rice, cauli-rice, quinoa
Toppings: lettuce, pico de gallo, salsa, cheese,
Tortilla: corn, flour, mixed, lettuce, cheese wrap, gluten free tortilla, no-tortilla taco bowl
How to Make Cheap Tacos
Cook the main filling.
Prepare your other fillings.
Pull out topping and tortilla options.
Let everyone assemble their own tacos OR assemble the tacos for them if you need to stick to strict serving sizes.
Money Saving Tips for Making the Best Cheap Taco Recipes
Find meat on sale!
Chicken – divide it up, toss with a marinade or sauce and freeze
Ground beef – brown and portion out into meal sizes for super quick meals
Pork/beef roast – add marinade and toss in the freezer
Tortillas can be frozen!
Toss leftover tortillas in the freezer, or snag extra packs when you see them on sale – keep in the freezer for later.
The Ultimate List of CHEAP Taco Recipes