This recipe is featured in our 20 Meals from Costco for $150 Meal Plan #1.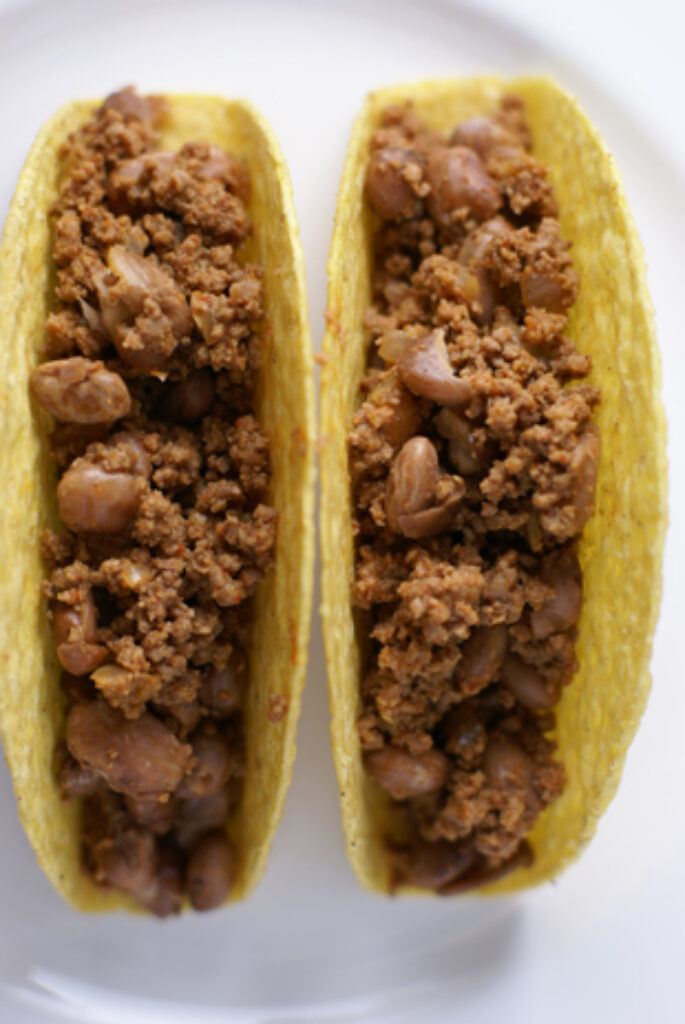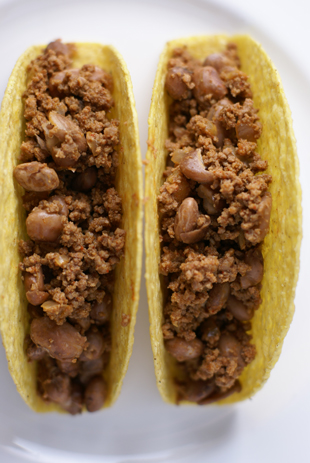 Stretching those proteins!  It's KEY!
Proteins can be very expensive. So stretching them can help bring down the overall cost of your meal…and ultimately your grocery bill! (If you haven't checked out my How to Spot a Great Price on Meats, now would be a great time to do that!)
What I love about the beef and the bean combination…is that you get double the protein and some fiber too!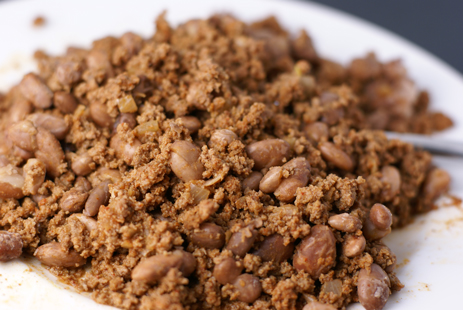 Tonight's dinner was just for the boys, as I'm off to hang out with some other bloggers and the folks at Kroger tonight.  I left the guys  with these tacos!
Taco Meat (freezer) + Pinto Beans (freezer) + $1 Taco Shells + some cheese, tomato and lettuce + frozen corn = Simple and Easy Dinner!!!
What are some creative ways that you stretch the proteins in your meals???
This recipe is featured on Meal Plan Monday #213.