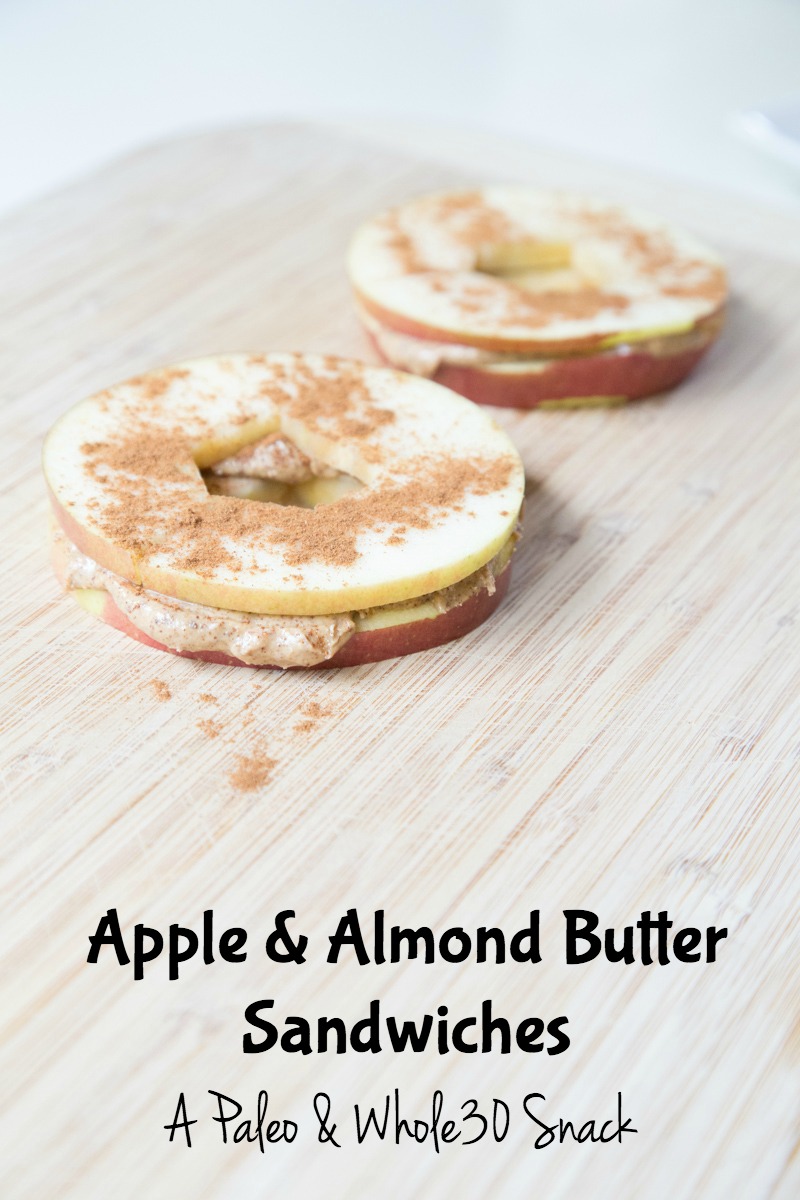 3 ingredients.
4, if you soak the apple slices in lemon juice. But you don't have to do that, unless you aren't going to eat them right away.
TIP: If you are cutting and sending apples in lunchboxes, or as a sandwich like this to eat later, try this to keep the apples from browning. I've had apples stay completely 100% their original color for as long as 6 hours after being cut and soaked in this way:
Fill a small mixing bowl with room temp or slightly chilled water. Add 1 tsp or lemon juice per 1 cup of water and stir well. As you cut the apples, drop them into the lemon water and let them soak for 5-10 minutes. The acid from the lemon juice will keep them from oxidizing and browning, and it won't leave that tart-bitter lemon juice flavor on the apples because it is diluted by the water. Boom!
Alrighty…so now that you know that, it's time to get these apple almond butter sandwiches made for an after school snack, or for lunch at school or work this next week!
(And yes, you could use peanut butter. I just like the tiny bit of added sweetness from the almond butter!)
Pin all of our 31 Days of Healthy Snack Recipes here!
Follow $5 Dinners' board 31 Days of Healthy Snacks on Pinterest.
Erin's Personal Recommendations for Healthy Snacks Supplies: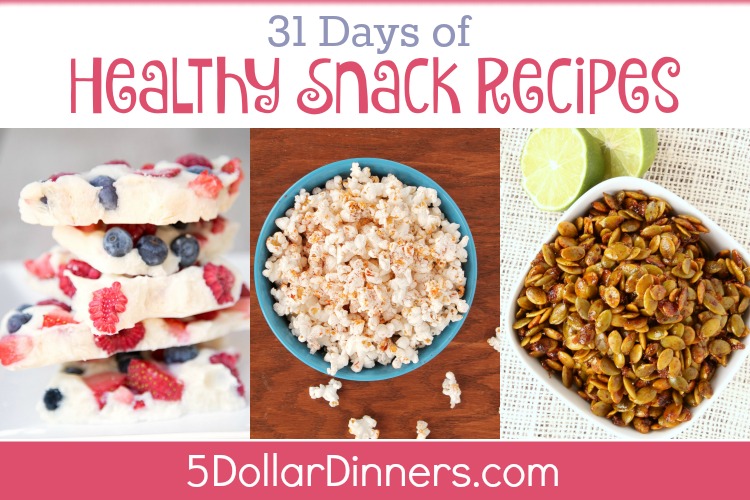 See all of our 31 Days of Healthy Snack Recipes here!
Other "31 Days of" Series to check out:
Disclaimer: As an Amazon Associate, I earn commissions on qualifying purchases. Reviews, opinions are my own.