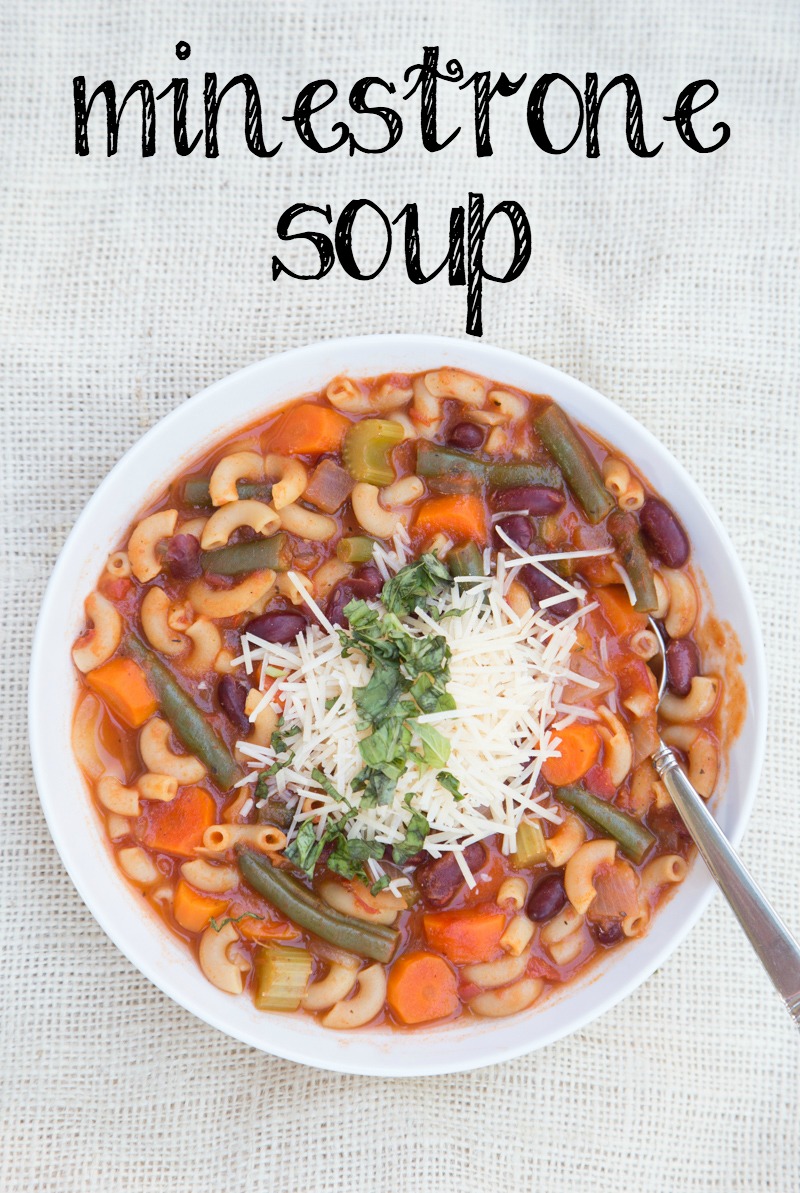 I adore a bowl of Minestrone soup.
I adore pretty much any bowl of soup. And that's why I've loved this month…sharing all these amazing soup recipes with you. My taste buds and tummy are happy, and I hope yours will be too…as you try these new recipes!
I like to make my Minestrone soup with butter as the fat base for sauteing the veggies. It some how adds just the teensiest hint of creaminess to the soup. You could certainly use olive oil, but try it with butter and see if you notice a difference!
Also, I highly recommend the fresh basil garnish. Might not be worth spending $2 for a little packet of basil from the store…unless you plan to make a fresh basil pesto in the same week! (Then it's totally worth buying the little pack of basil!) But if you have a basil plant on your porch or in your garden, go tear off a few leaves and chop-chop-chop to garnish this soup.
Mmmmmmm.
Note: I've tagged this as vegetarian, so if you want to make this vegetarian…use vegetable stock 🙂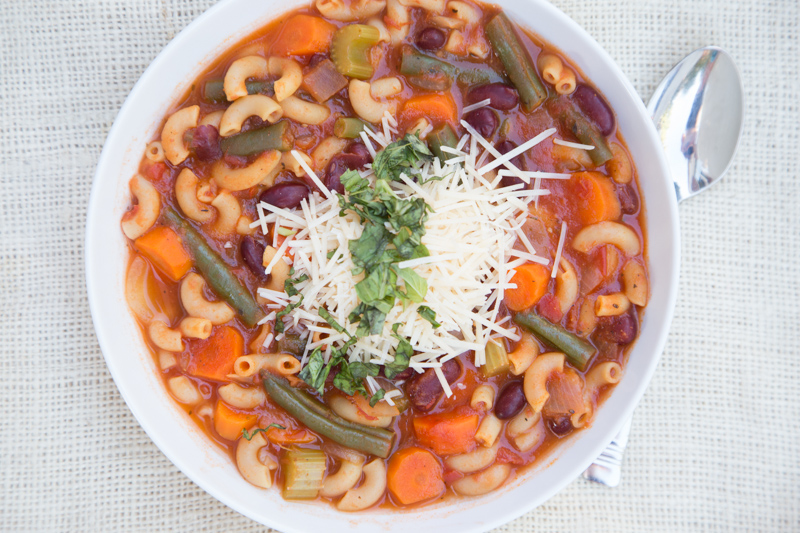 Divine…hope you enjoy it!!!
Ingredients
2

Tbsp

butter

1

small

white onion, chopped

2

stalks celery, chopped

2

garlic cloves, crushed

4

carrot sticks, peeled and chopped

1/2

lb.

green beans, trimmed and cut into 1" pieces

15

oz

can tomato sauce

15

oz

can red kidney beans, drained and rinsed

6

cups

chicken or vegetable stock

1 1/2

cups

elbow pasta

Salt and pepper to taste

Parmesan cheese & fresh basil, optional garnishes
Instructions
In a large saucepan, melt the butter and saute the onion, celery, garlic and carrots for 4 to 5 minutes. Stir in the green beans, tomato sauce, kidney beans and stock. Bring to bubbling.

Once bubbling, stir in the pasta noodles and cook for 8 to 10 minutes, or until al dente. Seaon with salt and pepper to taste.

Remove soup from the heat and prepare to spoon into serving bowls. (You don't want the pasta to overcook!)

Serve Minestrone Soup with optional Parmesan cheese and chopped fresh basil.
Erin's Personal Recommendations for Chili, Soup & Stew Supplies: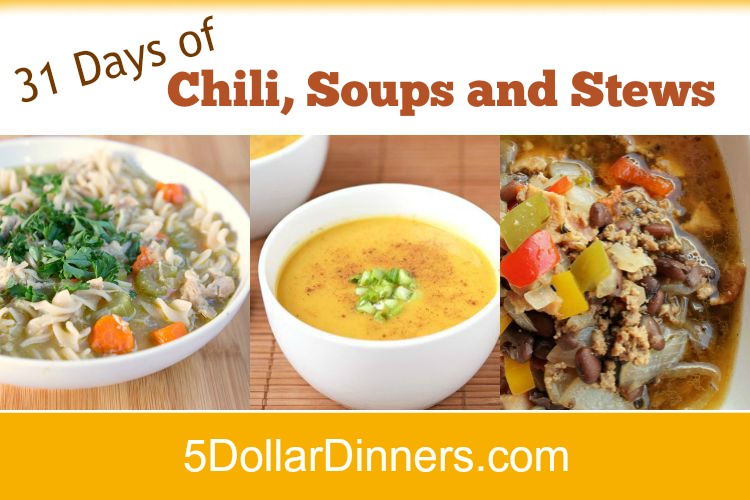 Other "31 Days of" Series to check out:
Disclaimer: As an Amazon Associate, I earn commissions on qualifying purchases. Reviews, opinions are my own.