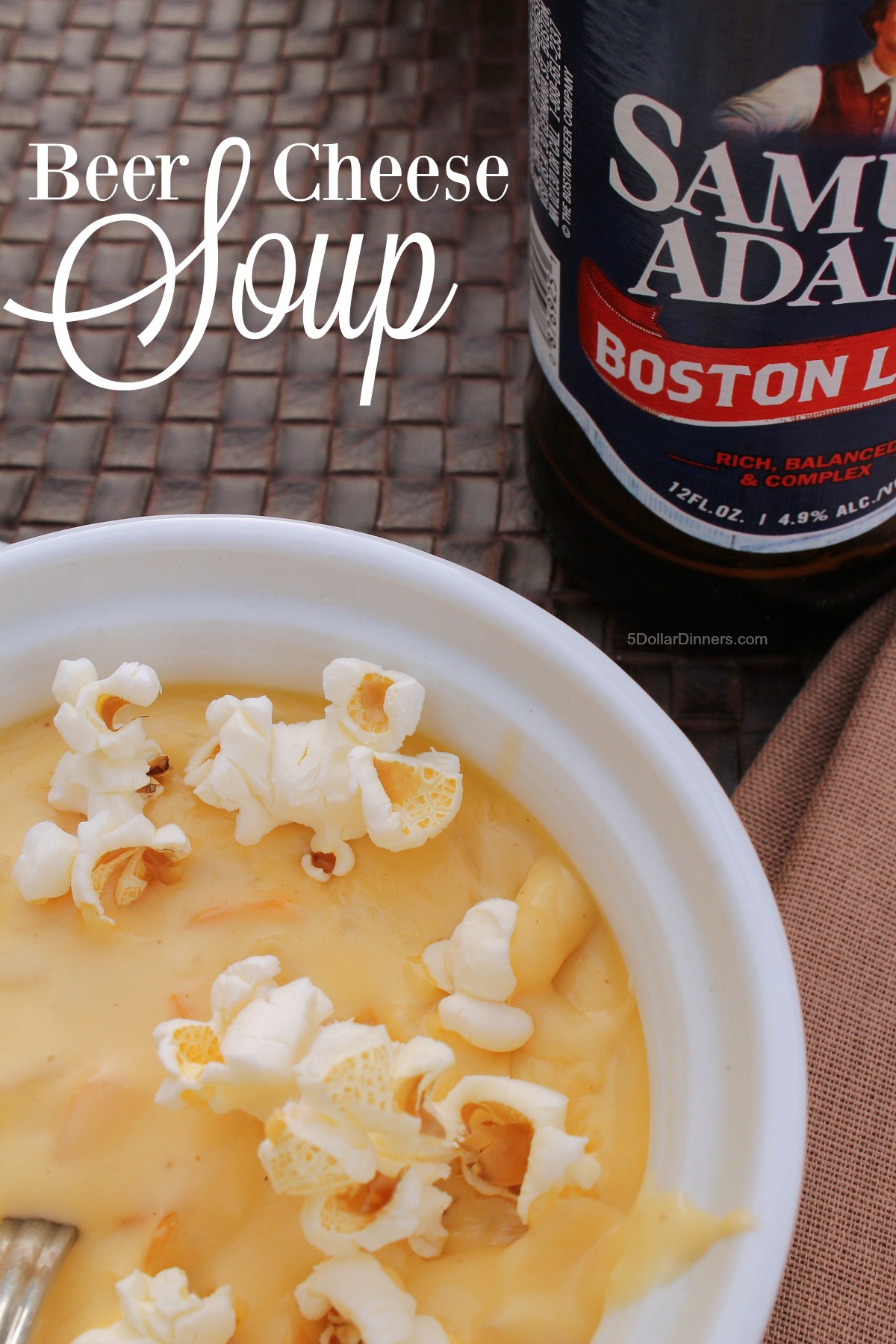 I've already heard from some friends that the Broccoli Cheese Soup was to.die.for. If you loved that, then you'll love this Beer Cheese Soup. It is so rich and creamy!!!
The sharp cheddar paired with the white American cheese – seriously, drooling over this cheesy combo!
And I highly recommend the popcorn garnish. Because Beer Cheese soup just isn't Beer Cheese soup without a popcorn topping!
UPDATE: we've had a number of questions on what kind of beer to use, so let me help!
Michelob AmberBock, Samuel Adams Boston Lager, or Shiner Bock would be my choices for a stronger, more distinct flavor. Looking for a lighter beer flavor? You could try Sierra Nevada Pale Ale or Boddington's Pub Ale.
So in general, any lager or bock will have a stronger flavor. And, any pale ale or blonde would be lighter in flavor. But, keep in mind, if you don't know if you like the beer, then I wouldn't pour it into your soup without trying it first. 🙂
Also, if you truly just want a delicious cheddar soup, then omit the beer, and add another cup of broth!
Full of cheese and full of flavor!
Ingredients
1/2

cup

unsalted butter

2

medium

carrots, finely chopped

1-1/2

medium

white onions, diced

3

cloves peeled garlic, minced

2

cups

heavy whipping cream

12

oz

beer

1

cup

beef broth (or vegetable broth)

1/3

cup

cornstarch

1

Tbsp

dried ground mustard

dash of nutmeg

1/2

tsp

salt

1/2

tsp

ground white pepper

12

oz

sharp cheddar, shredded

12

oz

White American cheese, chopped

popcorn, optional garnish
Instructions
In a large pot, melt the butter over medium heat. Add the onion, carrots, and garlic. Saute for 4 - 5 minutes until carrots start to soften.

Add the cream,beer, mustard, nutmeg, salt and white pepper to the pot. Bring to a boil and reduce heat to low. Simmer for 7 minutes.

In a small bowl, combine the broth and cornstarch. Stir until all the lumps are gone. Add to simmering pot and stir to combine. Bring to a simmer for another 2 minutes until soup has thickened.

Add the cheese slowly, stirring continually.

Serve with popcorn for garnish.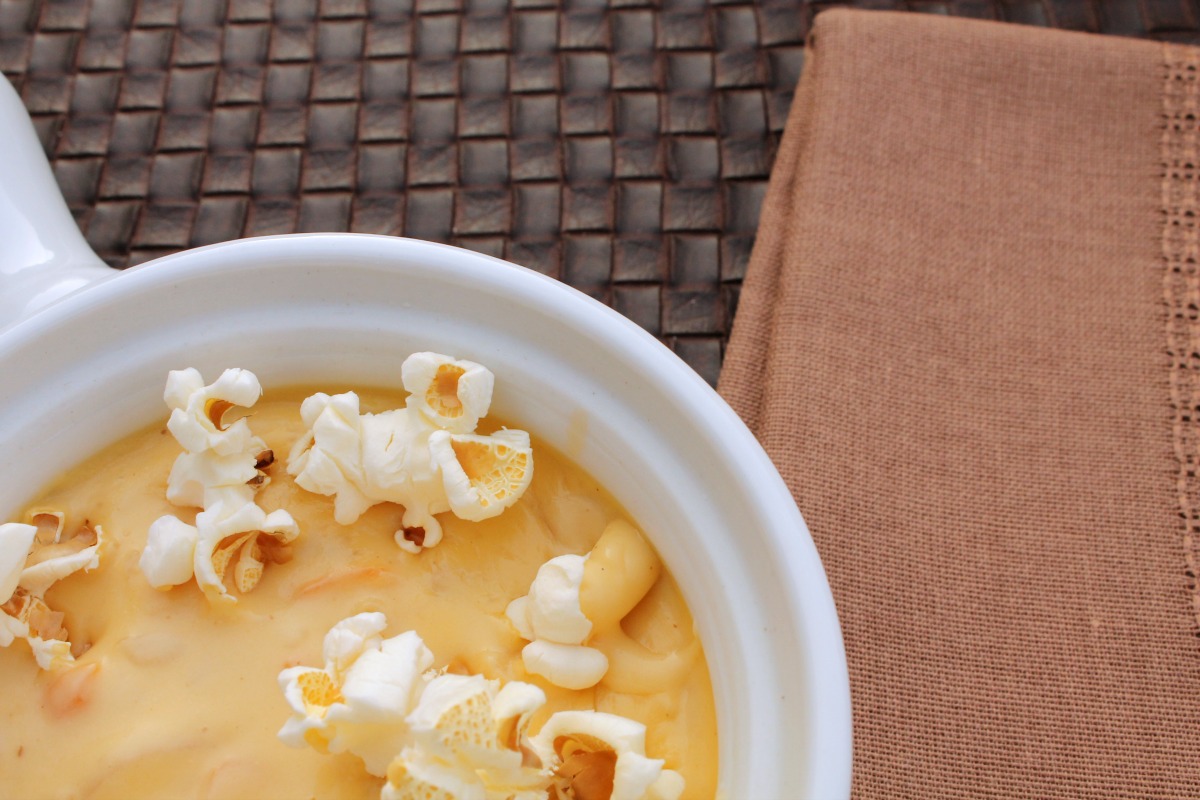 Erin's Personal Recommendations for Chili, Soup & Stew Supplies: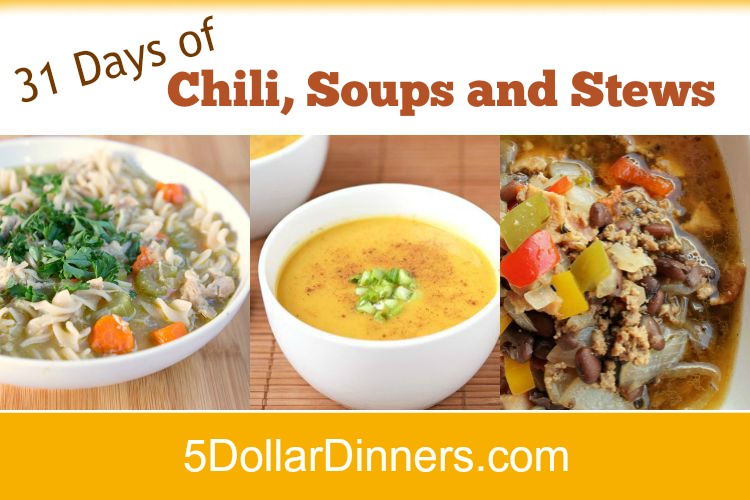 Other "31 Days of" Series to check out:
Disclaimer: As an Amazon Associate, I earn commissions on qualifying purchases. Reviews, opinions are my own.