A great list of super quick dinners that you can have on the table in less time it would take to sit in the drive thru lane!
With the hustle and frenzy of back to school season and starting up the activities, practices and events, the calendar looks quite frightful.
It seems that we have something pressing every night of the week, despite my best efforts to keep a balanced schedule.
Family dinner at the table is a top priority for our family, and I wanted to share a list of go-to recipes that will help get the dinner onto the table…even if everyone has different activities that night.
In the past, I've called these 31 Minute Dinners or 15 Minute Dinners or "No-Thought Dinners" or N0-Cook Dinners. Today, I'm calling them…
Super Quick Dinners for Nights When Everyone Has Practice!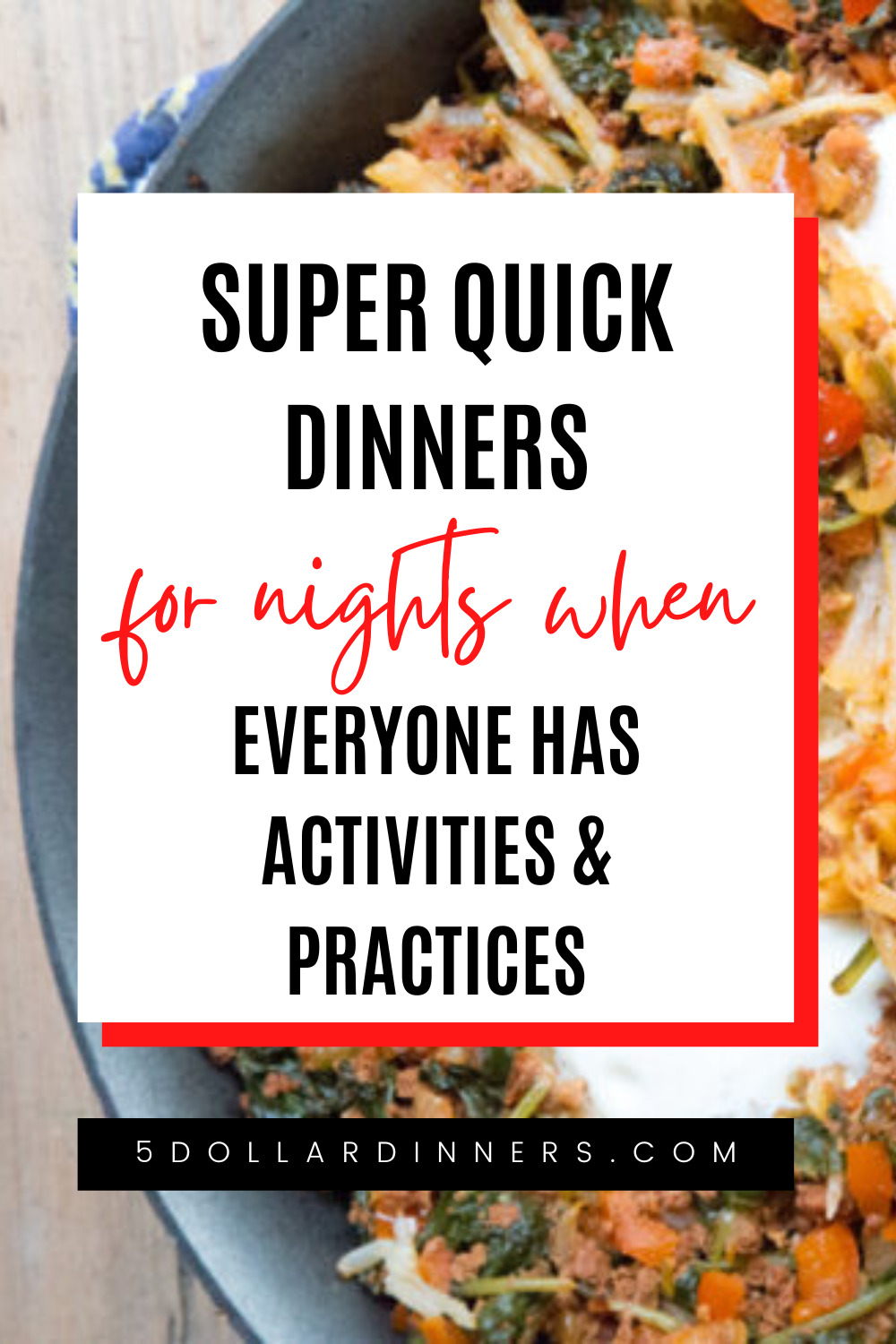 Find a new favorite "Everyone Has Activities Tonight Recipe" below!