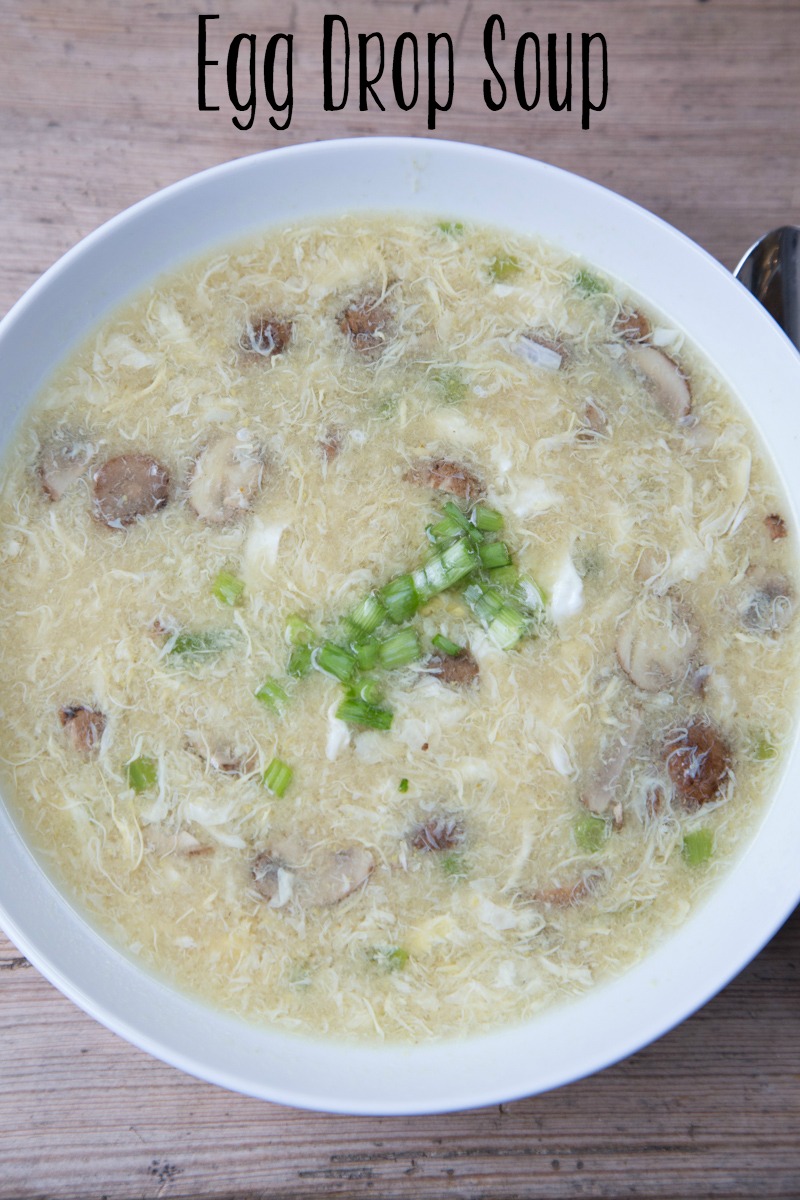 Just because it looks fancy and is something that you normally enjoy at a Chinese restaurant doesn't mean you can't make it at home.
Egg Drop Soup seems like the elusive soup. At least it always did for me. Maybe because it was just something you "ate when dining out."
BUT…it's so flipping simple to make at home.
I didn't realize I'd never shared an Egg Drop Soup recipe until this soupy 31 Days series. So here is my budget-hacked version, adapted from my friend Elise at Simply Recipes.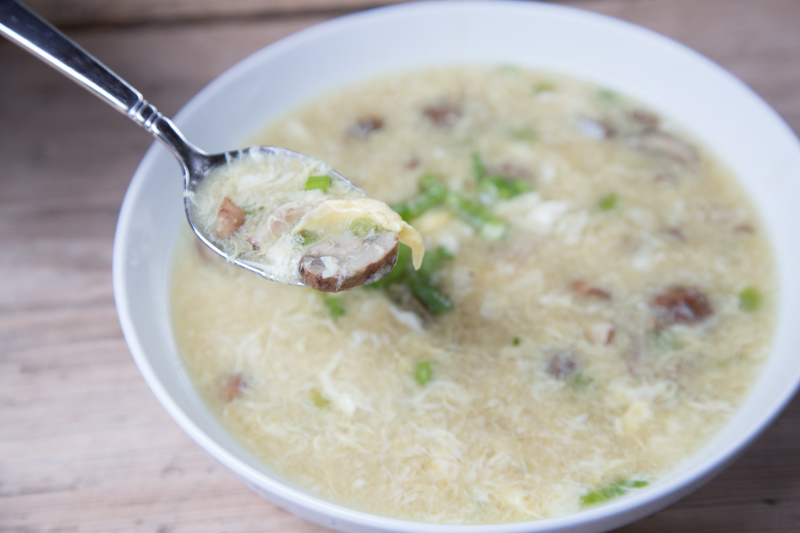 Here…take a sip…
(Oh, how I wish that you could sip through the screen!)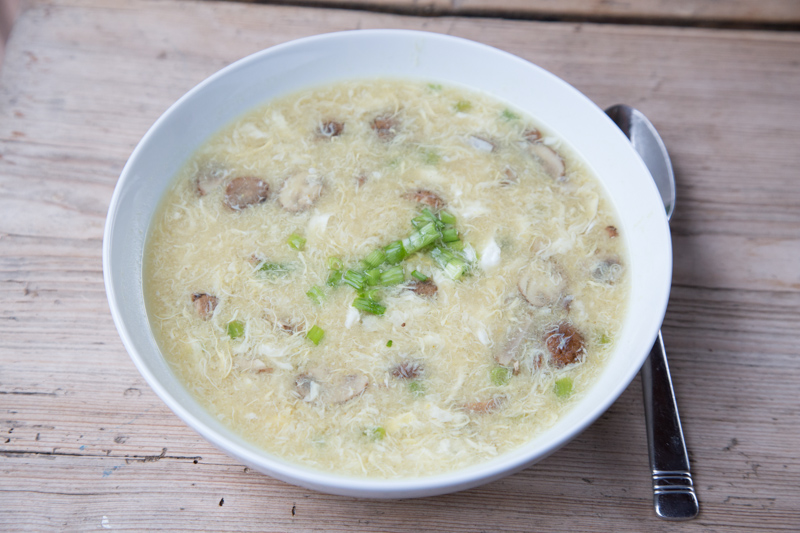 Enjoy!!!
Ingredients
4

cups

chicken stock

1

Tbsp

cornstarch

1

cup

chopped baby bella mushrooms

1

Tbsp

soy sauce

1 tsp ground ginger

4 green onions, chopped & divided

3 eggs, beaten

Pinch of salt and pepper, to taste
Instructions
In a small saucepan, warmthe chicken stock and whisk in the cornstarch. Add the chopped mushrooms, soy sauce, ground ginger and most of the green onions (set some aside for garnish.) Bring to bubbling and then stir the soup quickly until it is spinning in the saucepan.

Carefully/slowly stream in the beaten eggs into the spinning soup. You might have to give it an extra spin or two while streaming in the eggs. Let cook for another minute until eggs have cooked and 'ribboned' into the soup.

Remove from heat and serve.

This is the perfect side dish or appetizer for Homemade Fried Rice!
Erin's Personal Recommendations for Chili, Soup & Stew Supplies: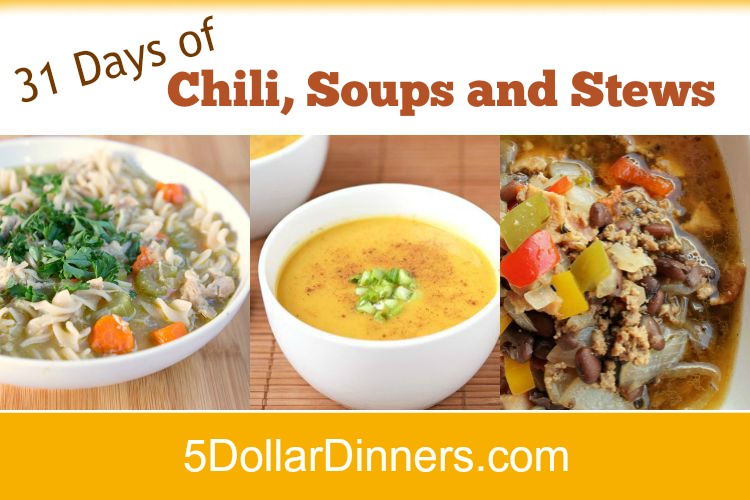 Other "31 Days of" Series to check out:
Disclaimer: As an Amazon Associate, I earn commissions on qualifying purchases. Reviews, opinions are my own.