Easy Holiday Side Dish Recipes for the Slow Cooker and Instant Pot that don't require oven space!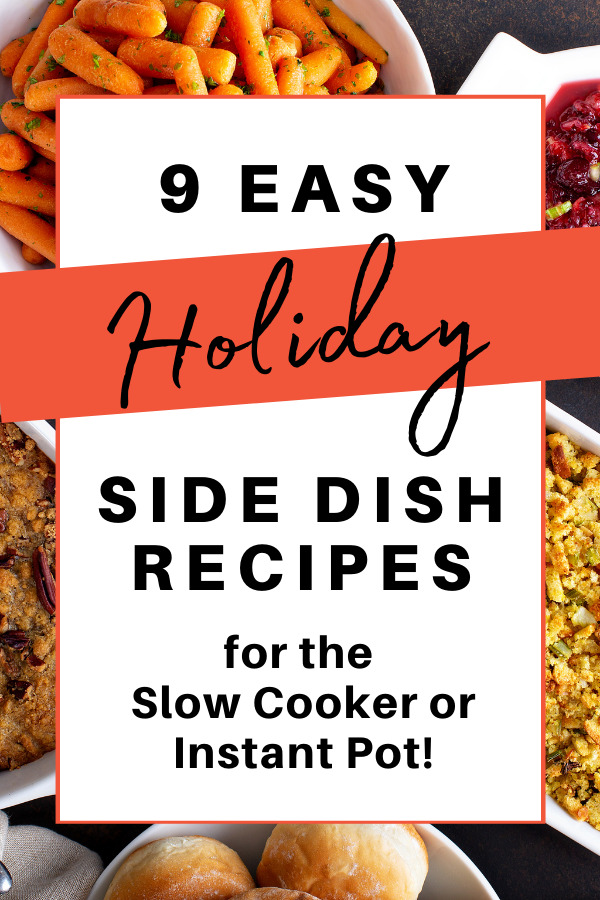 During holiday meal prep, oven and stove top space fills up REALLY FAST.
When the space starts to run out… the frustration and the overwhelm and the heat starts to rise.
My solution to this? Toss as many side dishes into my beloved countertop appliances as I can!
This helps the oven and the stove top work a little less, plus it gives me a chance to get multiple things cooked at once.
Below you will find all my favorite holiday side dish recipes for the Slow Cooker and the Instant Pot.
Chances are, once you try these dishes this way you'll what a dream come true it is and will never want to go back to your old ways again!
Enjoy and happy holidays!