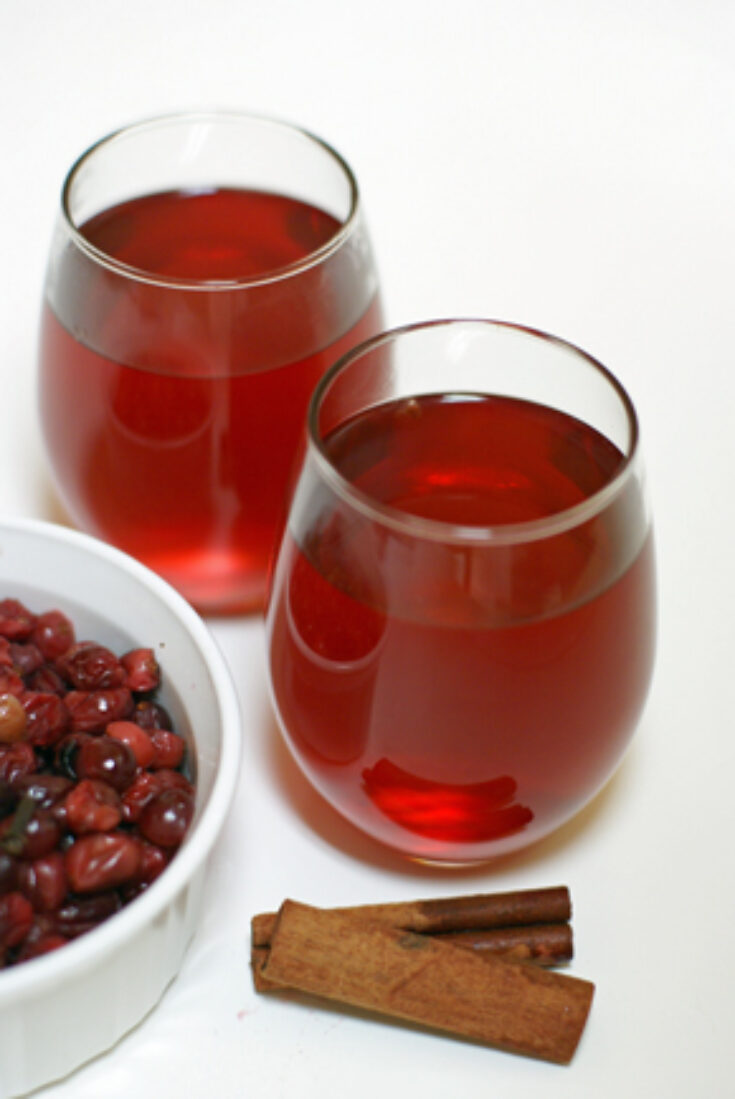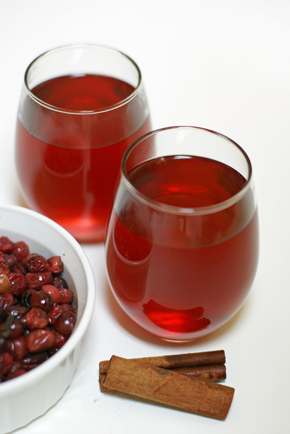 Fresh cranberries.
Whole cinnamon sticks.
Whole cloves.
100% apple juice.
Throw all this into a slow cooker, and you've got a healthy holiday drink from heaven!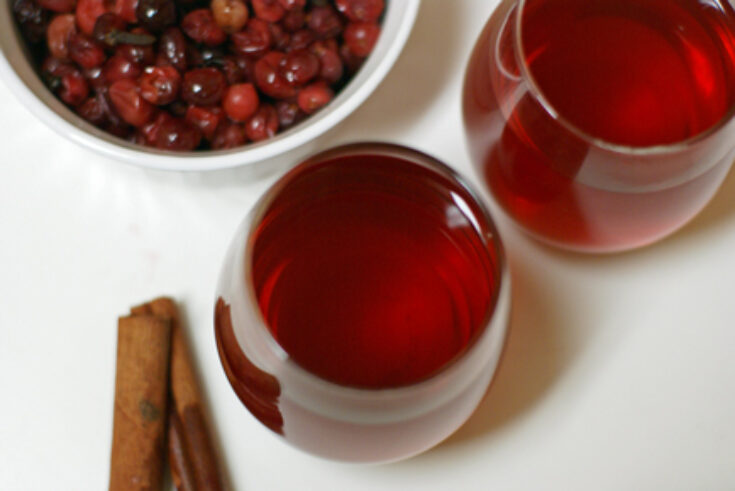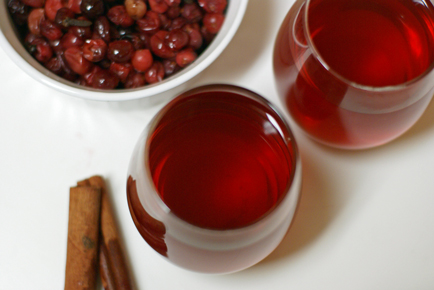 Delicious-ness in a cup!
Cranberry Apple Cider

Ingredients

1 64 oz. bottle 100% apple juice
12 oz. bag fresh cranberries
Handful whole cloves
Couple cinnamon sticks

Directions

Pour the apple juice into the slow cooker.  Add the fresh cranberries, whole cloves and cinnamon sticks.
Set on high for 4 hours. Strain the cranberries, cloves and cinnamon sticks before serving.
The cranberries will pop and release their tart juices.  The sweetness of the apple juice will balance it out.  If you wish for a sweeter cider, then add a few Tbsp of brown sugar to sweeten it up!
Serve warm, straight of out the slow cooker.
This recipe is featured on Meal Plan Monday #138.