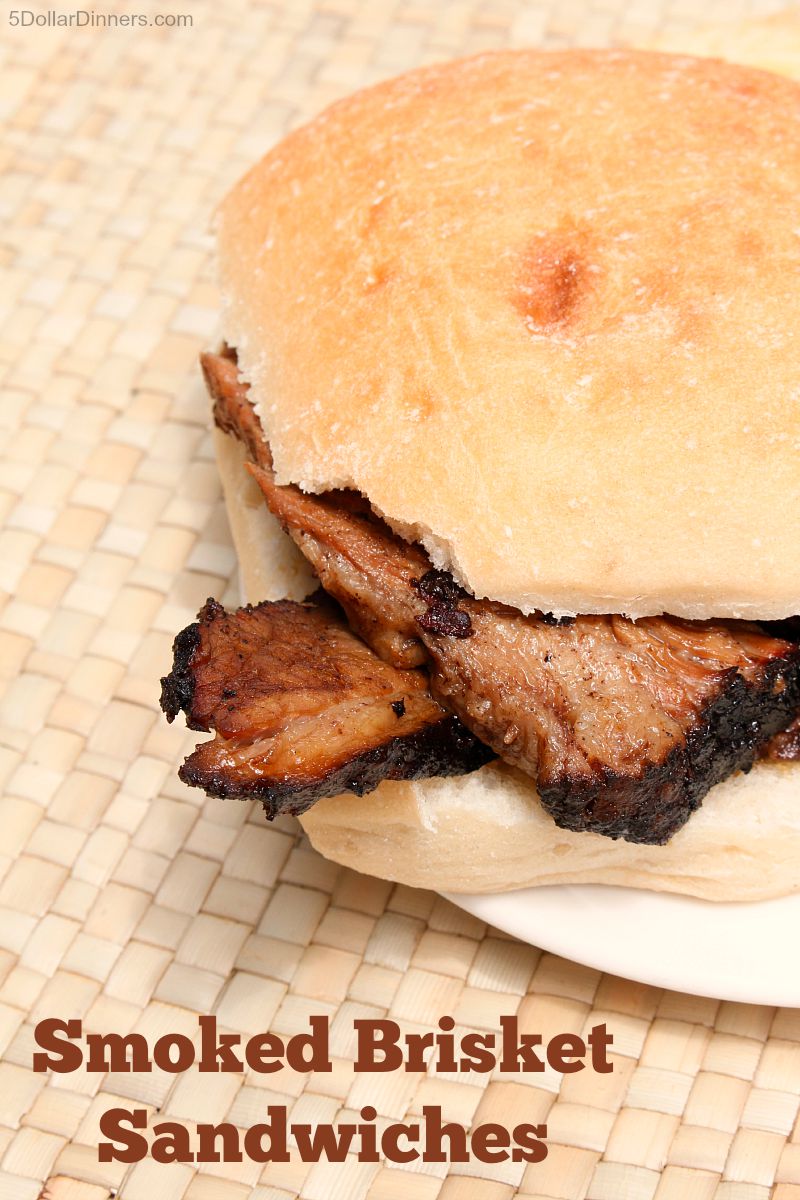 It's time to get our smoke on friends.
This homemade brisket is too.die.for. Please read the recipe carefully, as smoking your own brisket is an investment…both in time and in that you are purchasing a very large piece of meat (that you will use for several meals!!!)
This simple yet fantastic rub makes for the perfect brisket that you can slice and throw onto sandwiches…BBQ restaurant style!
Note: If you are grilling over charcoal, I HIGHLY recommend using Pecan wood to add additional flavor as it smokes and cooks out on the grill.
P.S. Your neighbors might show up the day you make this. Correction, your neighbors will show up the day you smoke your own brisket. (hehe)
DIY BBQ Brisket Sandwiches
Ingredients
10

lbs.

beef brisket

2

Tbsp

onion powder

2

Tbsp

garlic powder

1/2

cup

brown sugar

1/4

cup

chili powder

2

Tbsp

paprika

2

Tbsp

black pepper

1/4

cup

salt

Deli rolls or hamburger buns, for serving

Fresh veggies, as side dish

Serve with BBQ sauce and onions, if desired

1

plank

pecan wood
Instructions
Combine all seasonings into a small mixing bowl. Mix until blended.

In a very large pan, prepare the brisket by removing any loose fat or flaps of meat.

Smear the rub mix all over the brisket. Cover and refrigerate for 12 hours or overnight.

Soak the pecan wood in water overnight also. If you forget, then soak for at least 2 hours before you grill. Just immerse the chunks in water.

Use a very small amount of charcoal to start a fire on one side of your grill. When the fire is still flaming place the pecan wood on top. Leave the grill lid open until the flames die down. Close the lid and open the vents to keep the air flowing over the wood. Bring the grill temperature to around 200 degrees. When it reaches 200 degrees then you're ready to add the brisket.

Place the brisket fat side up directly on the grates of the grill on the side opposite of the wood. You want the meat away from the heat because you don't want the meat to cook too fast. Close the lid and make sure to add wood to keep the temperature at around 200 degrees. Smoke for 4 hours in these conditions.
Erin's Personal Recommendations for Grilling Recipe Supplies: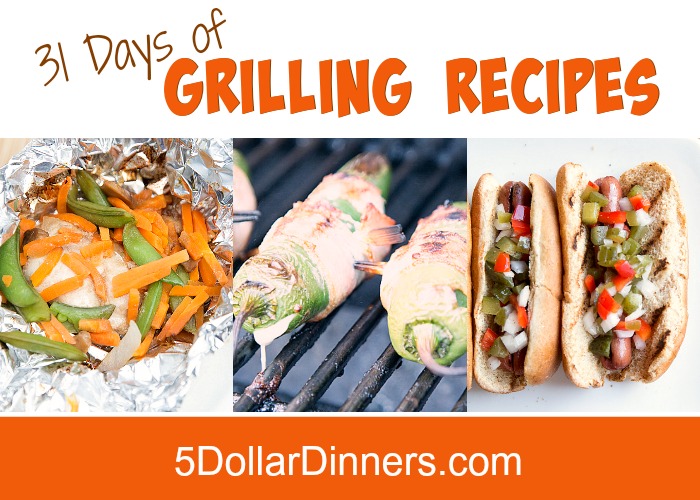 Other "31 Days of" Series to check out:
Disclaimer: As an Amazon Associate, I earn commissions on qualifying purchases. Reviews, opinions are my own.