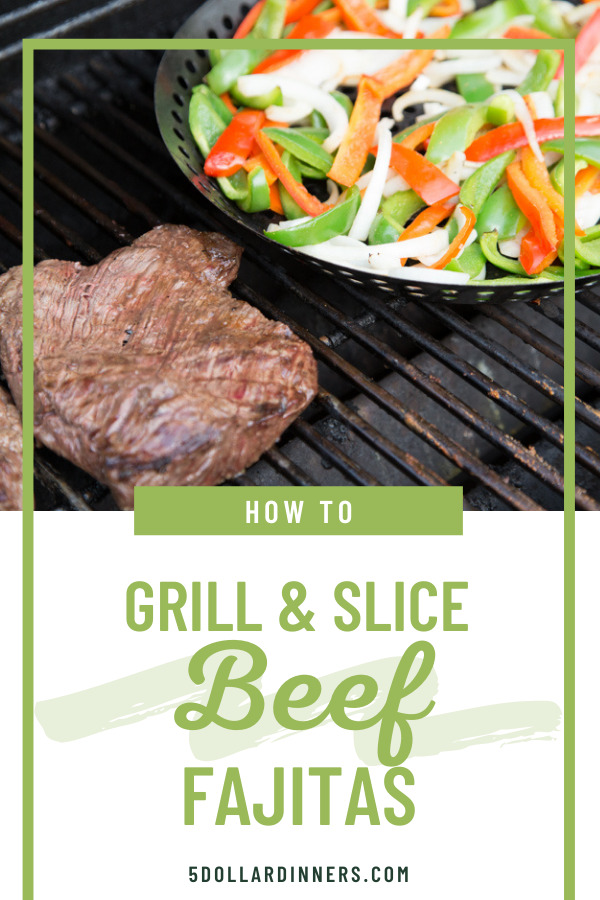 I have absolutely no idea why or how I have not shared a Beef Fajitas recipe in the past here on $5 Dinners! One, because I LOVE them and order them often when we go out for TexMex. Two, because they are so delicious and beef fajita meat is an inexpensive cut of meat. Three, because I want you to make them using meat, your own marinade and slicing them yourself.
(I know you can get the pre-marinated kind that are already cut up, but grilling the meat whole and slicing is so much tastier! And so is slicing fresh bell peppers and grilling them in a veggie basket, alongside the meat!)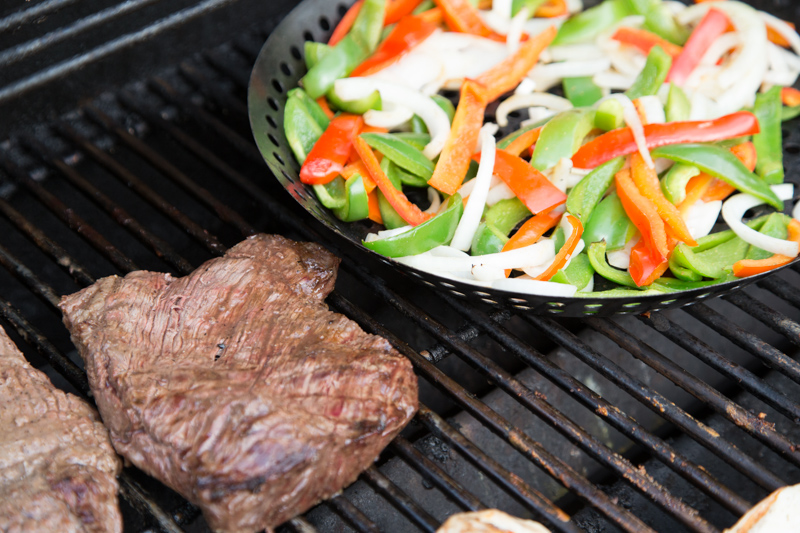 How to Slice Beef Fajitas
The key to getting the perfect beef fajita slices is to cut 'across or against the grain' of the meat, as I show and explain in the video.
If you slice 'with the grain,' then the meat is really tough and when you bite into the tortilla and beef, you'll end up chewing and chewing and chewing. When you slice 'across the grain' the meat will 'fall apart' easily as you take each bite and won't be challenging to chew at all!
So know that you know how to properly slice beef fajitas.
(Note: My grocery store sells the 'beef for fajitas' package. If your store doesn't offer that, you can use skirt steak or even flank steak. You can also ask if they will tenderize it for you, that will help make it 'softer' too!)
The key to crazy delicious beef fajitas is letting them marinate a long time (overnight, ideally!) in the lime juice and spices, as the lime juice will help tenderize them before you grill them.
Ingredients
1 1/2

lb

skirt or flank steak

3

limes, juiced

1

packet taco seasoning

(or 1 Tbsp homemade taco seasoning)

1

green bell pepper (or poblano or jalapeo or serrano), seeded and sliced

1

red bell pepper, seeded and sliced

1

small

white onion, sliced

8

flour tortillas

Optional toppings: salsa, sour cream, shredded cheese, guacamole

Fresh fruit, as side dish
Instructions
Place the beef in a shallow dish and squeeze the juice from the limes over the beef and then season both sides with the taco seasoning. Let marinate for at least an hour, ideally overnight.

Turn on the grill.

Slice the veggies and prepare the toppings.

Grill the beef for 6 to 8 minutes, per side, until cooked through. Cooking time may vary depending on heat over the grill and thickness of the beef.

Grill the veggies alongside the beef in a grill basket, or in a "foil basket." (Use a piece of foil and make a 'basket' for the peppers and onions.

Slice the beef across the grain once it has cooked.

Add beef, peppers and onions and toppings to the tortillas.

Prepare fresh fruit.

Serve Grilled Beef Fajitas with fresh fruit.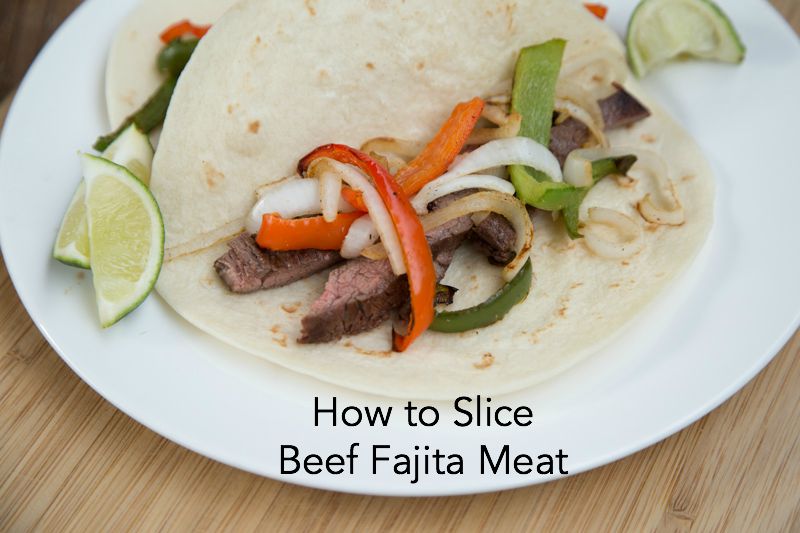 Erin's Personal Recommendations for Grilling Recipe Supplies: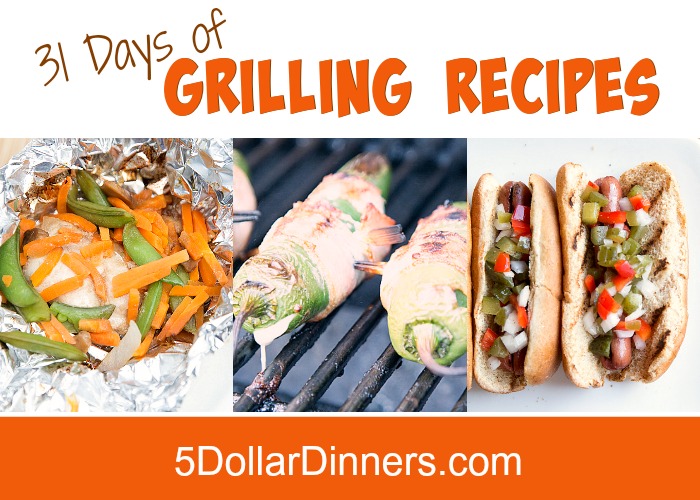 Other "31 Days of" Series to check out:
Disclaimer: As an Amazon Associate, I earn commissions on qualifying purchases. Reviews, opinions are my own.