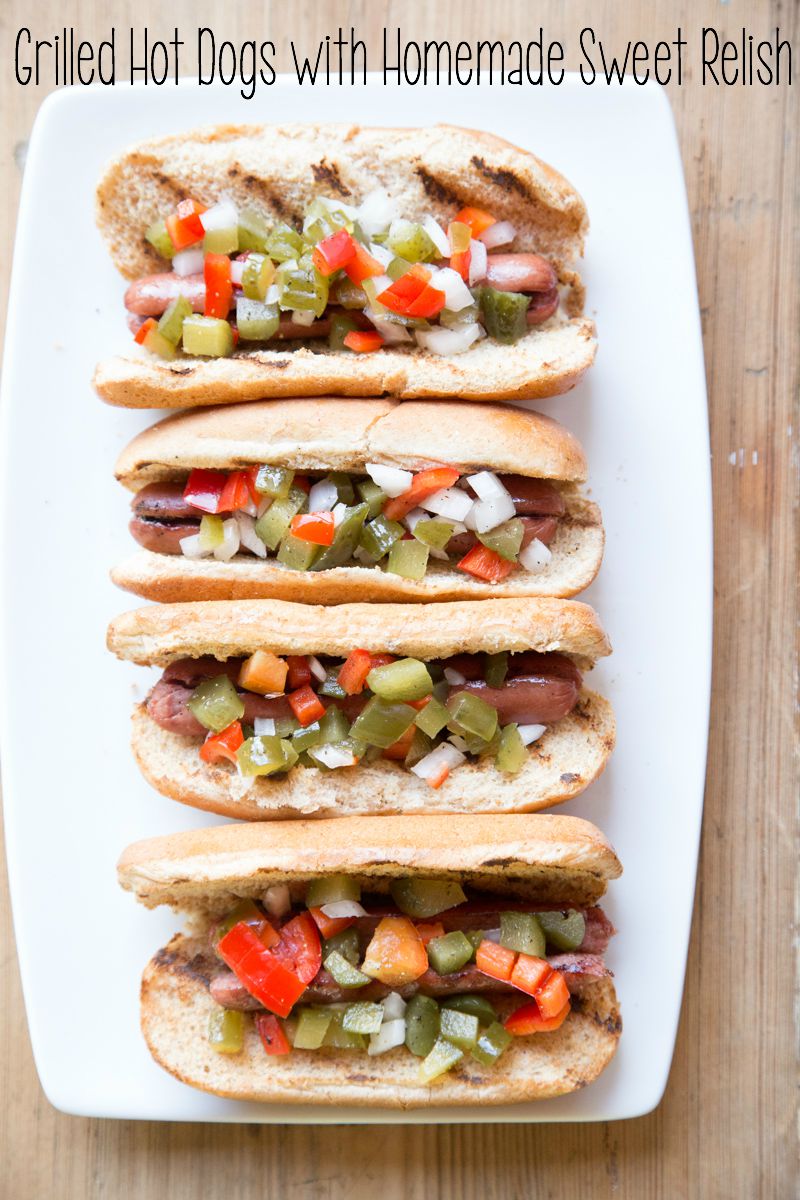 Holy explosion of taste! There's just something about sweet relish that is special. But there's something about homemade sweet relish that is even more special.
Well, maybe I should call this a (semi)homemade relish…because it calls for sweet pickles and I didn't can it or make it completely from scratch. But the relish isn't out of a prepared relish jar, so…
(Semi) homemade maybe fits better. I suppose.
You'll get all the sweet relish flavor with a fresh, fresh, fresh twist!
Grill the hot dogs, grill the buns…douse in this (semi)homemade relish and enjoy!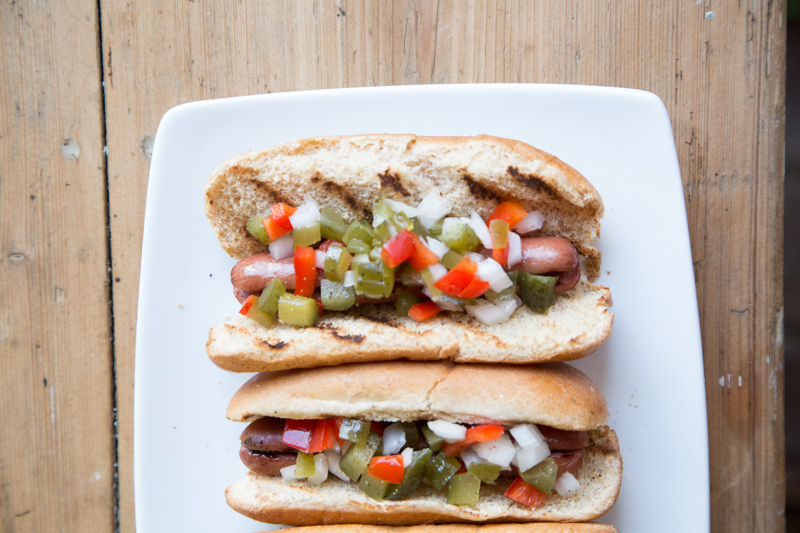 An easy grill night dinner!
Ingredients
1/2

red bell pepper, seeded and diced

1

cup

white onion, chopped

2

cups

sweet gerkhins pickles, chopped

Salt and pepper to taste

8

hot dogs

8

whole wheat hot dog buns

Fresh fruit, as side dish
Instructions
In a small mixing bowl, combine the diced bell pepper, chopped onion and chopped pickles. Add about 3 Tbsp of the juice from the pickle jar and let it soak while you get the hot dogs cook.

Heat the grill.

Grill the hot dogs and buns until warmedthrough and lightly toasted.

Drain the juices off the relish and season with salt and pepper to taste. Add relish onto each hot dog.

Serve Grilled Hot Dogs with Homemade Sweet Relish and fresh fruit.
Erin's Personal Recommendations for Grilling Recipe Supplies: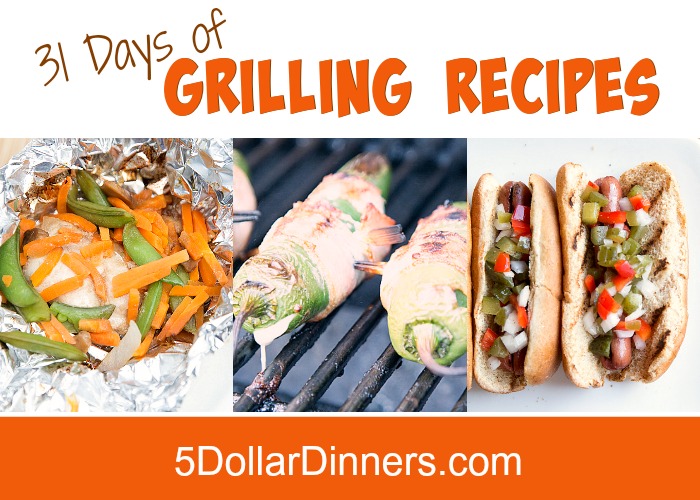 Other "31 Days of" Series to check out:
Disclaimer: As an Amazon Associate, I earn commissions on qualifying purchases. Reviews, opinions are my own.