Comfort food at it's best, in the easiest way possible – is what freezer casseroles are all about!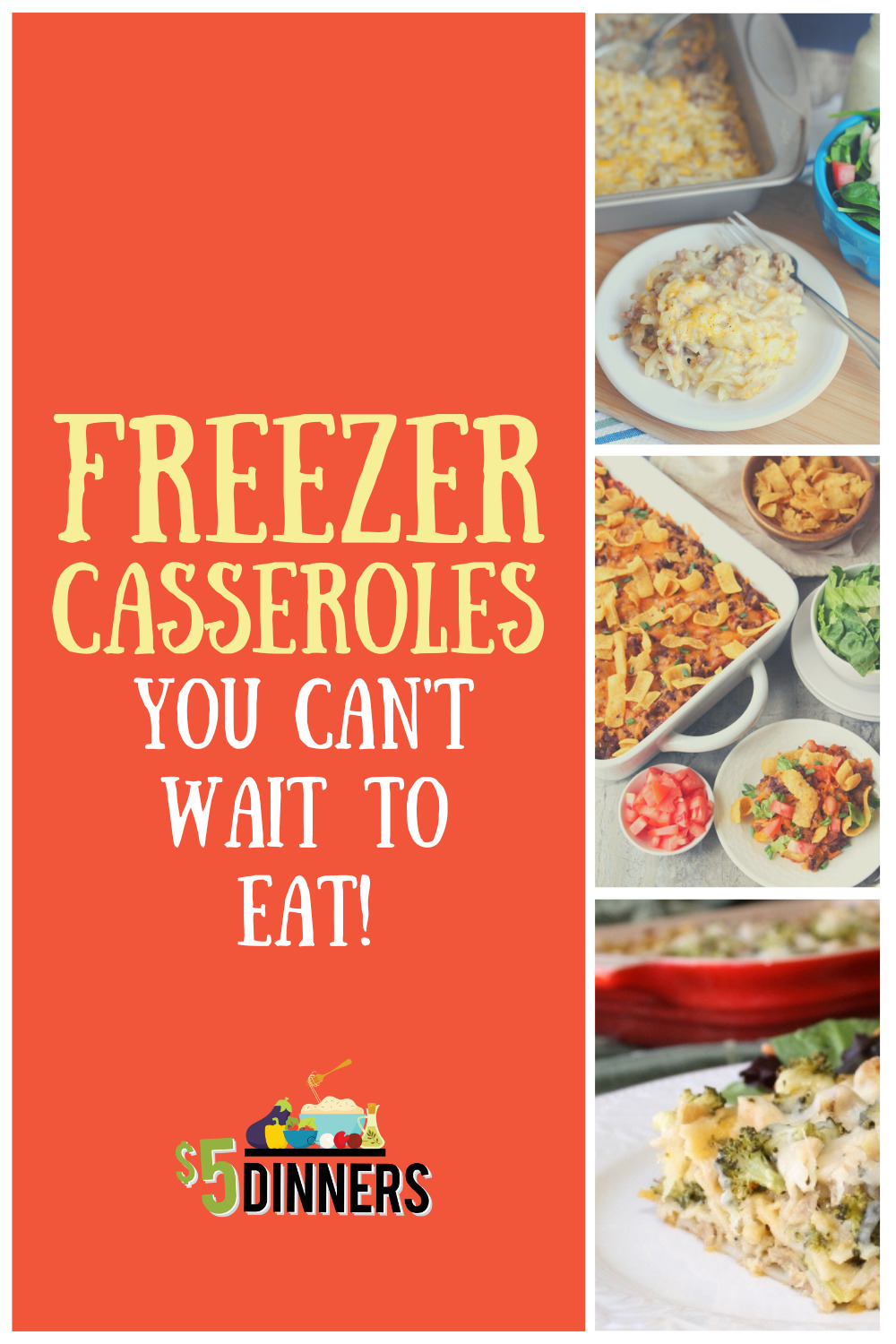 The mush is a myth.
We don't do trays of mush around here.
I'm just not going to share mushy freezer casseroles with you.
I'm going to share freezer friendly casseroles that you and your family will love.
And while I cannot help that your picky eater rolls their eyes at anything and everything you make, I CAN help debunk the mushy casserole myth with these tasty recipes!
You will love how easy these are to put together for the freezer, and you'll adore how fast they are to get thawing and cooking.
Now, for the recipes…
10 Freezer Casseroles That You Can't Wait to Eat
Freezer Casseroles That You Can't Wait to Eat