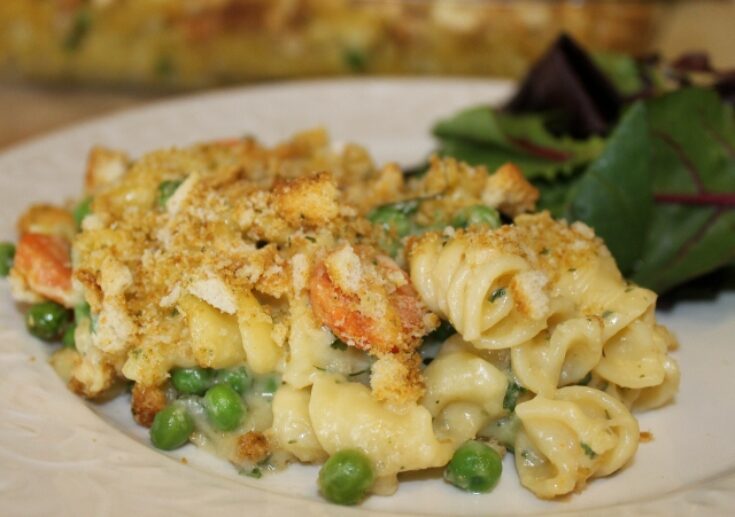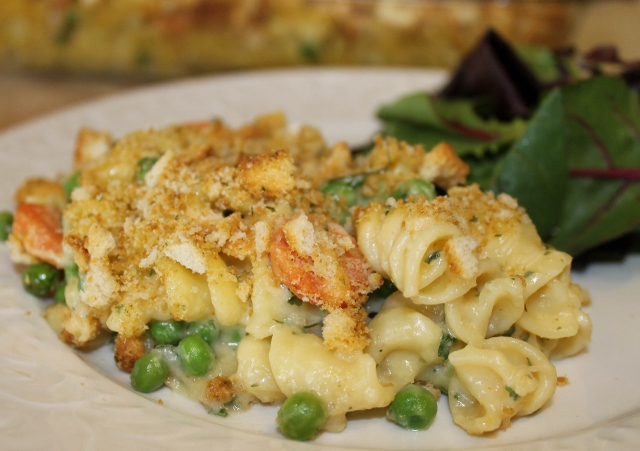 Between college and work, my daughter puts in long days and often misses meals at home. She makes up for it by packing home cooked meals to take with her. Occasionally she comes up with suggestions for variations on my recipes tailored to her "perfect packable lunch" specifications. My daughter requested that I make a casserole using my Alfredo sauce and rotini pasta, so she could more easily transport it for her lunches.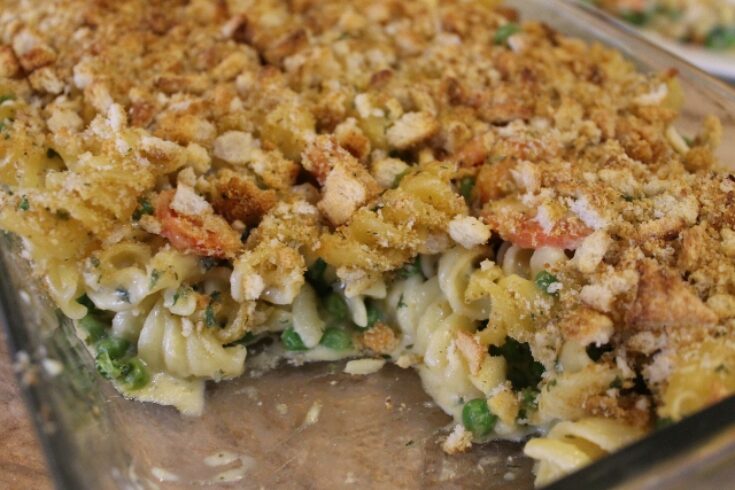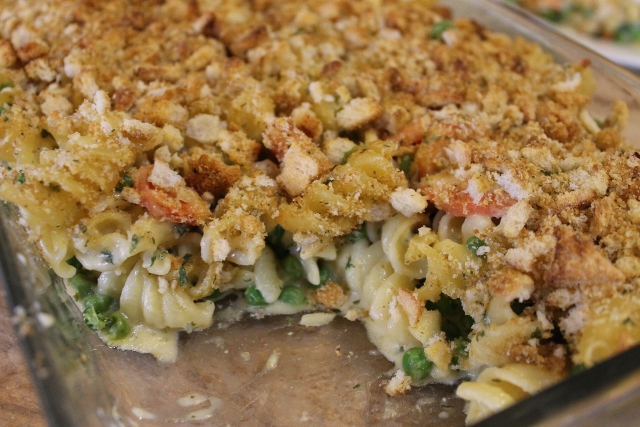 After combining the pasta, vegetables, and Alfredo sauce, I sprinkled homemade Italian bread crumbs over the top. I made this meatless because my daughter does not like taking meat in her lunches, but leftover cooked chicken would make a great addition to this casserole.
Ingredients
12 oz. pasta

2

cups

carrots

2

cups

frozen or fresh peas

1/4

cup

butter

2 tablespoons cornstarch (or 4 T. flour)

1

cup

milk

1

cup

vegetable broth

2

cups

mozzarella cheese (or 1 1/ mozzarella and 1/2 cup Parmesan)

2 teaspoons garlic powder

2 tablespoons fresh parsley ( or 1 tablespoon dried)

dash of pepper

1

cup

Italian bread crumbs (easy homemade bread crumbs)
Instructions
Cook pasta according to the package directions.

Melt butter in a medium sauce pot. Once the butter is melted add cornstarch. Stir until smooth.

Cook over a medium-high flame until the mixture is smooth and bubbly, stirring constantly.

Add milk slowly, stirring until well blended. Add broth, cheese, garlic powder, parsley and pepper. Stir over a medium flame, until cheese is melted and the sauce is smooth.

Combine cooked pasta, alfredo sauce, and vegetables in a 13 x 9 greased baking dish.

Sprinkle with bread crumbs. Bake at 350 degrees for 20 minutes or until top is browned.