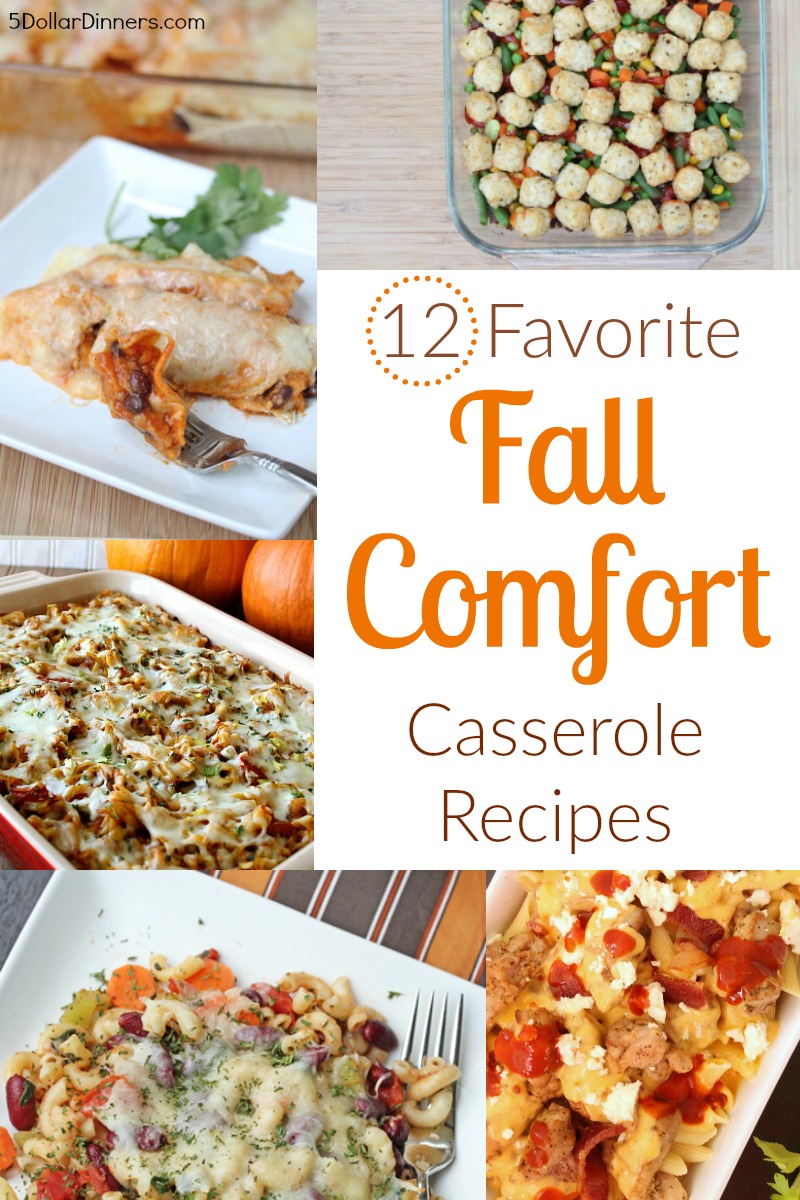 Fall means….
Gorgeous leaves.
Final harvests.
Sweatshirts and hoodies.
Brisk, cool mornings.
AND….Comfort Food!
While it's still warm here in south Texas, I'm starting to add more soups, chilis and casseroles to our weekly menus!
Because….warm, delicious food is good for the stomach and good for the soul! I thought I'd share this list with you, to help you find some new casserole meals to make for your family this fall!
Erin's Top 12 Favorite Fall Comfort Casserole Recipes:
Stay tuned for lots of Thanksgiving recipes coming this month!