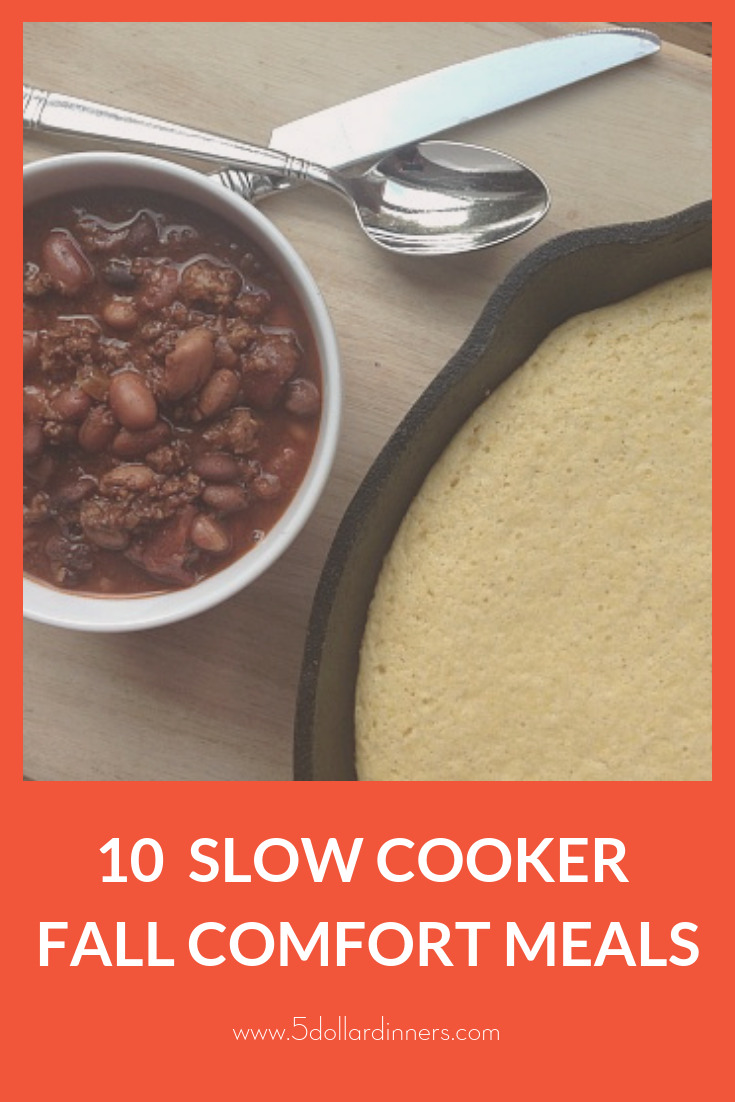 Fall is the perfect time of year to utilize your slow cooker and start making some comfort food!
There are so many wonderful recipes that you can create inside your slow cooker with little to no prep work on your part. Get creative and try out these 10 Fall Comfort Meals in the Slow Cooker this season:
For more Slow Cooker inspiration, see all the $5 Dinners Slow Cooker recipes here!